Viciedo not fazed by trade rumors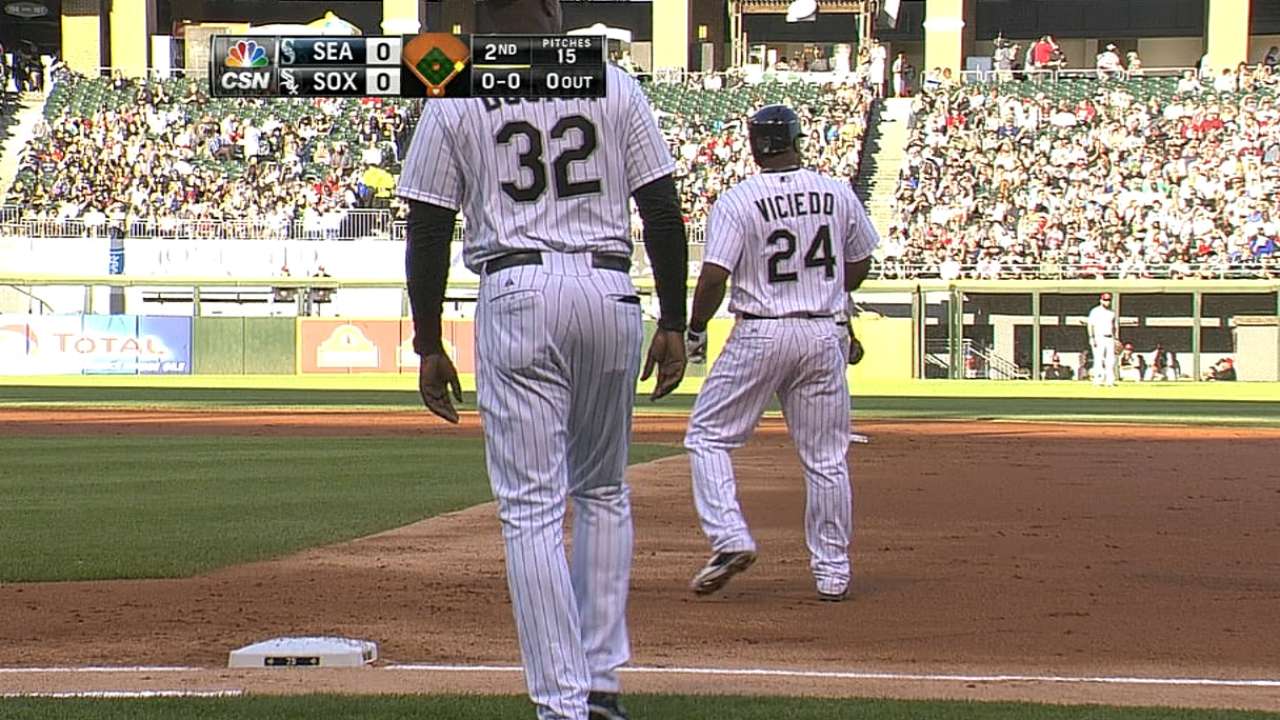 CHICAGO -- Dayan Viciedo may be involved in trade rumors with the Mariners, but he trumped Seattle with his best game in months during Friday's series opener.
Viciedo went 4-for-4 in the 7-1 win, and belted his 10th home run of the season in the fourth inning to spark the White Sox surge. It was the first time Viciedo notched hits in every at-bat since mirroring the feat in a loss to the Tigers on April 22.
The 25-year old Cuban hit cleanup despite opening Friday's game amid his worst slump of the season with a .197 average since May 2.
Viciedo said after the game that he's putting the rumors regarding the July 31 non-waiver Trade Deadline on the backburner.
"That's something I don't control," he said. "I just worry about coming in and playing the game hard every day. I have no real concern with trade rumors or any of that stuff. I have no control over that."
Manager Robin Ventura added: "I don't know if you become accustomed to that stuff as a player because it's always there. Even as guys get older and understand the business, your name could be thrown out there at any time. It can bug you. It can wear on you. Sometimes it doesn't bother guys, sometimes it does. It comes up every year, so as long as you're going to play, you're going to get used to it."
Viciedo is currently on a one-year, $2.8 million deal. He will be arbitration-eligible next season.
Daniel Kramer is an associate reporter for MLB.com. This story was not subject to the approval of Major League Baseball or its clubs.