Konerko could see more time in second half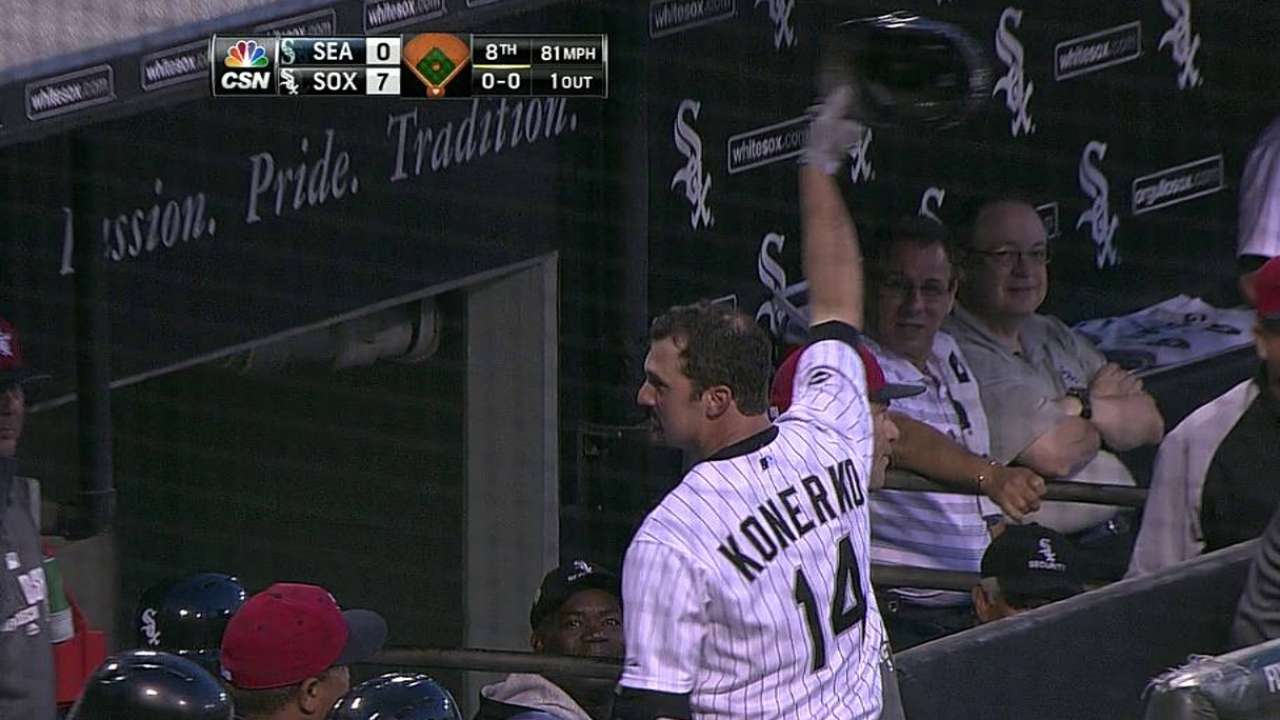 CHICAGO -- Riding the twilight train to retirement, White Sox icon Paul Konerko flashed some familiar force in Friday's 7-1 win over the Mariners.
Konerko, 38, notched his fifth home run of the season with a two-run shot during the eighth inning that traveled an estimated 375 feet over the left-field wall, and all but secured Chicago's 41st win of the season.
Konerko's .225 average entering Saturday is the lowest its been since coming to the South Side in 1999, but manager Robin Ventura noted that the 18-year veteran could see more time in the lineup during the second half of the season.
"That's always on the table for him and being able to do that," Ventura said. "Right now we're kind of sticking with that plan. We did it earlier when [Jose] Abreu was on the DL and there's been other spots where he's got in there against lefties, in there more often. You want to put him in a spot where he's comfortable and he knows what he's doing. Yeah, it could happen, absolutely."
Adam Dunn will make his 71st appearance and start Saturday as the designated hitter -- the position Konerko has largely occupied when playing -- in the cleanup spot against the Mariners. Ventura was questioned about Dunn -- who is second on the team to Abreu with 12 homers and third behind Alexei Ramirez with 33 RBIs -- and his ability to sustain a strong bat heading into the summer months.
"I think earlier in the year just weather-wise, and this isn't a good lefties park when you start the year with the weather the way it is," Ventura said. "And now warming up, he'll probably have a chance to be able to catch up with the power numbers."
Daniel Kramer is an associate reporter for MLB.com. This story was not subject to the approval of Major League Baseball or its clubs.