Danks not dwelling on what future will bring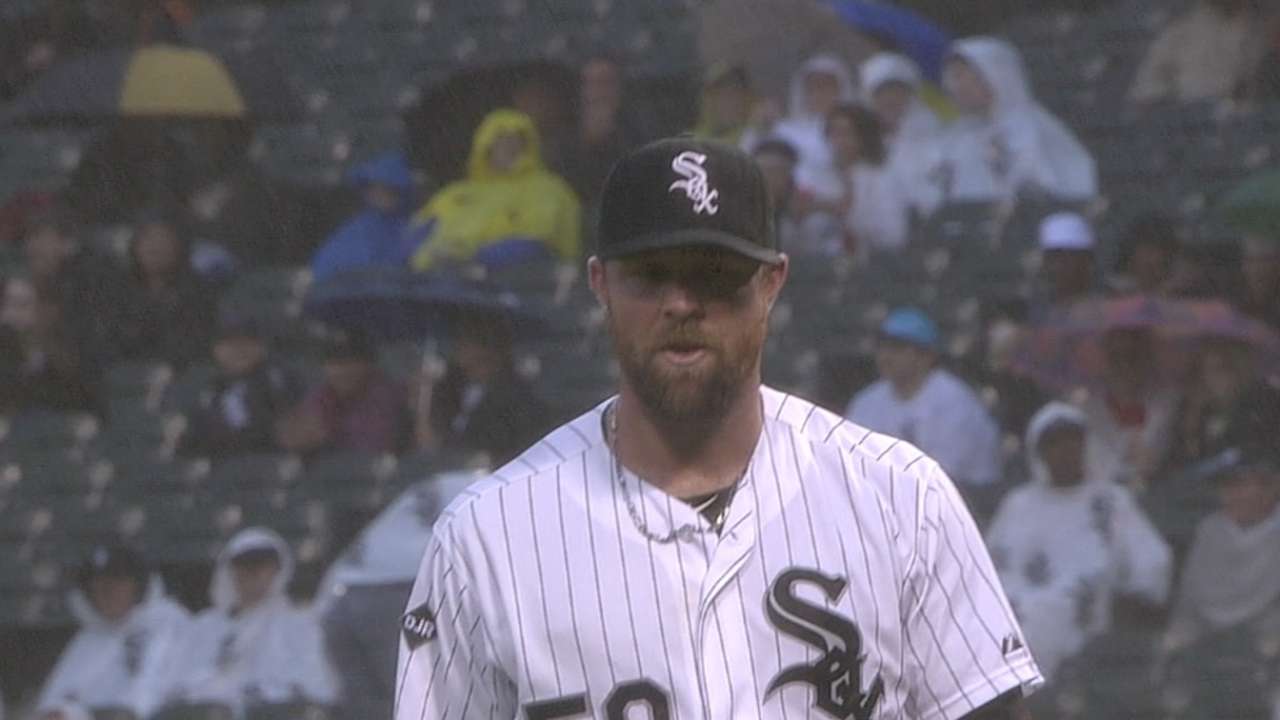 CHICAGO -- John Danks doesn't dwell on matters that he can't control.
So any rumors of his potential departure from the White Sox over the next month leading up to the non-waiver Trade Deadline on July 31 certainly won't affect the veteran's mound preparation or occupy any of his daily thoughts.
"I really don't even keep up with it. That's the honest truth," said Danks of trade rumors. "If it's going to happen, it's going to happen.
"There's nothing I can do about it. I would love to spend my whole career here but it's a business and I fully understand that. I've been traded before. It's part of it. Fingers crossed that I'm able to stick around here."
Danks, 29, has six teams where he can block a trade as part of his five-year, $65 million deal that still has two years at $28.50 million remaining total after this season. The veteran hurler is healthy and helping stabilize the White Sox rotation with seven of his last eight starts lasting at least six innings and with two earned runs or less allowed.
Those strong outings of course bode well for the White Sox, but also could make Danks a person of interest for other more prime contenders than the South Siders, who started Friday 10 games out of first in the American League Central. Danks is not the only White Sox name that figures to be mentioned as possible trade targets, potentially joined by infielders Gordon Beckham and Alexei Ramirez, designated hitter Adam Dunn and outfielders Alejandro De Aza and Dayan Viciedo.
Nobody is untouchable, as general manager Rick Hahn has mentioned previously, although Chris Sale, Jose Abreu, Avisail Garcia and Jose Quintana certainly would fit that classification. Danks hopes to stay with the White Sox as of Aug. 1, Sept. 1 and Oct. 1, for that matter, but won't think about the alternatives.
"It's just something we'll have to deal with if it comes, but like I said, that's the furthest thing from my mind," Danks said. "I feel like I'm somewhat coming into my own, and I'm trying to ride it out as long as we can. But yeah, I feel great right now and I'm happy to be contributing here."
Scott Merkin is a reporter for MLB.com. Read his blog, Merk's Works, and follow him on Twitter @scottmerkin. This story was not subject to the approval of Major League Baseball or its clubs.