Petricka latest in committee to notch save
White Sox want ninth-inning opportunities to elevate youngsters' skills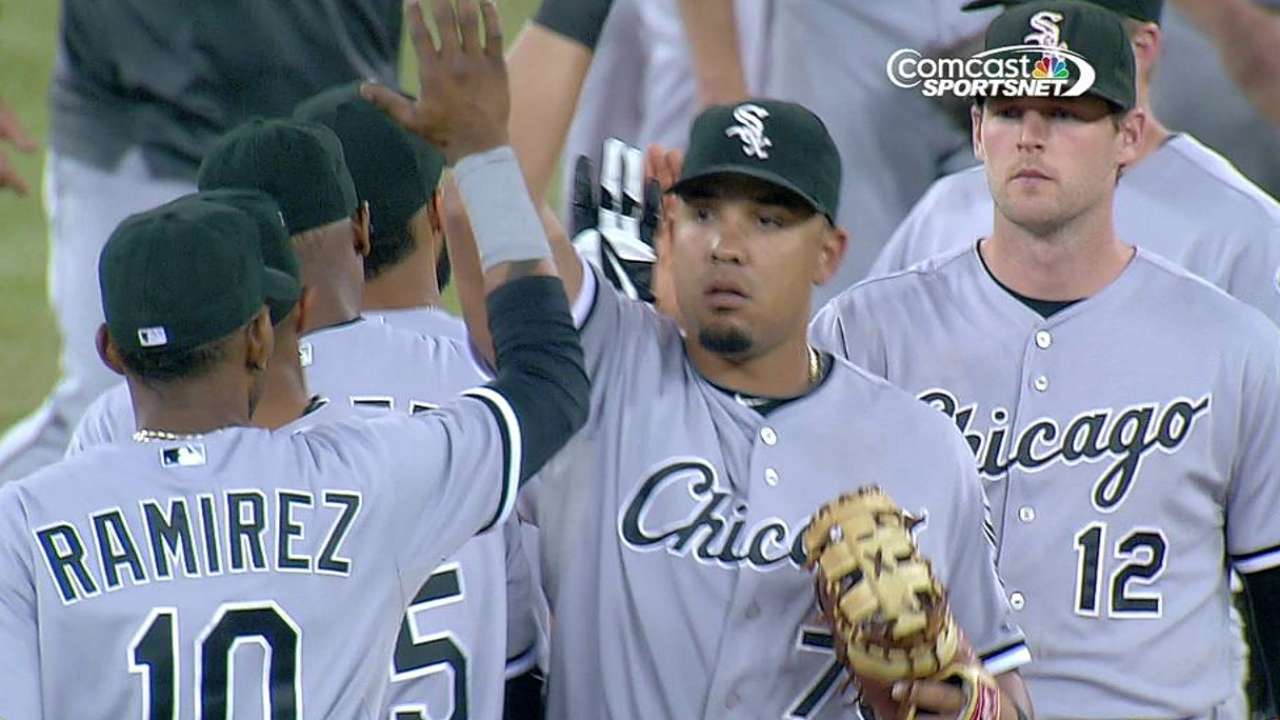 CHICAGO -- Jake Petricka kept the baseball after recording the save on May 19 in Kansas City because it was the first save of his career. The White Sox right-hander didn't get another save opportunity until Friday in Toronto, but he claims the pressure felt about the same as in all the seventh and eighth innings he'd worked during the previous five weeks.
"There's a rush pitching every time. That's the enjoyment of the game," Petricka said. "Just if anything, it's more focused. You don't want to fall behind the hitter. That's never a good thing. It's all about attacking the strike zone no matter what inning it is -- the first or the ninth."
The offseason trade of Addison Reed -- who recorded 69 saves over the past two seasons -- combined with Ronald Belisario's ninth-inning struggles, as well as injuries suffered by Nate Jones and Matt Lindstrom, produced a closer by committee. Five pitchers have recorded saves for the White Sox in 2014, including Scott Downs, who is no longer with the team.
The ninth-inning role could go to Petricka, Zach Putnam or even recent left-handed callup Eric Surkamp. Regardless of which pitcher Robin Ventura chooses, the White Sox manager believes it's a new responsibility that is part of a beneficial long-term learning process for the young hurlers.
"You become more experienced in different situations that you come in," Ventura said. "You start getting in at the end of the game when you are pitching for somebody's win, and that creates a different element than just pitching in a big league game. There's your teammate, it's his win and it becomes important. That's when you start stretching these guys a little bit experience wise."
"We just treat it as the seventh or eighth inning, because you never know who it's going to be based on the matchups," Petricka said. "Just add the ninth inning as another matchup inning, and we'll all be ready whenever our name is called."
Scott Merkin is a reporter for MLB.com. Read his blog, Merk's Works, and follow him on Twitter @scottmerkin. This story was not subject to the approval of Major League Baseball or its clubs.