Lindstrom upbeat as ankle rehab progresses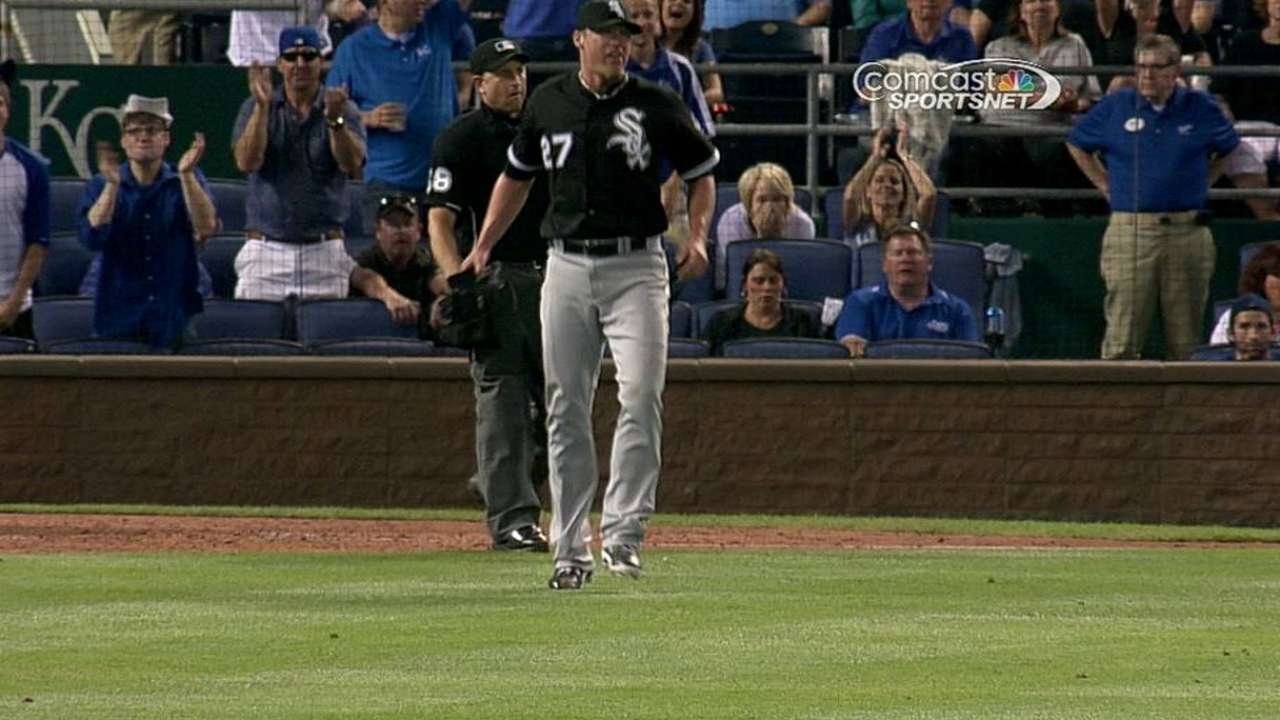 CHICAGO -- Matt Lindstrom looked healthy and had an upbeat attitude as he stood in front of his locker Monday talking about his rehab program for a subluxing outside tendon in his left ankle that put him on the disabled list May 20.
Lindstrom had yet to see the doctors when he spoke to the media Monday afternoon, but the White Sox training staff felt he was about one week ahead of schedule.
Part of the reason for Lindstrom's quick healing stems from programs such as acupuncture and laser treatments he employed during the last month that he was away from the team.
"I'm pretty optimistic about it," Lindstrom said. "I've already played catch without the boot on three or four times. It feels pretty good. I'm excited to get going and I tried to do whatever I could the last month once I got that cast off to speed up the healing process a little bit with those different types of treatments."
Lindstrom, 34, had a 2-1 record with six saves and a 3.32 ERA over 19 games before injuring himself fielding a ninth-inning bunt from Alcides Escobar on May 19. The right-handed veteran thought a Minor League rehab assignment at about one month away was possible, but he wouldn't put a timetable on even that portion of the rehab leading to his return.
"It's the side-to-side movement in your ankle. Making the quick move side to side like that," Lindstrom said of the action he needs to work on to simply start throwing a bullpen session. "The landing and everything like that with a bullpen wouldn't be the big thing.
"If a guy laid a bunt down again, how would I react shooting myself off the mound? It's going to take a little bit of time to get that side to side movement going. Up and down, walking, I can do that like a normal person now, which is kind of nice."
Scott Merkin is a reporter for MLB.com. Read his blog, Merk's Works, and follow him on Twitter @scottmerkin. This story was not subject to the approval of Major League Baseball or its clubs.