White Sox new closer committee saves win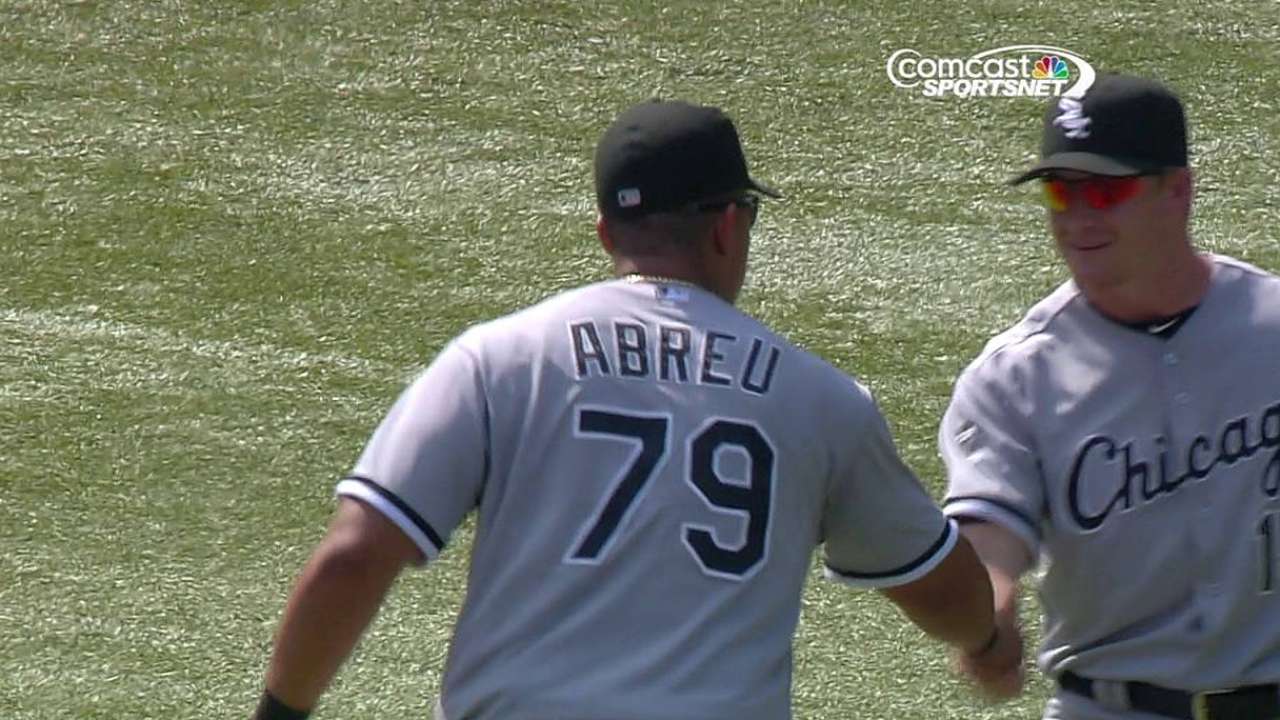 TORONTO -- The White Sox moved to a closer committee after Ronald Belisario was unable to close out Friday's game in the ninth inning with a three-run lead.
The right-hander gave up a pinch-hit homer to Colby Rasmus before putting two runners on as the Blue Jays threatened late in the game. The White Sox held on for a 5-4 victory after Eric Surkamp and Jake Petricka came on to work through a bases-loaded jam.
Manager Robin Ventura said Saturday that closer duties will fall to the bullpen as a whole going forward.
"It's not ideal," Ventura said. "Right now we're at the point where we thought Beli would be able to do it and it didn't work. At this point, we'll use who we need to use that night."
In Saturday's 4-3 win over Toronto, the White Sox used three relievers to finish off Chris Sale's seventh win. Zach Putnam earned the save after staving off another Blue Jays rally, allowing an earned run on three hits in 1 1/3 innings. After giving up a run on back-to-back hits in the ninth, Putnam was able to retire the top of Toronto's lineup in order to earn his first big league save.

"It's just helping each other, picking each other up," Putnam said. "We have one guy in the 'pen who has some experience and the rest of us would be new to it. There haven't been any conversations [with coaches] about it. I assume it'll be based on freshness, our guys' stuff versus who's coming up."
Belisario blew his fourth save on Monday and has seen his ERA balloon to 7.36 over 7 1/3 innings pitched for the month of June.
He's been unable to convert three save opportunities since taking over the closer role after Matt Lindstrom went down with an injury last month.
"We don't really have [a closer]," Ventura said. "We're going to use whoever we need to use, depending on situation, matchups, usage, whatever it is. We're at the point we're going to use who we think fits best in that spot."
Jamie Ross is an associate reporter for MLB.com. This story was not subject to the approval of Major League Baseball or its clubs.