Carroll brings confidence in cutter back to rotation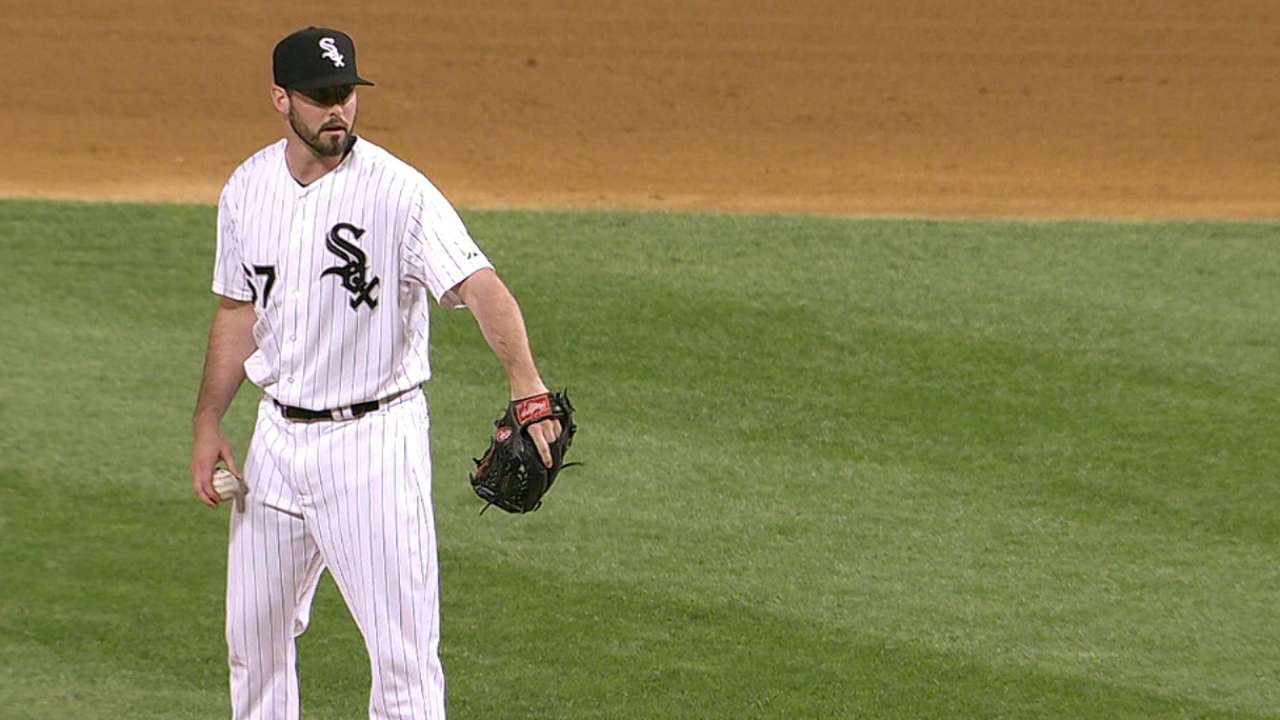 BALTIMORE -- Scott Carroll used the past month to transform himself into a new pitcher. He wasn't going to the mound every fifth day as a member of the White Sox starting rotation, so he had a chance to rediscover his confidence and develop a new pitch.
The pitcher took the opportunity to work on his cutter -- a nice complement to his sinker -- which he's now throwing with more regularity and which he can now bring with him back to a starting role.
"The stuff that I'm featuring now in my repertoire is a lot more just aggressive," Carroll said. "I'm able to get both righties and lefties out consistently and it's helping out because they can't just defend against the sinker. They have to defend against both sides with the cutter and sinker."
He'll make his first start since May 19 on Thursday when Chicago opens up a four-game series with the Blue Jays at Rogers Centre in Toronto. He will replace Andre Rienzo in the rotation, who is being moved to a long-relief role after losing five consecutive starts.
Armed with a new pitch and carrying expanded confidence, Carroll has the ability to make this stint in the starting rotation last longer than his previous five-game stretch.
"I think a guy that goes out there starting that's not very comfortable with [a pitch] doesn't necessarily want to use it," White Sox manager Robin Ventura said.
That wasn't the case with Carroll's cutter in the bullpen. Since he wasn't being counted on to deliver six or seven innings every five days, Carroll had more time to develop the new pitch and even had chances to throw it in some of the lower-leverage situations as a long reliever.
So there were perks to his time out of the rotation -- a time that he took in stride and didn't view as a "demotion." The rookie has shown people that he doesn't have to just be a starting pitcher in this league, but that he also has the ability to be a solid reliever. After going 2-3 with a 6.15 ERA as a starter, Carroll logged a 1.83 ERA in six appearances out of the bullpen -- all of which lasted at least two innings.
"It was a good opportunity for me to put another feather in my cap and show that I have the ability to do both things and my skills can be used in the bullpen or starting," Carroll said. "I think it helped me mentally and just confidence-wise to incorporate a new pitch."
David Wilson is an associate reporter for MLB.com. This story was not subject to the approval of Major League Baseball or its clubs.