Ventura remains confident in Belisario as closer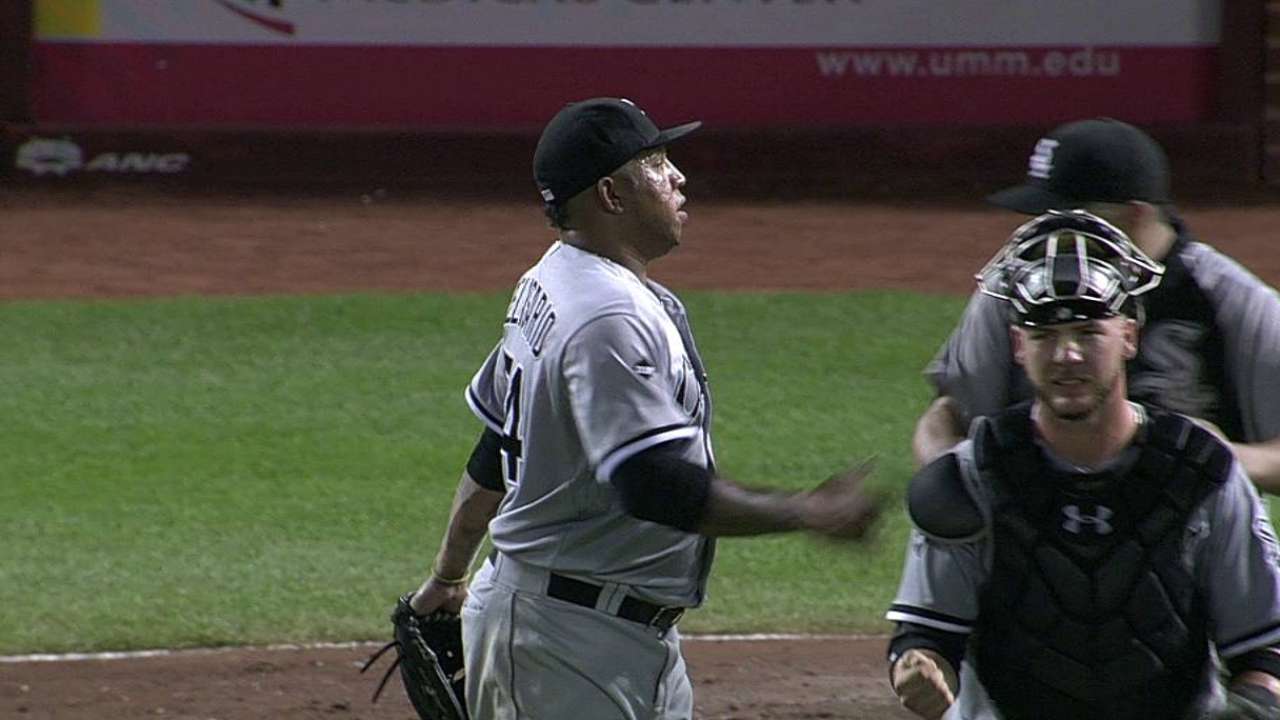 BALTIMORE -- A day after Ronald Belisario allowed a walk-off three-run home run to Chris Davis that sealed a 6-4 loss to the Orioles, the White Sox went right back to their closer Tuesday night.
Manager Robin Ventura still views Belisario as the team's closer and has confidence that he can become a more consistent ninth-inning option.
"You do have the ability to change it any time you want, but right now I would say, if we're winning tonight, he's going back out there," Ventura said before his club's 4-2 victory. "That's just the way it is."
Belisario took over as the closer when Matt Lindstrom was placed on the disabled list on May 20 with an ankle injury. At the time, Belisario's ERA sat around 4.00, but after allowing three runs in the ninth on Monday, it ballooned to 5.50.
"I have to get my job done," he said after Monday's loss, "but things happen."
It was his fourth blown save of the season and third since becoming the full-time closer.
"For any guy that goes into that role, it becomes different," Ventura said. "Whether somebody else can do it right now I don't know, but I'm going to find out if he can do it."
Ventura has been relatively impressed with Belisario's performance in the new role, especially considering the circumstances.
Monday night's loss was the product primarily of one bad pitch. Other times, his defense has let him down. He hasn't had control issues -- he's only walked three batters since May 13 -- and Monday was just the third time since April that he's allowed multiple runs in an outing.
"It's not always the pitcher's fault," Ventura said. "I have confidence in him that he can put that behind him and continue to throw."
On Tuesday night, Belisario entered the ninth inning after Scott Downs allowed a leadoff single. After getting J.J Hardy to ground into a fielder's choice, Belisario gave up two straight hits, including Delmon Young's RBI single that made it 4-2. But Ryan Flaherty hit into a game-ending double play to give Belisario his eighth save.
David Wilson is an associate reporter for MLB.com. This story was not subject to the approval of Major League Baseball or its clubs.