Abreu starts at DH after tending to personal matter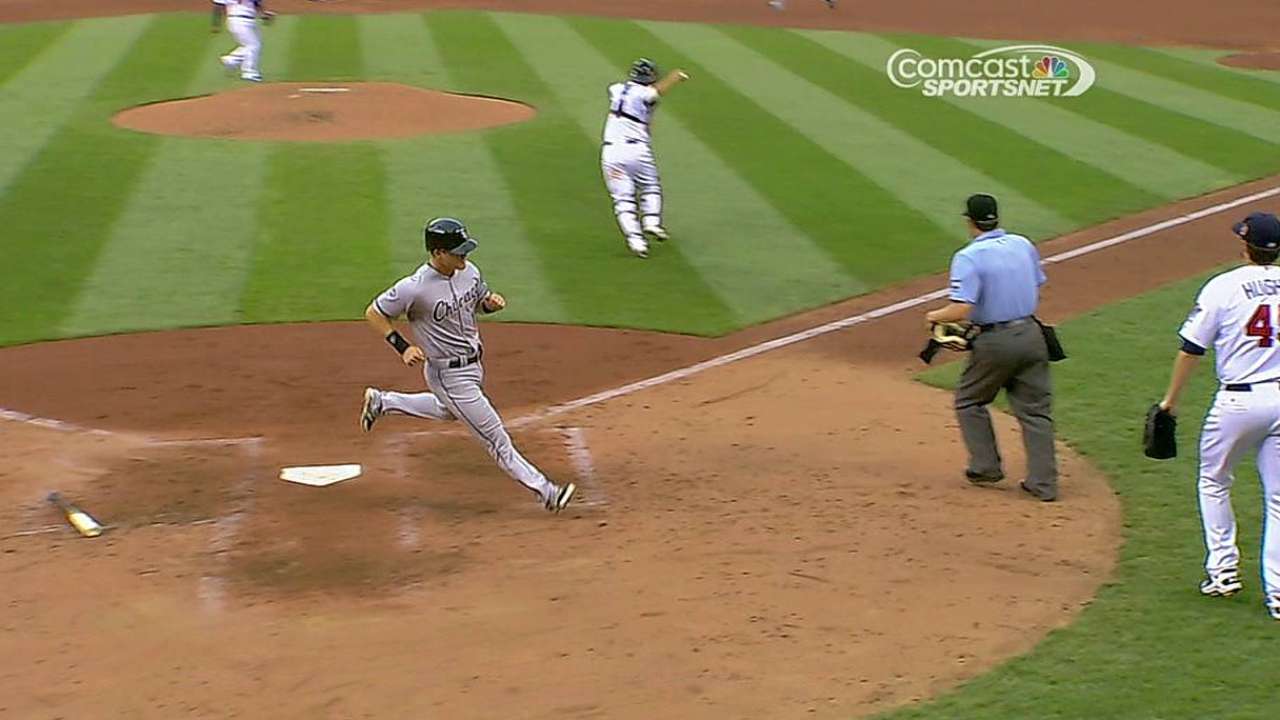 BALTIMORE -- Jose Abreu spent Sunday night back in Chicago due to a personal matter. He made it to Oriole Park at Camden Yards in plenty of time for Monday's game against the O's, but because of the extended commute, the slugger served as the designated hitter for the series opener.
"He had a personal thing to attend to," White Sox manager Robin Ventura said.
Ventura said the first baseman's brief stint at DH has nothing to do with the left ankle injury that landed him on the disabled list earlier this season, and that it worked out to give Abreu a day off from the field during this lengthy road trip.
Paul Konerko started at first base and Adam Dunn was out of the starting lineup against left-hander Wei-Yin Chen.
The Sox, who were playing for the seventh consecutive day and the fifth game of an 11-game road swing, won't be off again until July 3.
"I'll probably see everybody at some point getting a day somewhere on this road trip," Ventura said. "It's a long stretch, and you've got to be able to keep guys fresh."
Abreu currently ranks third in the Majors with 21 home runs and is 16-for-48 with four homers in his last 12 games.
Abreu might not be struggling, but the White Sox are. Chicago has lost four in a row and seven straight on the road. Ventura hopes a bit of rest for everyone here and there can help his team kick its slump.
"We're struggling, losing games and guys are working hard to get out of it," he said. "Sometimes it's just better to take a step back."
David Wilson is an associate reporter for MLB.com. This story was not subject to the approval of Major League Baseball or its clubs.