Carroll's hat business gets a boost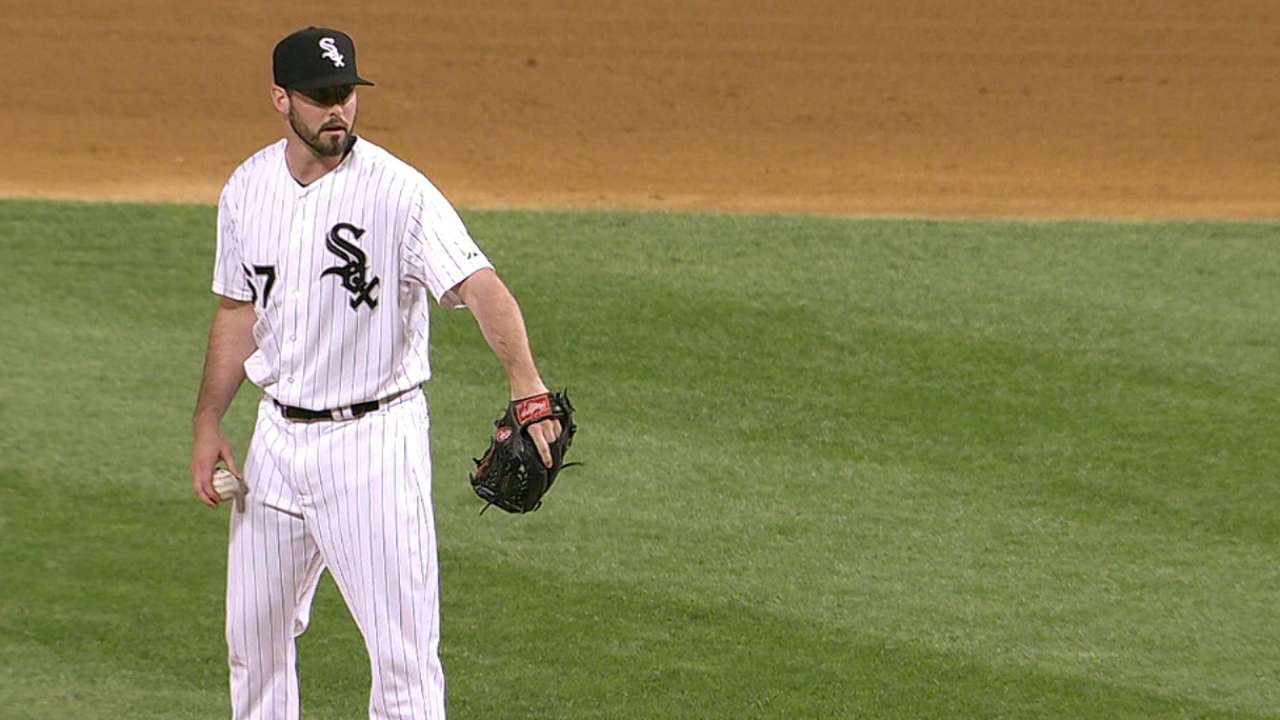 MINNEAPOLIS -- Scott Carroll, the entrepreneur, received a postgame boost from Chris Sale, his White Sox teammate, on Wednesday evening. Of course that boost came in the form of a well-played practical joke.
Carroll joined with his friend, Ryan McClellend, in a product called Doodlehats.com. The hats feature dry-erase material on the front so the owner can change messages from day to day or hour to hour. Carroll gave out those hats, which go for around $20, to his teammates and Sale wore it after his victorious start over the Giants. The one caveat is that Sale wrote Carroll's cell phone number on the hat, with the message, "Call me."
"When I came out of the shower, I saw he was wearing the hat. And I was like, 'That's cool. He's wearing it. I'm happy someone is finally wearing it for an interview,'" a smiling Carroll said Thursday. "I get closer and I see my number on there and I was like, 'Son of a … .'
"It was really funny. I thought it was awesome. I thought it was a great prank. That's why I was joking and said you try to do something nice for a guy and that's how they repay you."
Hundreds of calls came in to Carroll's phone Wednesday night into Thursday morning. He joked that many people hung up or left a voicemail along the lines of "Chris Sale told me to call this number. Call me back." Carroll has not returned any of the 50-or-so voicemails.
"If anything, it's going to help out doodle hats, which is cool," Carroll said. "I'm still debating if whether or not I have to change my number. Basically what we live in now is a hashtag world and it's just trying to be a part of that. You can write anything on it and wipe it off and write something new in seconds. It's great for parties. It's just a fun little gift."
Scott Merkin is a reporter for MLB.com. Read his blog, Merk's Works, and follow him on Twitter @scottmerkin. This story was not subject to the approval of Major League Baseball or its clubs.