Jones making progress to '14 return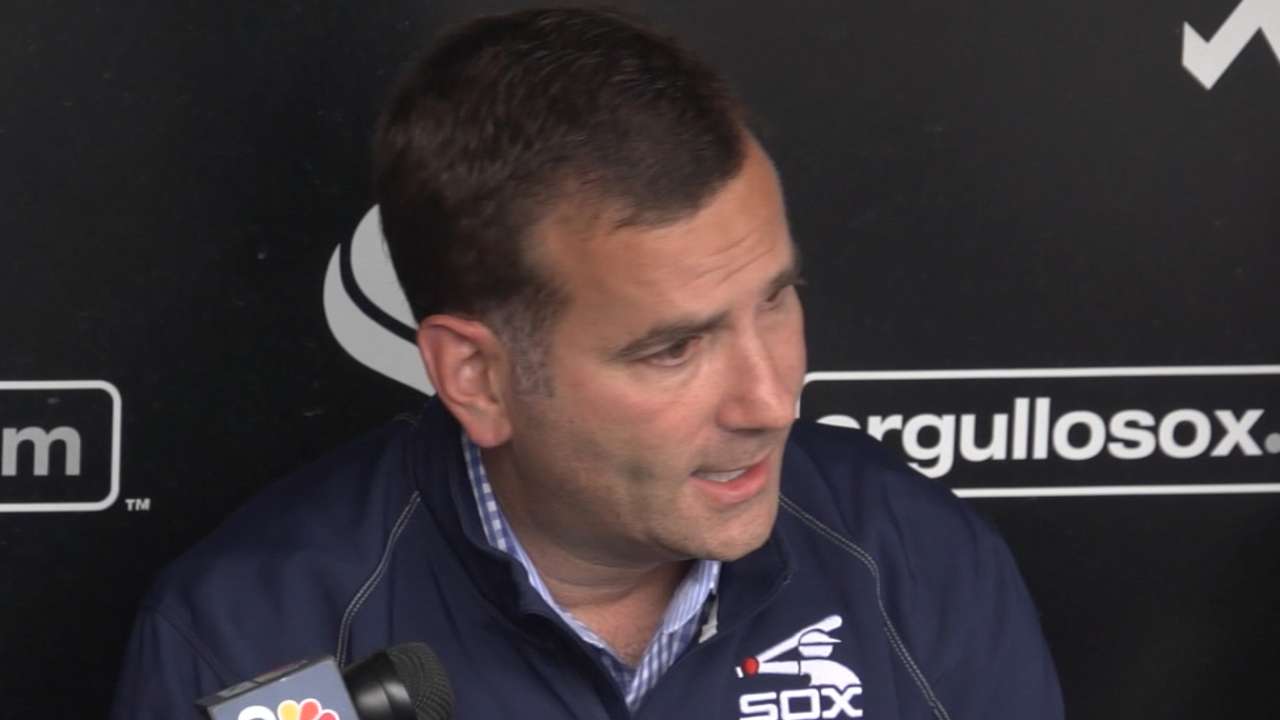 MINNEAPOLIS -- Nate Jones will pitch again during the 2014 season. He just isn't sure when that return is going to take place.
The hard-throwing right-handed reliever underwent a microdiscectomy in May to correct ongoing back issues leading to hip pain. But a good sign in Jones' recovery is that he has joined the White Sox for their three-city, 11-game road trip to continue his rehab work, beginning Thursday in Minneapolis.
"I feel part of the team again, getting to watch the team on the field instead of on TV," Jones said. "So that's pretty awesome. I'm glad to get to this point because it means I'm throwing.
"We're getting closer, that's for sure. I'm still increasing my workload and the amount of new things I'm doing. So it's really day to day. Increasing my exercises and see how I react the next day. If all goes good, we're going to increase the workload."
Jones has increased his sprints up to 120 feet, and throwing wise, he's back to 140 or 150 feet making 15 throws. He also gets to throw 10-to-15 pitches on flat ground.
"It's all fastballs," Jones said. "But it's going well."
If all continues to go well, including upcoming bullpens and rehab assignments, Jones hopes for a late July or early August return. He stressed that was pure conjecture on his part.
"Where we saw him a month-and-a-half ago, for him to be out on the road is good," said White Sox manager Robin Ventura of Jones.
Scott Merkin is a reporter for MLB.com. Read his blog, Merk's Works, and follow him on Twitter @scottmerkin. This story was not subject to the approval of Major League Baseball or its clubs.