Aggressive bunting helps Eaton break out of slump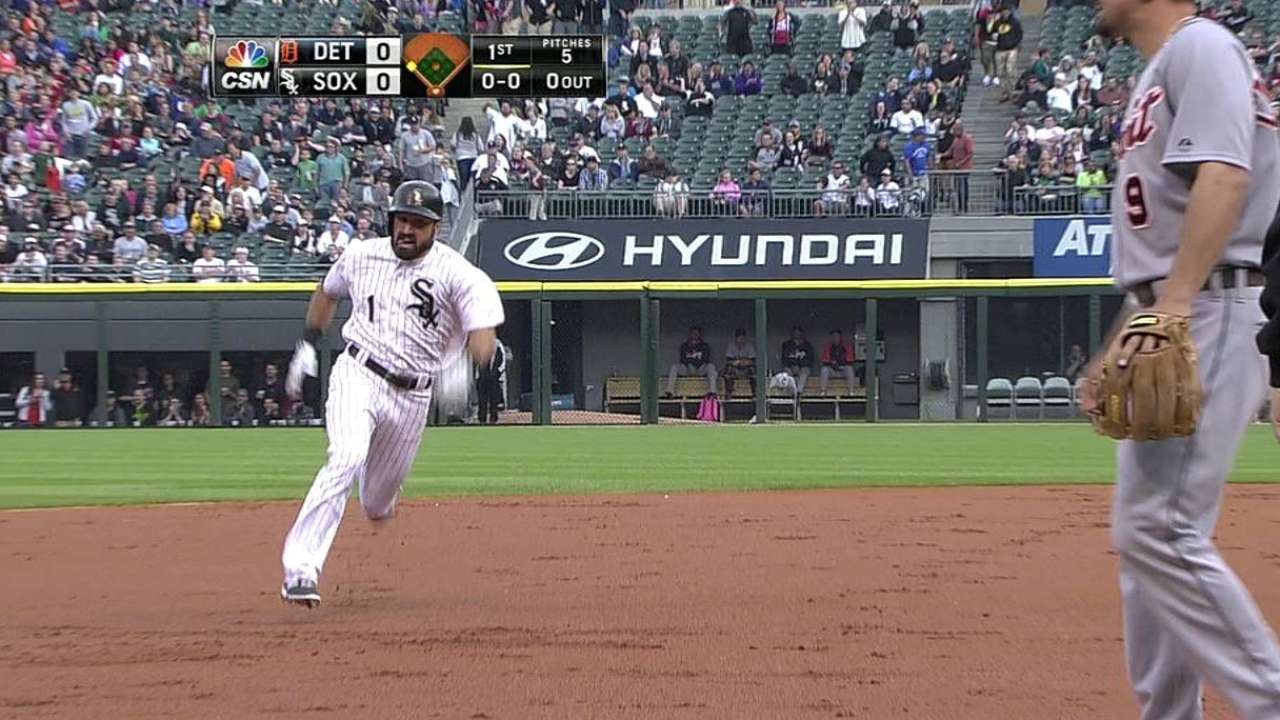 CHICAGO -- Adam Eaton tried to drop down a bunt during a recent game against Detroit's Justin Verlander.
That action doesn't serve as a surprise coming from the exceptional bat handler who leads off for the White Sox. The fact that it came with two strikes and Eaton bunted through the pitch was a bit more interesting.
But Eaton said Sunday that bunting with two strikes in the count certainly isn't out of the question in the future.
"I'm more willing to put it down, because guys do then give me some space," Eaton said. "As long as I get it down in fair territory, I have a chance to beat it out. Definitely I feel confident.
"I haven't been bunting as much as I like to. That's more because I've been focusing on having good at-bats. When things start to flow a little better, I'll start bunting more and start putting pressure on defenses."
Eaton was mired in a 3-for-35 slump, but he never lost the confidence and energy that has made him a force at the top of the White Sox lineup. He exited Sunday's 6-3 loss to the Royals having reached base in 11 straight games, including reaching base five times via two hits and three walks on Friday, and he is operating under a humorous but effective premise in regard to offensive funks.
"You can only [stink] for so long," said Eaton with a laugh. "You put yourself in such a hole like I did, it takes a little while for numbers to get back where they were. I won't be happy for probably another two weeks to a month where we can get back to where we need to be. Hopefully we can continue to work toward that.
"As a leadoff hitter, you are successful when you are getting on base so I can score runs. But just having quality at-bats is what I always look at. The more quality at-bats you can have, the better I think your numbers will be."
Scott Merkin is a reporter for MLB.com. Read his blog, Merk's Works, and follow him on Twitter @scottmerkin. This story was not subject to the approval of Major League Baseball or its clubs.