Fatherhood reminds White Sox what's important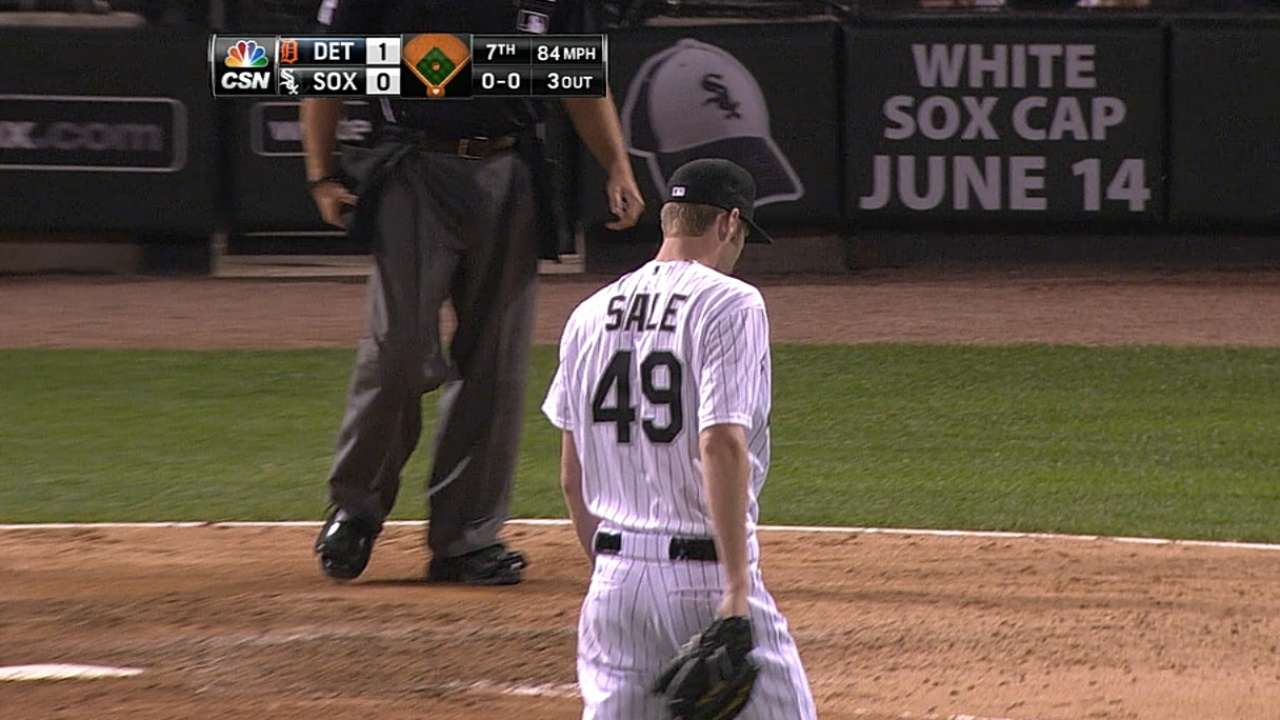 CHICAGO -- Before the arrival of his son, Rylan, Chris Sale admits that bad baseball performances stuck with him a little longer.
"In college, I used to let that stuff eat at me pretty hard. On the drive home getting to the dorm room, and stuff like that," Sale said. "I would still kind of be in a [bad] mood or whatnot.
"It's definitely easy being home and having him, even when he comes on the road occasionally, it's fun to be able to get away from it. Once you walk through the door, baseball is the last thing on your mind."
Fatherhood was celebrated by many White Sox players and players across Major League Baseball on Father's Day Sunday. As Sale pointed out, whether he has a good game or bad game, his four-year-old son doesn't really care. He's just happy to see his dad home and ready to play.
"He's ready to play with the nerf guns or go to the park," said a smiling Sale. "It definitely takes your mind off of it. Helps you separate good from bad. It's kind of like it goes all out the window once you get home and get to see him. He's still having fun and you can't take it home with you. If you are in a bad mood, it's going to ruin his day."
"They're just happy you're home and you have to be able to separate what you did at the field and your attitude and everything else, because you're home," said White Sox manager Robin Ventura, who is the father of three daughters and one son. "It helps on occasion too. When you beat yourself up over how you're playing or how the team's going, little kids don't care. They're just glad you're there and they want you to give them you full attention which they deserve."
Sale appreciates the family-friendly atmosphere in the White Sox clubhouse, with a few players' sons visiting on Sunday.
"Our schedule is hectic and as much focus as we put on what we do, it's nice to get away from that," Sale said. "It's fun to see them run around and have fun. It loosens us up and keeps us mellowed out a little bit."
Scott Merkin is a reporter for MLB.com. Read his blog, Merk's Works, and follow him on Twitter @scottmerkin. This story was not subject to the approval of Major League Baseball or its clubs.