Ventura recalls Welch's intensity on the mound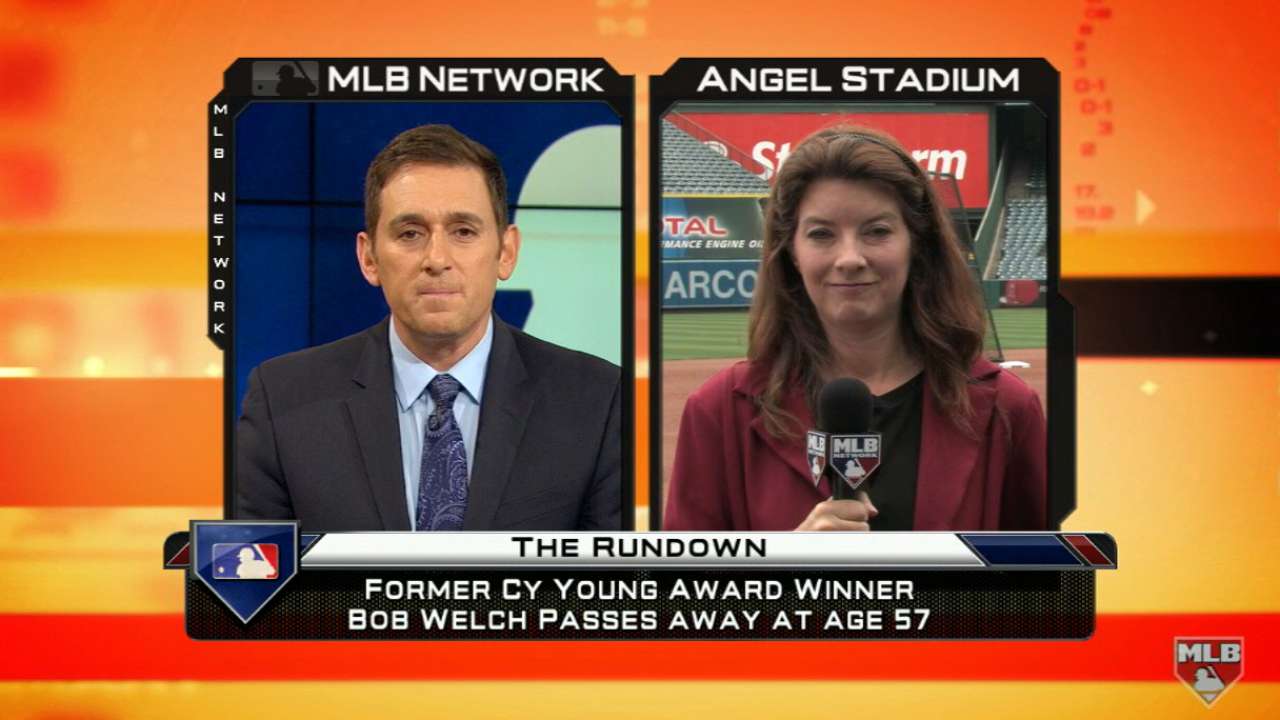 CHICAGO -- White Sox manager Robin Ventura remembers facing former Major League pitcher Bob Welch, but doesn't have many fond memories.
"He was a tough pitcher, man," Ventura said of Welch, who died Tuesday at 57. "He threw hard. Those [Oakland A's] teams they had back then, they had a staff. They had a great offense. But you saw him, Dave Stewart. They were tough competitors. He just never really gave an inch as far as throwing what he thought he had to throw.
"He was a great pitcher when he came up with the Dodgers, too. I didn't really know him that well, but I know a lot of people have a high regard for him."
Ventura was asked if he remembered the famous World Series confrontation between Welch and Reggie Jackson in 1978.
"Yeah," Ventura said. "He was young and nobody liked the Yankees back then. They do now though, right? No? You don't like them? He was a young pitcher, Reggie was the villain. I remember he struck him out."
John Jackson is a contributor to MLB.com. This story was not subject to the approval of Major League Baseball or its clubs.