Rehabbing Jones excited about resuming throwing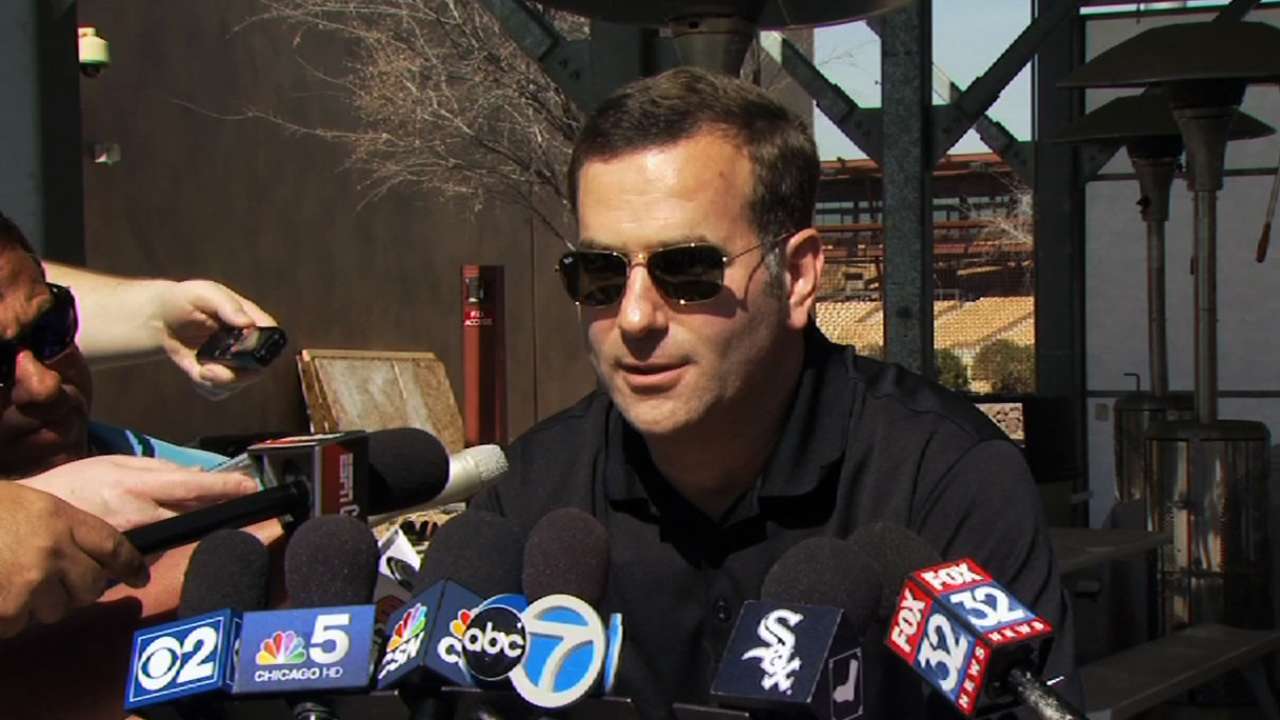 CHICAGO -- After having back surgery a month ago, right-hander Nate Jones said the first part of his rehab was just getting back to being a regular person and be able to move freely without pain.
Jones has achieved that status and threw a baseball for the first time on Monday.
"I'm feeling pretty good, especially after yesterday," Jones said Tuesday. "I got to go out there and toss a little bit. That made me feel like a part of the team. I'm excited about that.
"Yesterday, I tossed from about 50 or 60 feet, and I think today we get to toss a little farther, maybe 70, 75 feet. We'll just take a day at a time."
Jones was able to get his throwing in Tuesday before Tuesday's game against the Tigers was postponed. He tossed the ball for about five minutes on the field in front of the White Sox dugout.
Jones has a long way to go before he'll be ready to join the bullpen, but he's confident he'll pitch this season and is just happy the process has started.
"We're still taking it day by day," he said. "Go out there and do the stretch and tossing, do a little activity and see how it reacts the next day and go from there."
John Jackson is a contributor to MLB.com. This story was not subject to the approval of Major League Baseball or its clubs.