Abreu shrugs off four-strikeout night vs. Angels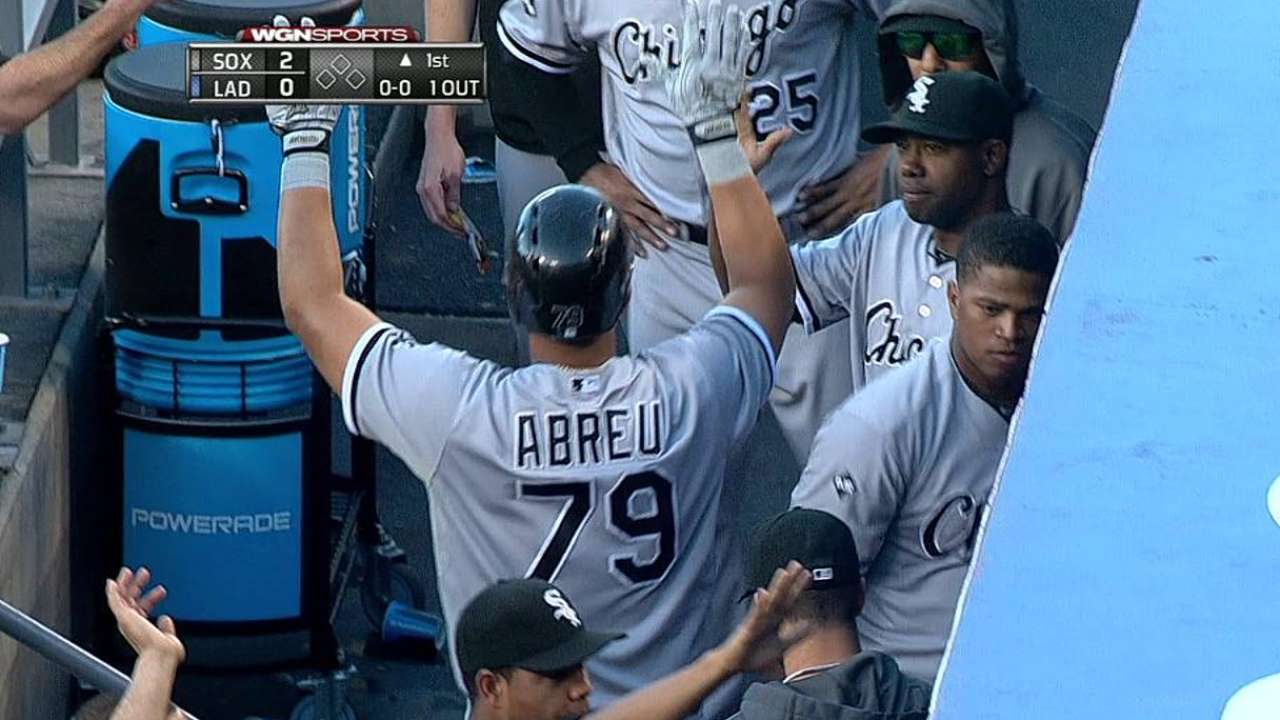 ANAHEIM -- The only pain Jose Abreu felt Saturday night, aside from the team-wide angst after the Angels rallied for six in the eighth to claim a 6-5 victory, stemmed from a four-strikeout evening.
But the left ankle tendonitis that caused Abreu to miss 14 games while on the disabled list is not a concern. Abreu is running and moving at first without issue and isn't bothered by the brace or orthotics he's wearing to protect the ankle.
"You know what, the equipment that I'm using right now is really good," said Abreu through interpreter and White Sox manager of cultural development Lino Diaz. "It's very comfortable.
"It expands and it's easy to wear and it's holding up pretty good. I think it's been great for me so far."
Manager Robin Ventura gave Abreu a day off Sunday without actually giving him a day off, moving Abreu to designated hitter and putting Paul Konerko at first base. Abreu has hit safely in 12 of his last 16 games with five homers, 12 RBIs and nine runs scored.
As for Saturday's swings and misses, Abreu seems well aware that opposing teams will try to get him to expand the strike zone to retire the slugger.
"Definitely, they are throwing the pitches and I'm not doing my part by swinging at those pitches out of the zone," Abreu said. "Things that are not characteristic of me. But that's what they are doing. The one who has to make adjustments is me.
"Today is a new day and we will try to do anything that we can, not just for me to get hits or whatever but whatever is better for the team. That's the most important thing. These things happen in baseball. Yesterday is over and hey, that was his day yesterday and today is my day and I'm looking forward to today."
Scott Merkin is a reporter for MLB.com. Read his blog, Merk's Works, and follow him on Twitter @scottmerkin. Joe Popely contributed to this report This story was not subject to the approval of Major League Baseball or its clubs.