Semien plays outfield at Triple-A to build versatility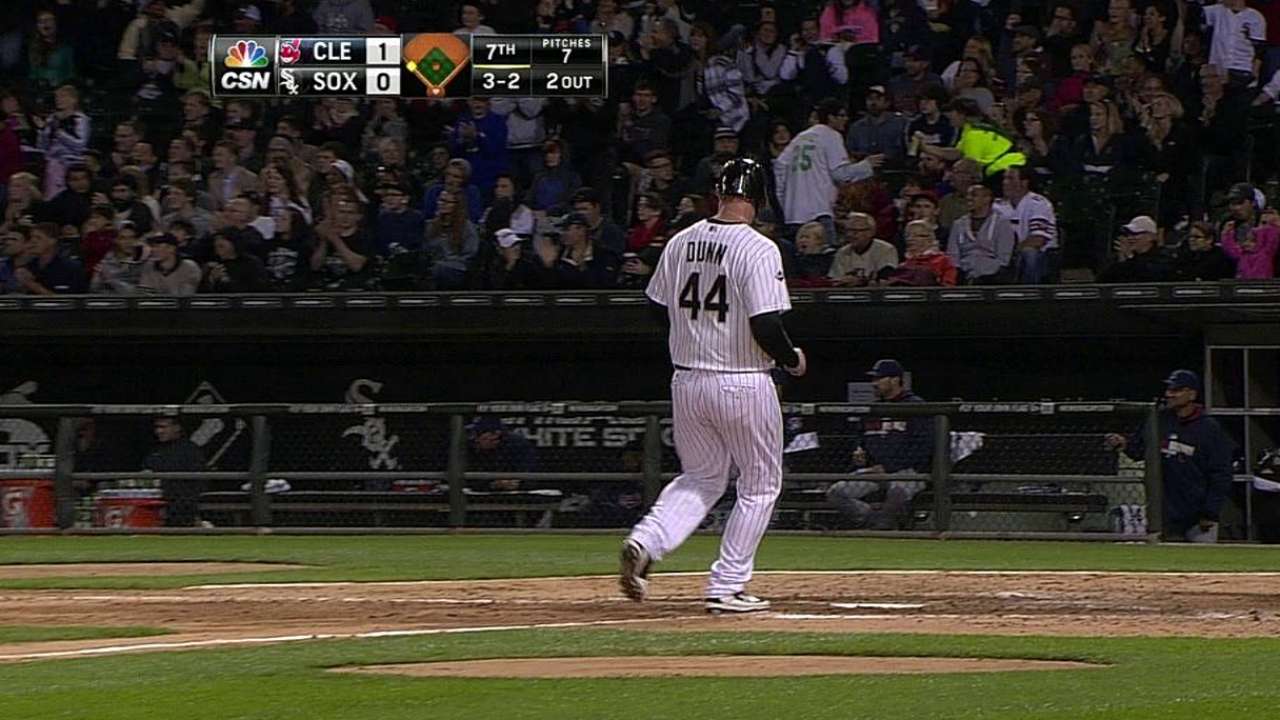 ANAHEIM -- Marcus Semien played third, shortstop and second during his 43-game stint with the White Sox this season, before being optioned to Triple-A Charlotte to get more at-bats upon Jose Abreu's return from the DL. Semien added another defensive position to his resume Saturday night, when he played left field for the Knights.
While that spot probably won't end up being Semien's full-time position, the more versatile the already versatile Semien can be, the more valuable he becomes at the Major League level.
"The wonderful thing about Marcus is he's so athletic," said White Sox third-base coach Joe McEwing, who worked extensively with Semien. "He can go out there and play second, short and third. So, the more tools you have in the toolbox the better.
"It's such a valuable asset to have a guy like that where you can mix and match all around the field and be so versatile and be very good at every single one of them. It's a manager's luxury to be able to do that."
McEwing speaks as a first-hand authority. Over the course of his nine-year-career, McEwing did everything but pitch and catch.
"You still don't rule out potential to play every day," McEwing said. "It definitely gives you an opportunity to play every day somewhere on the field."
Playing the outfield was recommended to Semien before he left for Charlotte. Manager Robin Ventura liked the fact that Semien was open to the challenge of the new position.
"Where we're sitting right now roster-wise, that's something that could help him be up here," Ventura said. "Every player would rather be in the big leagues instead of sitting down there and not expanding their options and abilities. For him to be up here and help us, it's important for him to at least get out there and try something."
"It will be an adjustment period," McEwing said of Semien in left. "But the more reps you get during batting practice and during the game, the more comfortable you are going to feel."
Scott Merkin is a reporter for MLB.com. Read his blog, Merk's Works, and follow him on Twitter @scottmerkin. Joe Popely contributed to this report This story was not subject to the approval of Major League Baseball or its clubs.