Rodon's college catcher talks top pick's potential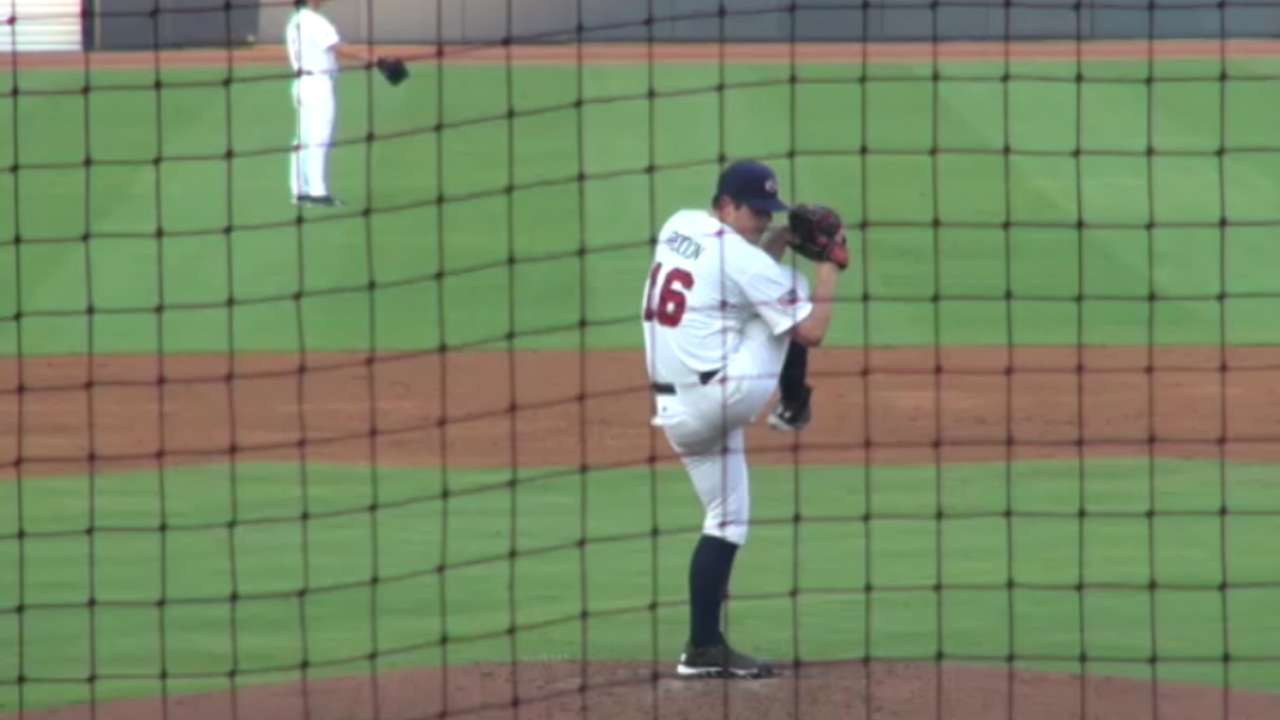 ANAHEIM -- As Carlos Rodon's catcher at North Carolina St., Brett Austin has a pretty good vantage point to talk about the White Sox top pick and No. 3 selection overall in the 2014 First-Year Player Draft.
White Sox fans certainly will like what they read and hear in Austin's assessment.
"Carlos' stuff is as good as it gets," Austin said. "I've caught a lot of good arms before, but Carlos is just a little bit better than everybody. The command struggled a little bit this year, but I think that's an easy fix. I mean, I'm not a pitching coach but I've seen him throw well.
"He's just a bulldog on the mound. That's what makes him successful as well. But his slider is as good as anybody's. He runs it up there sometimes at 90 miles per hour, which is ridiculous, if you ask me. I think his slider is his best pitch. His fastball's not far behind it -- he'll run it up there. I think he hit 101 his sophomore year, but he definitely has the potential to be an everyday starter in the big leagues."
Austin could join Rodon as part of the White Sox, selected by the organization in the fourth round. His praise of Rodon took even one more jump higher from the aforementioned comments.
"I'm going to branch out and say he could be like a Clayton Kershaw one day," Austin said. "It's bold to say, but I've heard someone say he's the best amateur pitcher they've ever seen over the last 20 years. And me catching him for the last three years, I've kind of started to believe that, too."
Scott Merkin is a reporter for MLB.com. Read his blog, Merk's Works, and follow him on Twitter @scottmerkin. Joe Popely contributed to this report This story was not subject to the approval of Major League Baseball or its clubs.