Rodon reunites with his catcher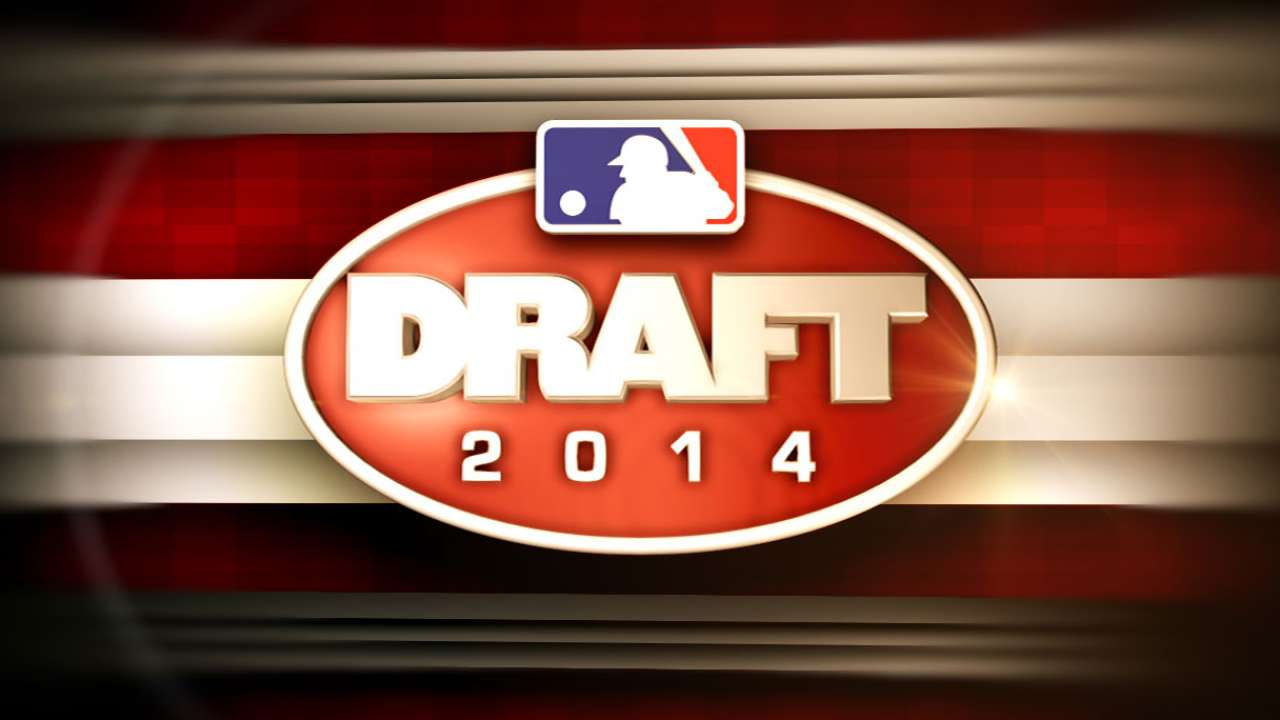 CHICAGO -- With their fourth-round selection in the First-Year Player Draft on Friday, the White Sox brought together North Carolina State's No. 1 battery combination.
Chicago selected switch-hitting catcher Brett Austin, who worked with White Sox first-round selection Carlos Rodon from behind the plate for three years. The duo also lived together the past two years.
"I think it's pretty cool, man," Austin said of joining his college teammate in professional baseball. "I think it's going to be fun and exciting to see a familiar face and kind of going into training hoping you know somebody, so you're not the only one that you don't know anybody.
"It's another few years of catching him, and I don't know, we've got a pretty good relationship, too. I'm excited, man. I hope he is, too."
Assistant director of amateur scouting Nick Hostetler made it clear Austin's connection to Rodon had nothing to do with his selection. Rather, the Sox were intrigued by Austin's offensive prowess as a switch-hitter and his ability to handle a pitching staff, which Austin called his "specialty." The Sox also liked that Austin, who was selected out of high school in the 54th round of the 2011 supplemental Draft by the San Diego Padres, further developed at N.C. State.
"The experience he gained there, the ability to get better at pitching staffs, and he did a terrific job of that," Hostetler said. "Tom Holliday, the pitching coach, spoke extremely highly of him and his ability to handle of a staff, and for us, that went a long way."
Austin, a 6-foot-1, 190-pound junior, led the Wolfpack with a .344 batting average, and he was tied for the team lead with a .516 slugging percentage.
Some have questioned Austin's defense behind the plate, however, which he said fuels his desire to improve.
"In my opinion, I think I'm fit behind the plate, and that's always been the question with me," Austin said. "I kind of use that as a little extra motivation, just to prove people wrong that I can fit behind the plate. So I'm going to work my butt off to stay back there, and I'm going to bring a long work ethic to them, and hopefully they like all of that about me."
Hostetler is also confident Austin can develop enough to one day be an everyday catcher in the Major Leagues.
"He's an athlete, and athletes, things are easier for him, for guys like that to adjust," Hostetler said. "He's a work in progress back there. It's not complete. It's not a finished product by far, but there's enough athletic ability in there.
"He flashes enough glove and ability to read balls in the dirt and showed an average throwing arm for us that we felt with a little more pro instruction, he was going to be able to get better behind the plate and be an adequate, solid catcher."
Joe Popely is an associate reporter for MLB.com. This story was not subject to the approval of Major League Baseball or its clubs.