Konerko takes stroll down memory lane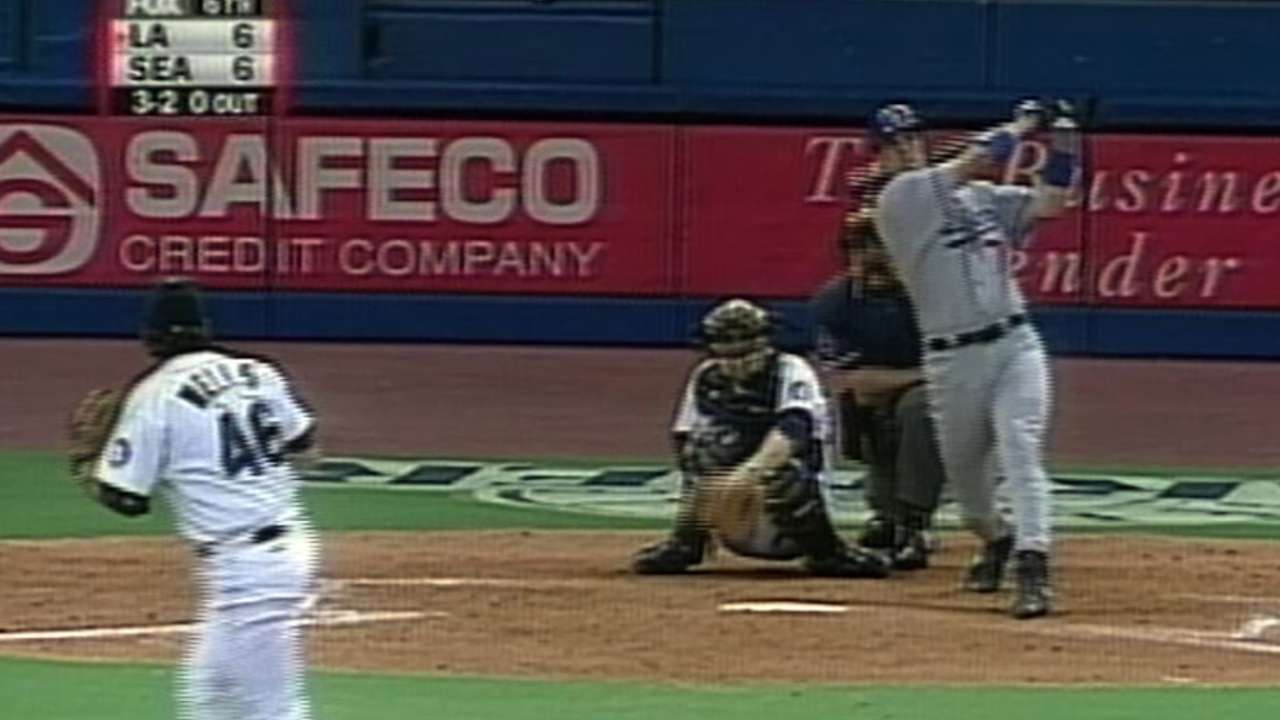 LOS ANGELES -- When Paul Konerko played his last game at Dodger Stadium Wednesday night, it wasn't only memories of the storied venue that he took away with him.
Konerko was the 13th overall selection and the Dodgers' first pick in the 1994 First-Year Player Draft and took part in 22 home contests during the 1997 and '98 season, before the Dodgers traded him to the Reds on July 4 for reliever Jeff Shaw. But one of the greatest players in White Sox history, with a work ethic to match his greatness, was assisted in getting to this lofty ending perch by the fundamental base he developed as part of the Dodgers' system.
"I had good Minor League experiences with the organization. Played at every level," said Konerko, whose single as a pinch-hitter Tuesday was career hit No. 2,315. "There's stuff I remember from the Minor Leagues compared to stuff I don't remember from me playing with the White Sox early on.
"You always remember those first, that introduction to pro ball. There's a few people hanging around with the team here that were here when I was there, but not many, not much. The big league side of it, I wasn't here very long. Months. That was that."
As an East Coast kid who grew up in Arizona, Konerko wasn't exactly a die-hard Dodgers fan when he was taken by the team. But under the O'Malley family ownership, Konerko knew their history of developing players, the way they treated players and that he was walking into a "class organization."
Konerko's career began as a catcher, and he joked that he was part of a Cal League championship so he must have done something right.
"Other than that, I remember a lot of failure," said Konerko with a wry smile. "Looking back on it, it was the best move that happened instead of trying to stick that out. It had to do with part performance and part my hips were giving me problems, so it was a combo of both."
It was guidance within the organization from Yakima to Albuquerque that put Konerko on the path to the player he has been over the past two decades.
"My managers in the Minors, Joe Vavra, John Shelby, Ron Roenicke and Glenn Hoffman, I mean big league people at every stop," Konerko said. "I didn't think much of it at the time, but looking back on it, that was a huge thing.
"That's when you are most impressionable, and I had really good guys who were big leaguers in the way they played but also big league people. They were on me at all turns, every turn, to make sure I was doing the right thing. I was lucky to have that."
Scott Merkin is a reporter for MLB.com. Read his blog, Merk's Works, and follow him on Twitter @scottmerkin. This story was not subject to the approval of Major League Baseball or its clubs.