Abreu hits mistakes -- and much more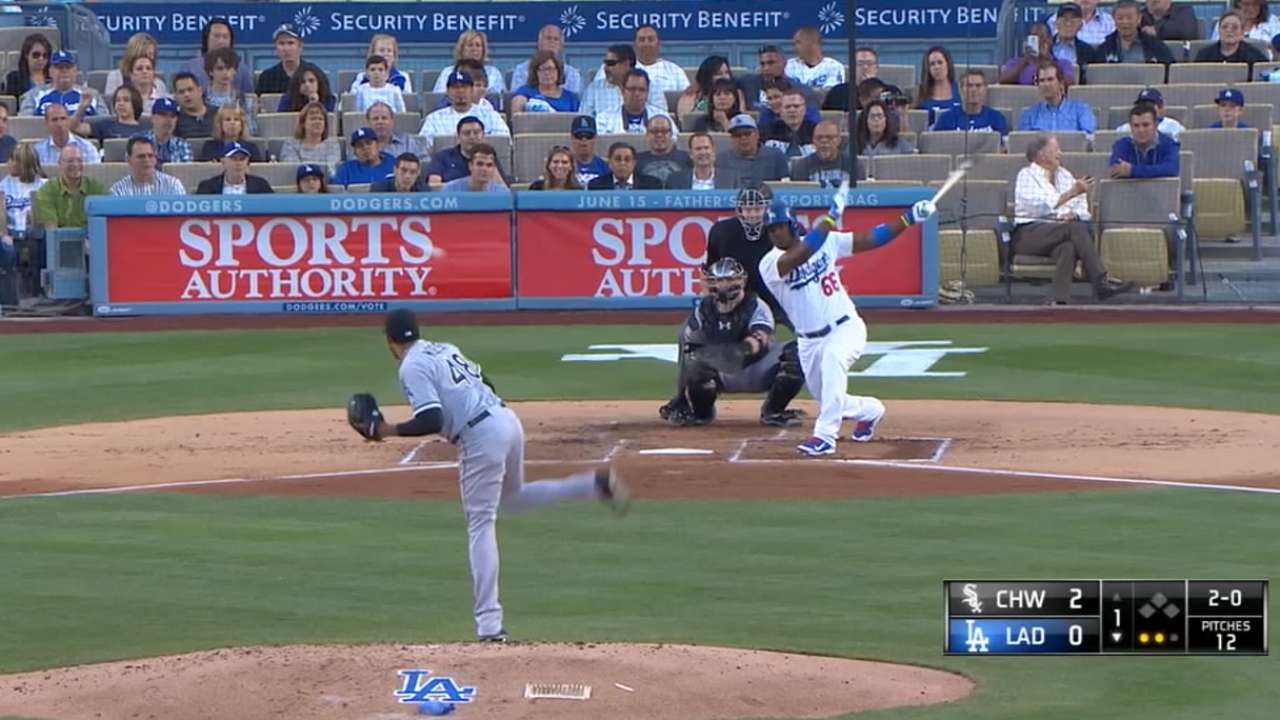 LOS ANGELES -- There certainly are ways to retire Jose Abreu, as Dodgers pitchers proved in 5-of-8 at-bats over the first two games in this series. But when a pitcher makes even the slightest of mistakes, as Clayton Kershaw did Monday and Dan Haren did Tuesday location-wise, Abreu can hit the ball a long way.
"He's a guy that you can get out if you make pitches, but you better not make mistakes," Dodgers manager Don Mattingly said of Abreu. "It seems like he's quiet, kind of sneaky strong. ... He's smooth up there, so it looks like he just kind of sees the ball. Seems to be legit."
As White Sox hitting coach Todd Steverson pointed out, even hitters flirting with .400 make outs and there's always room for improvement. That Abreu improvement comes from figuring out how they are getting him out, learning to combat that and then coming back with a better plan.
"If they get you out, did they get you out or did you get yourself out?" Steverson said. "Once you come to grips with the majority of time I got myself out because that ball was not a strike or [the pitcher's] strike, then I can say, 'OK, they are all going to make a mistake. Maybe not every at-bat, but at some point, they are going to make their mistakes.'
"Through the course of how many thousand pitches you are going to see through the course of the year, you have to be ready for them. He's a little different, because he does like to use the whole field. He goes the other way.
"To make him happier right now, we still will be able to use that base hit to right like he got, or double to right-center. And he's still being able to pull a hanging breaking ball or inside fastball and still be up to dust off some of the pitchers' pitches on two strikes rather than going down. And make better decisions. On that level, there's always room for improvement."
Scott Merkin is a reporter for MLB.com. Read his blog, Merk's Works, and follow him on Twitter @scottmerkin. This story was not subject to the approval of Major League Baseball or its clubs.