Draft preparation begins and ends with scouts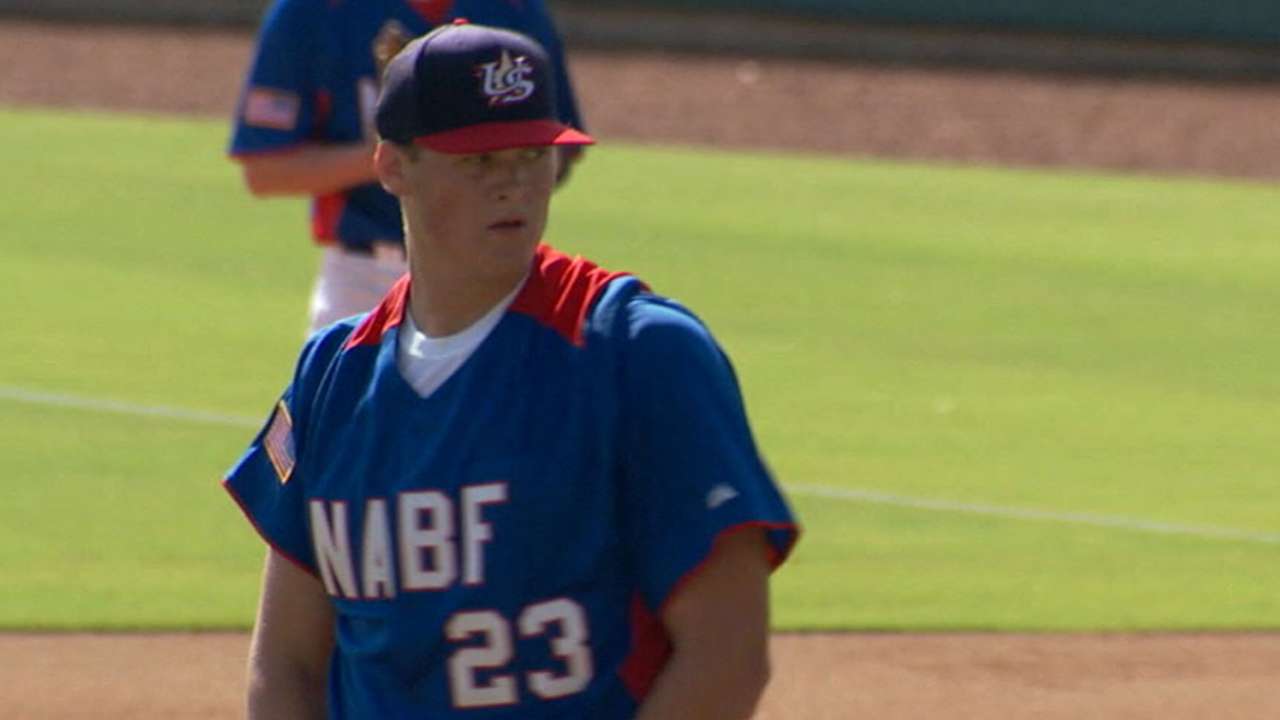 LOS ANGELES -- There's a restaurant in Shepherd, Texas, known as Grill where the staff knows White Sox assistant scouting director Nick Hostetler by name. An usher or two at North Carolina State's baseball stadium also recognize Hostetler.
That familiarity comes from the sheer number of times Hostetler has watched pitchers Tyler Kolek (Shepherd) and Carlos Rodon (N.C. State), who are prime candidates for the No. 3 pick in the 2014 First-Year Player Draft.
"When you spend that much time, you get to know people in the town," Hostetler said. "But it's probably time to make the pick and go home and see the wife and kids."
Hostetler, White Sox director of amateur scouting Doug Laumann, general manager Rick Hahn, assistant general manager Buddy Bell and executive vice president Ken Williams all will be on television Thursday when that important first pick is announced. But Hostetler was quick to credit the White Sox area scouts, who won't get the TV time, for putting in the extra hours to get the most information possible for the prospects.
That group includes Warren Hughes with Aaron Nola, Keith Staab with Kolek, George Kachigian with Brady Aiken, Abe Fernandez with Rodon and Joel Grampietro with Nick Gordon.
"Whatever player we take, our area scout in that area has done so much work on him off the field, makeup-wise," Hostetler said. "Doug or myself or Rick or Kenny, Buddy, we get the credit for when we make the pick and talk to the media, hold up the jersey.
"That's great. The area scout is the one who put in so much more time than we have. I don't ever want it to get lost that they don't deserve all of the credit for the pick because they do.
"Even though they aren't actually physically here making this selection, it's made by Doug or myself or Kenny or Rick or Buddy, but those guys they laid this foundation for us to make this pick," Hostetler said. "They've laid the foundation for the guys on the field here and they deserve every bit of the credit when we finally make this pick."
Scott Merkin is a reporter for MLB.com. Read his blog, Merk's Works, and follow him on Twitter @scottmerkin. Teddy Cahill is a reporter for MLB.com. Follow him on Twitter at @tedcahill. This story was not subject to the approval of Major League Baseball or its clubs.