Abreu on the mend, wearing boot on left ankle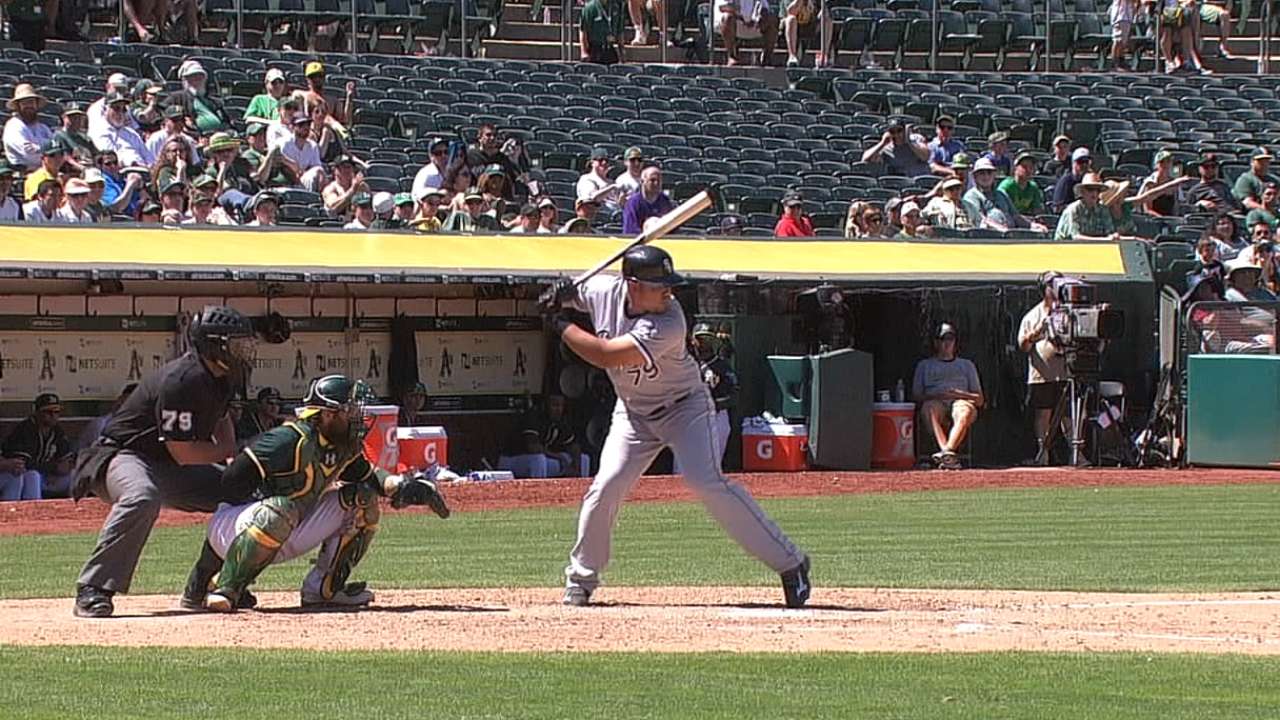 CHICAGO -- Jose Abreu was at U.S. Cellular Field on Thursday receiving treatment on his left ankle, which placed him on the disabled list Sunday with posterior tibia tendinitis. White Sox general manager Rick Hahn said that Abreu remains in a boot and will do so through the weekend to immobilize the ankle, with the slugger then being evaluated next week.
"So far, he's progressing and we continue to be optimistic about him being ready about the time the 15 days are up," said Hahn of Abreu, who can come off the DL on June 2. "We want to be as forthright as we can be in explaining our thought process beyond placing a guy on the DL and when we expect to come off. Sometimes it takes a little longer for soreness to go away or for inflammation to decrease."
Hahn used Chris Sale as an example for this scenario.
When Sale was placed on the disabled list retroactive to April 18 with a flexor muscle strain his left arm, the White Sox thought it was an injury similar to one that had slowed him down during his first year as a starting pitcher. They also thought he could be ready to return when his DL time was up.
Instead, Sale made his first start since April 17 on Thursday.
"It turned out to be the same injury. We were right about that," Hahn said. "It just took a little longer to get the inflammation out. By then, we had to start the process of rebuilding his arm strength."
Hahn doesn't mind playing the bad guy in putting a player such as Abreu, Adam Eaton and Sale, players who want to be out there as much as possible, on the disabled list to protect their health and the team's future. In the case of Abreu, he doesn't expect Abreu's ankle issues to become chronic.
"Is it something we will have to monitor for the rest of the season? Sure," Hahn said. "But with any guy we are going to have to be cognizant with any issue they have.
"When Nate Jones comes back, his back. Or Chris tonight with how his arm is feeling. You are aware of it going forward through the balance of the season. To project it out as an annual concern throughout his career, there's no basis for that at this time."
Scott Merkin is a reporter for MLB.com. Read his blog, Merk's Works, and follow him on Twitter @scottmerkin. Adam Berry is a reporter for MLB.com. Follow him on Twitter at @adamdberry. This story was not subject to the approval of Major League Baseball or its clubs.