White Sox honored to use pink bats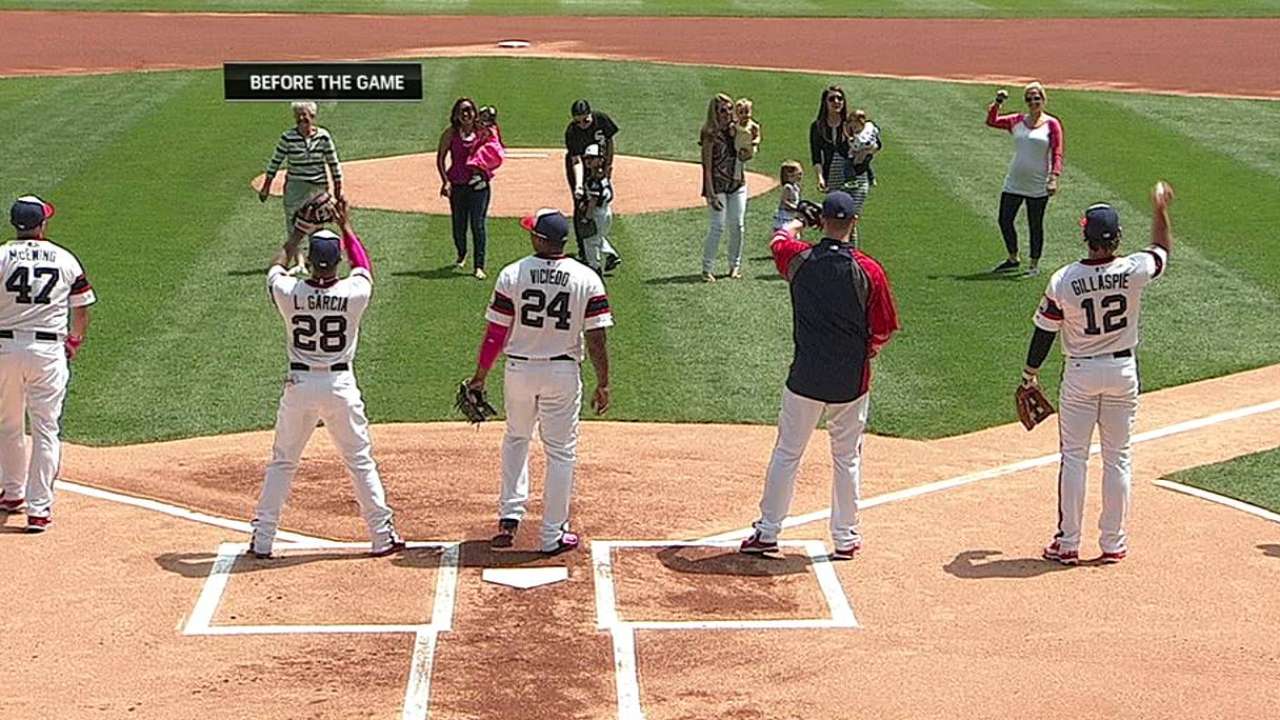 CHICAGO -- Marcus Semien was not in the White Sox starting lineup for Sunday's Mother's Day contest against the D-backs. But he had a special reason to break out the pink bat in case he got a chance to hit.
Ann Flemer, the mother of his close friend, Matt Flemer, is a breast cancer survivor. Semien and Matt Flemer, who currently plays in the Rockies' organization, played high school ball and were at the University of California, Berkeley together.
"She's real strong," said Semien of Flemer. "She fought through it and she fought through it really quick. That's probably the closest person to me that survived breast cancer.
"It serves as an inspiration to all of us close to her. She worked hard every day. I remember every day I'd be working at the local field, she'd be walking around the field just getting her exercise in. That's inspiring."
Adrian Nieto pointed to his own mother as his reason for reaching the Majors. He was looking forward to honoring her on this special day, as well as bringing awareness in trying to conquer this insidious disease with a small gesture such as using the pink bats.
"I had a couple of people in my family pass away from cancer [not breast cancer], so hopefully there's a day when they find a cure for it and we don't have to worry about that," Nieto said. "A lot of people have gone through that and lost loved ones. That's really the meaning of it, it's motivation, it's really for breast cancer.
"I've even tried to stay on my mom, my parents, my dad to get scans and stuff like that because it's better to catch it early than late. The sooner the better. Hopefully this gets people the heads up and gets people more educated about it."
Jose Abreu was the only White Sox player to get a hit with a pink bat during Sunday's 5-1 loss to Arizona, in which they finished with just four hits.
Scott Merkin is a reporter for MLB.com. Read his blog, Merk's Works, and follow him on Twitter @scottmerkin. This story was not subject to the approval of Major League Baseball or its clubs.