Reed returns to Chicago with no hard feelings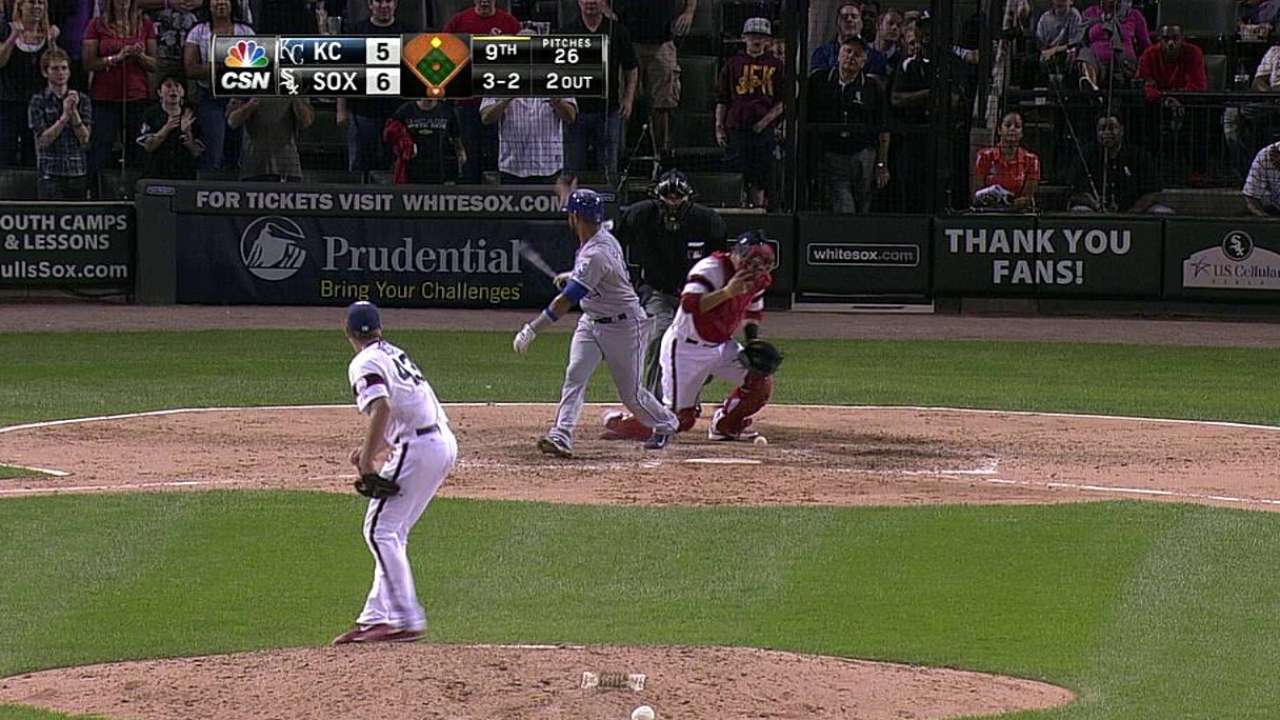 CHICAGO -- With 10 saves in 11 opportunities for the Diamondbacks, Addison Reed made his return to Chicago for this weekend's series at U.S. Cellular Field. Reed was selected by the White Sox in the third round of the 2010 First-Year Player Draft and saved 69 games over the 2012 and 2013 seasons before being traded to Arizona for third baseman Matt Davidson on Dec. 16, 2013.
The always-upbeat Reed, 25, admitted to being shocked when first hearing of the trade. He also understood that the team had other options at closer and wanted to add the offensive potential of Davidson, a player whom Reed works out with in the offseason.
"With the way that the year went last year, it seems like everybody that started the year with that team wasn't on it at the end of the year," said a smiling Reed, speaking Friday in the visitors' clubhouse. "It was a whole new clubhouse, but that's what happens when things go bad. You've got to make some changes and I don't remember how many people were traded.
"I remember at the deadline coming into the clubhouse and every day it seemed like there was somebody new in the clubhouse. Everybody kind of understands that it's part of the game. Nowadays people know that nobody is going to stay with the same club they got drafted by.
"Getting traded, it was weird," Reed said. "You get drafted by a team and come up in the organization and I was like 'I'm going to be a White Sox for my whole career.' I kind of wanted to brace myself for [a trade] because I was so close with everybody there. I knew that there was a possibility I might be getting traded."
Reed hopes the trade to Arizona was his last, but he understands the business of baseball might dictate another move or two. Once Reed came to terms that he probably wasn't going to stay with the same team his whole career, the trade was easier to handle.
"Once it happened it happened and I came to Spring Training and that was the end of it," Reed said. "I met all of the new guys and was ready to roll. I didn't take it personal, didn't think that it was my fault.
"They needed a guy who could play third base and Davidson, he's a heck of a player. He's really good. I didn't think it was my fault. It was just a trade and I'm glad to be here now."
Scott Merkin is a reporter for MLB.com. Read his blog, Merk's Works, and follow him on Twitter @scottmerkin. This story was not subject to the approval of Major League Baseball or its clubs.