Dunn, Gillaspie help balance out starting lineup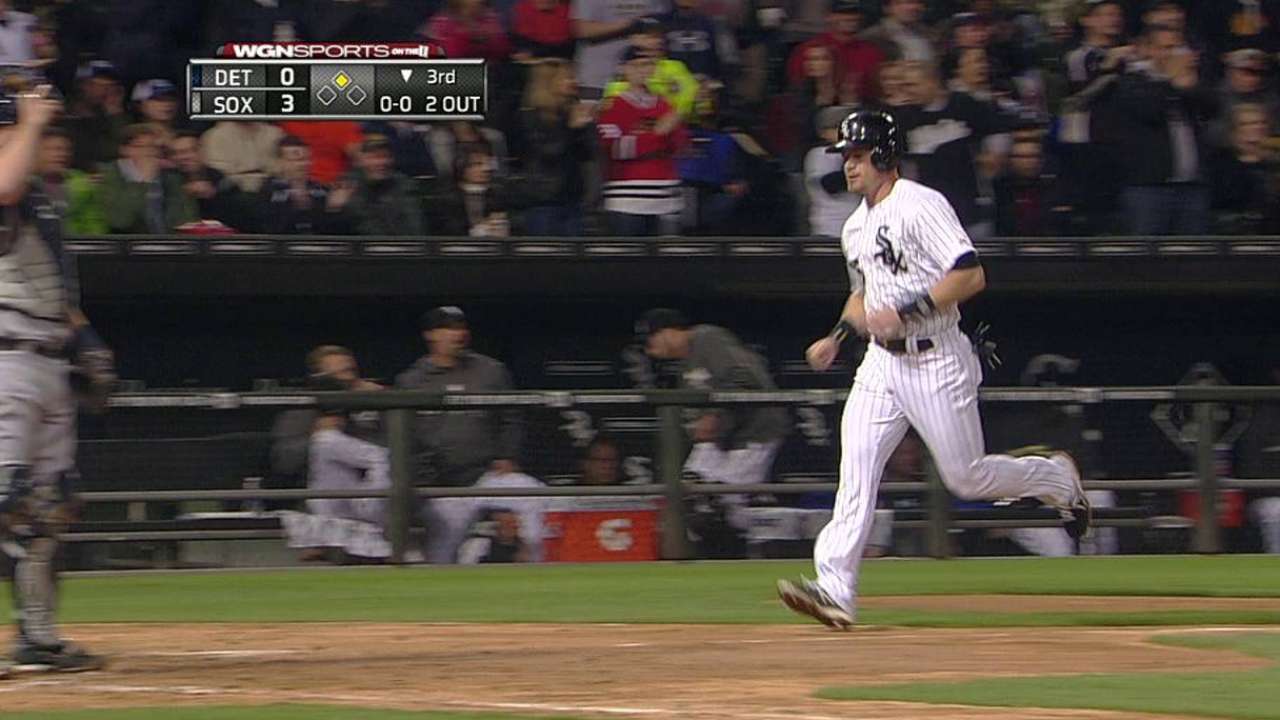 CHICAGO -- Adam Dunn was back in the starting lineup as the designated hitter and hitting fourth for Thursday's series finale with the Cubs after missing the previous two games with a bruised right calf.
Dunn was accidentally kicked by Starlin Castro on a close play at first late in Monday's game and was a late scratch from Tuesday's lineup, but pinch-hit and grounded out in the eighth inning. He sat out entirely in Wednesday's 8-3 win, though he likely would have regardless with the Cubs throwing left-hander Travis Wood.
"I think he's all right. The other night when he came out of the game or he was scratched, it wasn't real good, but he played," White Sox manager Robin Ventura said before Thursday's game. "He's available as of right now. But we'll find out for sure when he's out there, but it's just like a charlie horse on your calf, and his are bigger than most. So I'd think that it hurt."
Third baseman Conor Gillaspie, who was activated from the disabled list on Wednesday, returned to the starting lineup for the first time since April 21, hitting second. His return helps balance out what had become a right-handed heavy lineup because of injuries to him and Adam Eaton.
"The key for us early was the balance of left-handed, right-handed and the type of hitter he is," Ventura said of Gillaspie. "Makes a lot of contact, tough hitter, good hitter. Any time you lose that, plus the balance, it disrupts what was going on. Insert him right in there again, you expect good things to happen at the plate because he has a short, direct swing to the ball."
Joe Popely is an associate reporter. This story was not subject to the approval of Major League Baseball or its clubs.