Hahn believes Johnson will be long-term contributor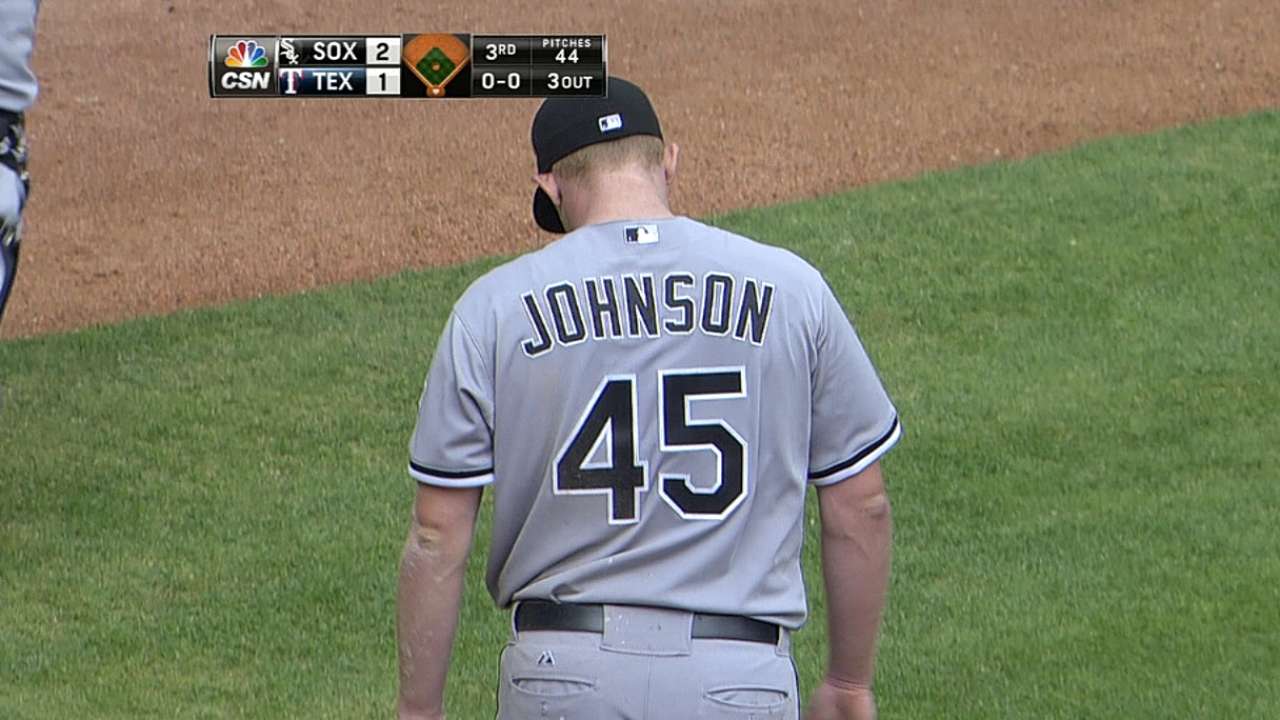 CHICAGO -- Erik Johnson made a second straight strong start for Triple-A Charlotte on Wednesday morning, holding Lehigh Valley to two earned runs on five hits over seven innings, striking out four and walking one. He threw 63 of his 95 pitches for strikes.
Johnson had a 6.46 ERA over five starts with the White Sox before being optioned to Charlotte. But it wasn't a sign of the White Sox changing their mind concerning the right-hander.
"Here's the thing, as I told Erik directly when he was sitting on the couch in Robin's office," said White Sox general manager Rick Hahn. "I said, 'Look, Joe Crede and Aaron Rowand sat exactly where you are sitting right now and received similar messages like the one we are giving you.
"'That is: We think you have a very bright future and can be a part of successful White Sox teams for years to come, but where we are at right now, you are not in a position to effectively pitch at the big leagues. You have to go down and work on X, Y and Z and get that done right and you will be back.
Velocity for Johnson had dipped from an average 92 mph in '13 to 89.6 in '14, per fangraphs.com. That issue also is being explored, as Johnson will get another Charlotte start.
"I view it as part of development. Development is not always linear," Hahn said. "And inevitably some part of this young group we are putting together, someone is going to wind up back in the Minors. You never know which one it's going to be, but we know sometimes guys have to take it back half a step to take two steps forward.
"Erik Johnson still has a bright future. But it was important for him to go down to Charlotte and get his things right in a different environment."
Scott Merkin is a reporter for MLB.com. Read his blog, Merk's Works, and follow him on Twitter @scottmerkin. This story was not subject to the approval of Major League Baseball or its clubs.