Sox may opt for rehab start with Sale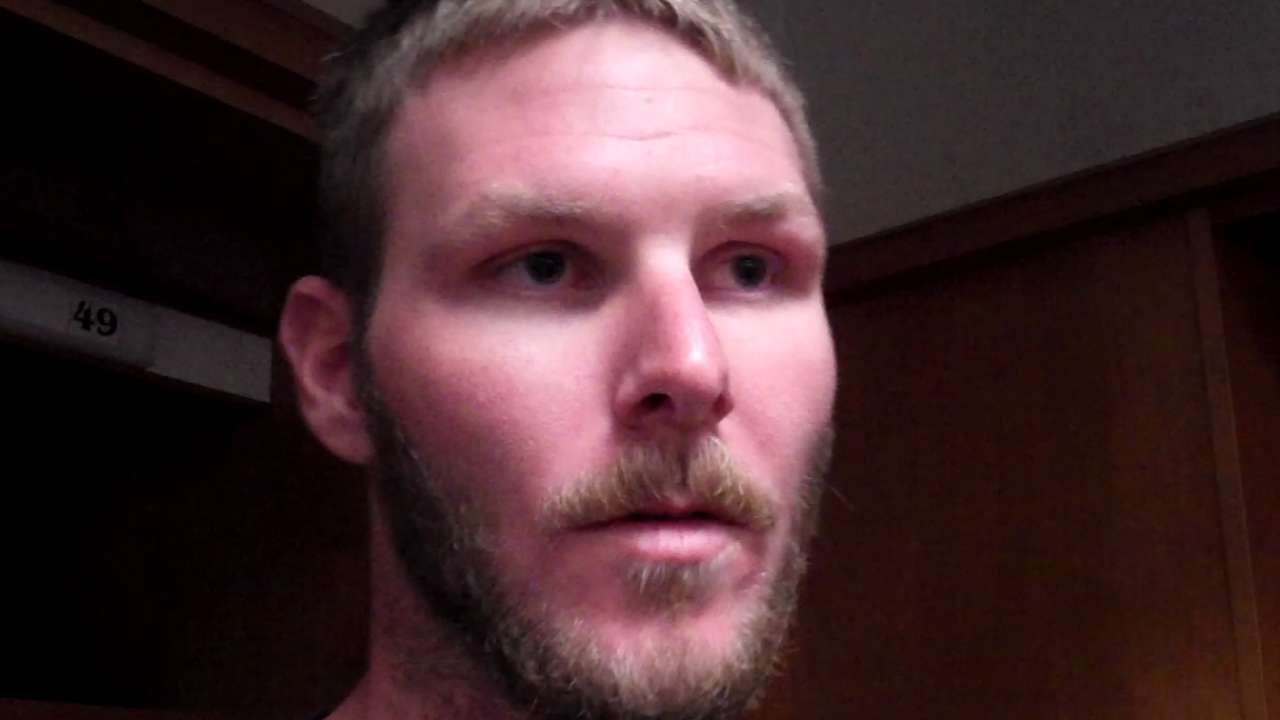 CHICAGO -- Robin Ventura had a slight change of heart Wednesday where a Minor League rehab start and Chris Sale are concerned.
Sale is on the disabled list retroactive to April 18 with a flexor muscle strain in his left arm. Ventura had said earlier this week that Sale probably wouldn't need to go to the Minors to test his recovery before returning to the mound for the White Sox, having not done so in the past after being shut down for an extended period. But the manager sounded Wednesday as if Sale might need more than a simulated game.
"When he keeps throwing, you hear feedback that he gives," said Ventura of Sale, who was scheduled to play long toss Wednesday. "He'll know when he's able to get on there and know when he's closer.
"Right now, he's getting closer, but I think if you keep going, he might end up getting to a point where he might have to go do one rehab start, something short. I know in the past we've done some simulated games, which would have to happen first, and we would talk about that. If it keeps going further and further, we'll probably get closer to doing a rehab assignment."
Both Ventura and White Sox pitching coach Don Cooper don't have a time in mind for a bullpen/side session for Sale, who will not pitch this weekend in Cleveland when he's eligible to come off the disabled list. Ventura also wouldn't state categorically that Sale will first need that Minor League rehab appearance.
"No, no. I don't know for sure it's going to happen, but it is a possibility," Ventura said. "I can't guarantee that's going to happen.
"He's feeling better. But before you send him out there you want him to feel really good. That's the reason for keep holding him off."
Scott Merkin is a reporter for MLB.com. Read his blog, Merk's Works, and follow him on Twitter @scottmerkin. This story was not subject to the approval of Major League Baseball or its clubs.