Splitter big part of Putnam's relief success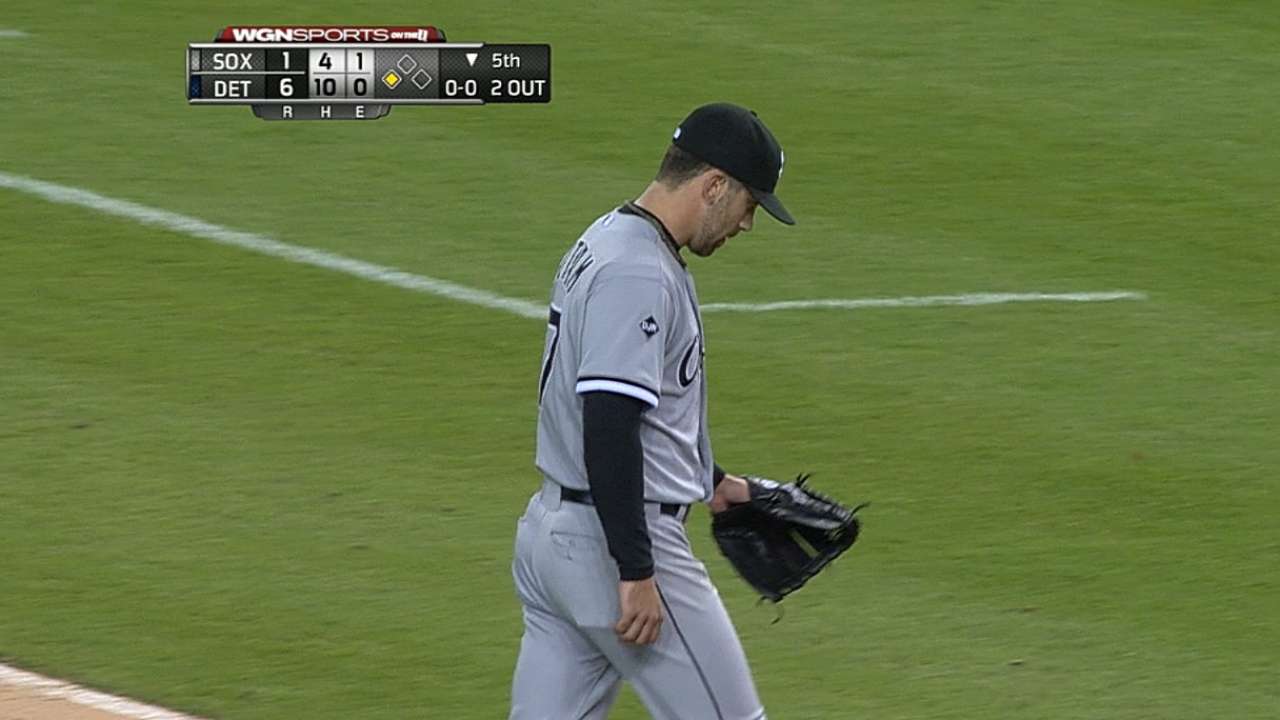 CHICAGO -- Among the 25 pitches thrown by Zach Putnam during two scoreless innings of relief on Monday night, 14 of them were split-finger fastballs per MLB.com's Gameday. It's a pitch that pretty much pushed the right-hander to the Majors, but because of the way Putnam throws the splitter, it's a pitch that doesn't provide worry in regard to extra stress placed upon his elbow.
"The way I throw it is more like a changeup," Putnam said. "So I don't ever have any strain or stress or anything like that. It doesn't do anything extra for my elbow.
"Guys that throw a true forkball that throw it over the top and wedge it in between their fingers, I can see how that would put extra strain on the elbow. I throw it more like a changeup, pronate it in my hand. Just let it go like a circle change, so there are no issues."
Putnam picked up innings for an overworked and inconsistent bullpen when he first joined the White Sox. But as the relief crew establishes itself, with a 2.31 ERA over its last 10 games entering Tuesday, Putnam has worked into late-inning opportunities.
Use of that splitter is a main reason for his success.
"I developed that pitch years and years ago. Kind of out of necessity," Putnam said. "Just more than anything taught myself playing catch with it in college."
Scott Merkin is a reporter for MLB.com. Read his blog, Merk's Works, and follow him on Twitter @scottmerkin. This story was not subject to the approval of Major League Baseball or its clubs.