Dunn picks up tab for Carroll's celebration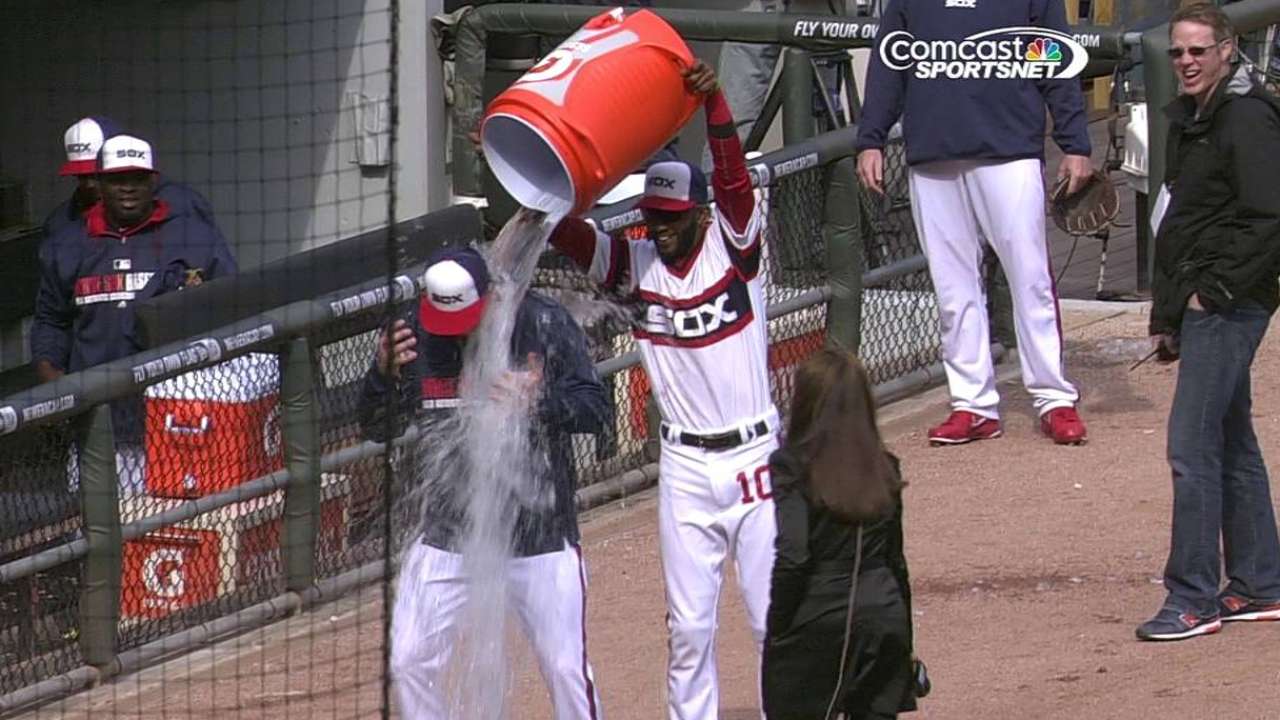 CHICAGO -- Scott Carroll was getting ready to leave the home clubhouse at U.S. Cellular Field on Sunday after finishing off his Major League debut and first big league victory. Before departing, the 29-year-old White Sox rookie asked teammate Adam Dunn for a restaurant recommendation in Chicago.
The only catch was that the restaurant needed to be able to accommodate 35 friends and family members who were in town for the contest against the Rays. Dunn made a few calls to set things up for Carroll at a local establishment called Timothy O'Toole's in the downtown area.
"I just thought he was reserving the spot for me," said Carroll with a laugh, speaking prior to Monday's contest.
Dunn did more than reserve the spot. The veteran designated hitter picked up the entire tab for Carroll's group. It was Dunn's way of paying tribute to the impressive 7 1/3-inning outing for Carroll, who had pitched 138 games over eight Minor League seasons before getting to the Majors.
"This kid pitched great. I know how special it is to kind of remember your first time," Dunn said. "It's just something that was done for me when I was young. That's one cool part of the game where hopefully one day he'll be in position where he's able to do it."
"It doesn't surprise me that Adam did that. A guy comes up, has a day like that, you're trying to figure out where to take 30 people. He's as good a teammate as there is," said White Sox manager Robin Ventura. "That's part of being around good people, and he was fortunate when he came up to play with some guys who were the same way."
Ventura pointed out that Dunn didn't want any recognition for his actions, but it was good to see team stuff like that for two players who didn't really know each other that well.
"We played together in Spring Training, but other than that, no," said Carroll of his past friendship with Dunn. "It just shows the kind of guy he is, willing to do that for me playing just one game."
"Carroll last night, that was awesome," Dunn said. "That's an awesome story and you've got 24 guys who are really happy for him."
Scott Merkin is a reporter for MLB.com. Read his blog, Merk's Works, and follow him on Twitter @scottmerkin. This story was not subject to the approval of Major League Baseball or its clubs.