Sale's return date remains undecided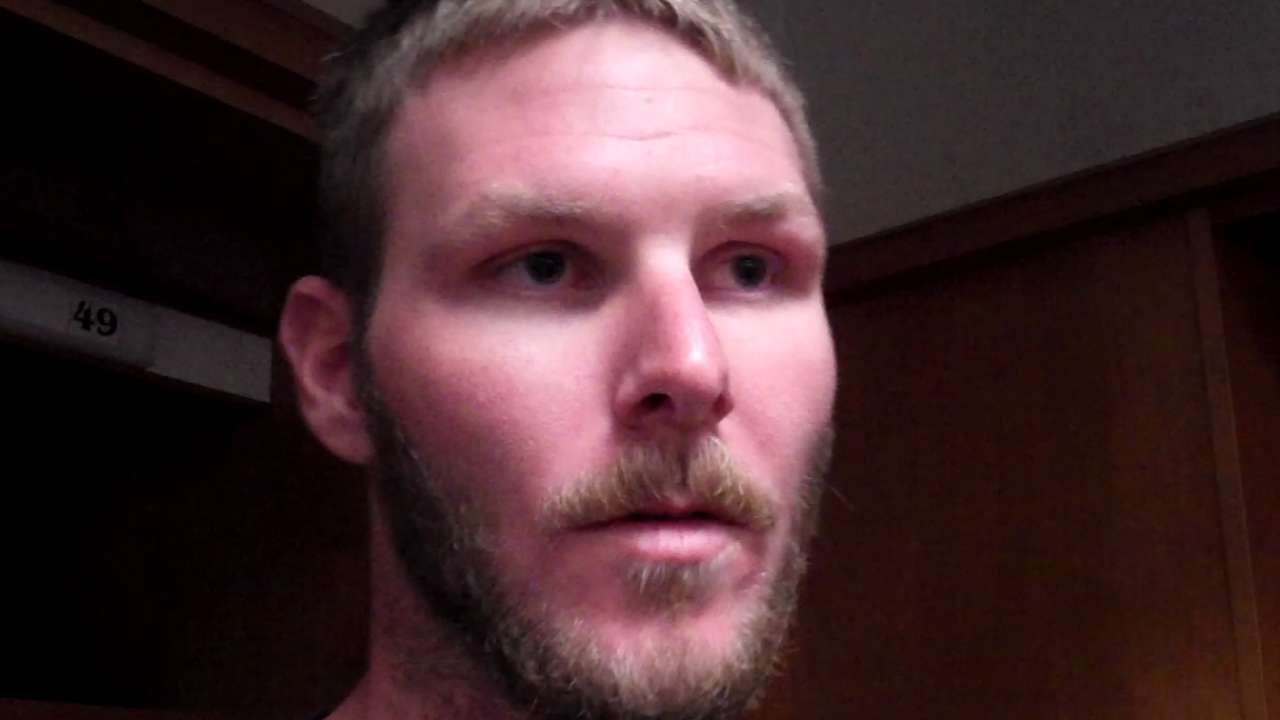 CHICAGO -- Injured ace Chris Sale played catch on the field before Sunday's game, but his exact return date remains uncertain. Sale sustained the flexor muscle strain in his throwing arm and was placed on the 15-day disabled list last Tuesday, with the move retroactive to April 18.
Sale is eligible to come off the DL this weekend in Cleveland, but White Sox manager Robin Ventura said that unless the left-hander shows he can take part in significant baseball activity over the next three days, he may have to sit out longer.
"We're not just going to send him out there if he hasn't thrown and we're not 100 percent positive he's okay," Ventura said. "I would say he'd have to do something in the next three days. Nothing on the schedule [for a rehab assignment] right now. We're just trying to make sure he feels good."
Sale is 3-0 with a 2.30 ERA and 0.84 WHIP in four starts covering 27 1/3 innings. He has struck out 29 and walked seven.
Joe Popely is an associate reporter for MLB.com. This story was not subject to the approval of Major League Baseball or its clubs.