Beckham returns, thrust into starting lineup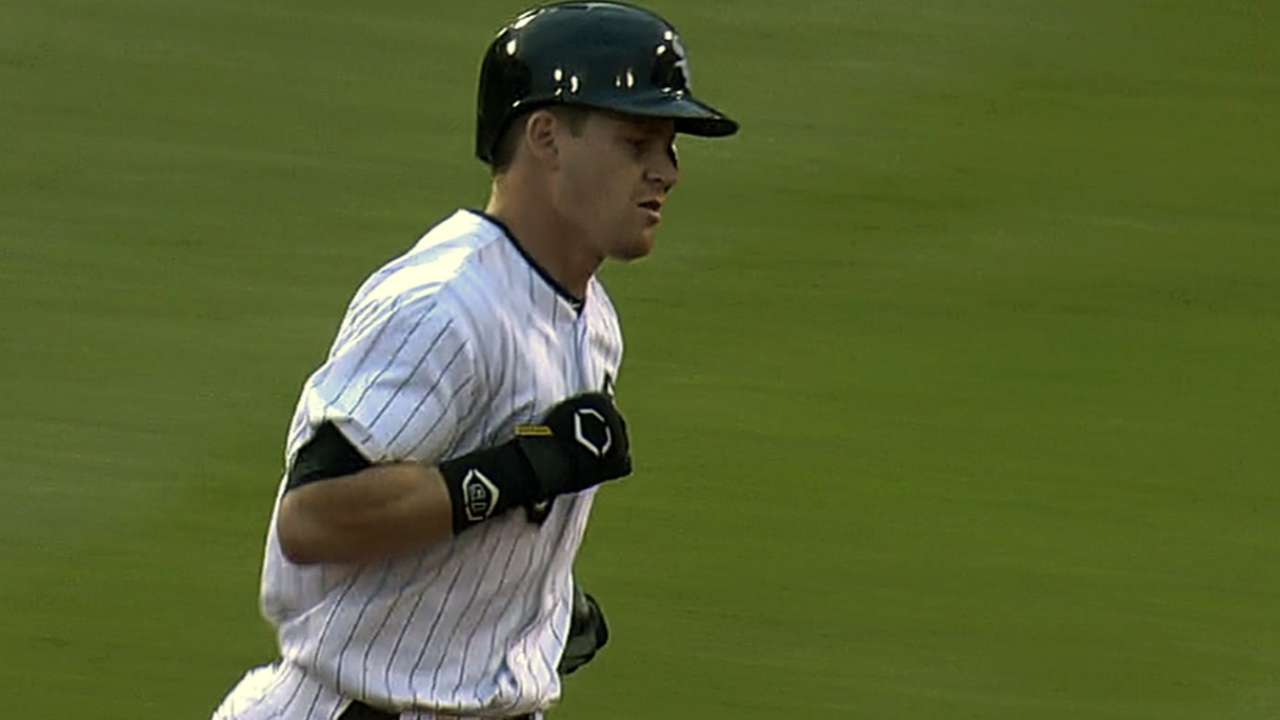 DETROIT -- There wasn't much time for Gordon Beckham to rest upon his return to the White Sox on Thursday.
He arrived in Detroit about two hours before first pitch, back from his injury rehab assignment for a strained left oblique and activated from the disabled list. And he was immediately placed into the starting lineup. Beckham was going to have the day off until Conor Gillaspie was scratched with a sore left hand.
Instead, he got to face Cy Young winner Max Scherzer, finishing 0-for-4 with three strikeouts in a 7-4 loss and two strikeouts coming with runners on base. Beckham knows there will be better days and less tiring days ahead.
"There's not a lot of Max Scherzers throwing around Double-A, I'll tell you that," Beckham said. "But it's one of those days. He was good. He had his stuff. I helped him out a bunch, but he had good stuff."
Beckham played 12 games for Double-A Birmingham on his injury rehab after hitting .267 with five homers and 24 RBIs over 103 games for the White Sox last season. He admitted that the injury rehab took longer than expected, basically because his injury was worse than he first envisioned.
"Yeah, I think a lot longer," Beckham said. "When I started playing earlier in April, I think I re-injured it getting out there. It took some more time. I tried to rush it.
"I had a lot of games down there. But you know most of them were kind of battling through some soreness and stuff. Waking up and feeling bad and then kind of working it out at the field and then playing. Last five games, I would say I didn't feel that. We are trying to make sure I got at-bats where I felt good. I hit some balls hard and stuff like that down there. Just need it to translate."
According to manager Robin Ventura, Beckham resumes his role as starting second baseman. Marcus Semien started at third in place of Gillaspie on Thursday and will hold that spot until Gillaspie returns.
"You don't lose that spot just because you're hurt," Ventura said. "So we expect [Beckham] to be in there."
"Come back tomorrow and get back in Chicago and go get them," Beckham said. "The side feels really good."
Scott Merkin is a reporter for MLB.com. Read his blog, Merk's Works, and follow him on Twitter @scottmerkin. This story was not subject to the approval of Major League Baseball or its clubs.