Eaton better; Gillaspie needs rest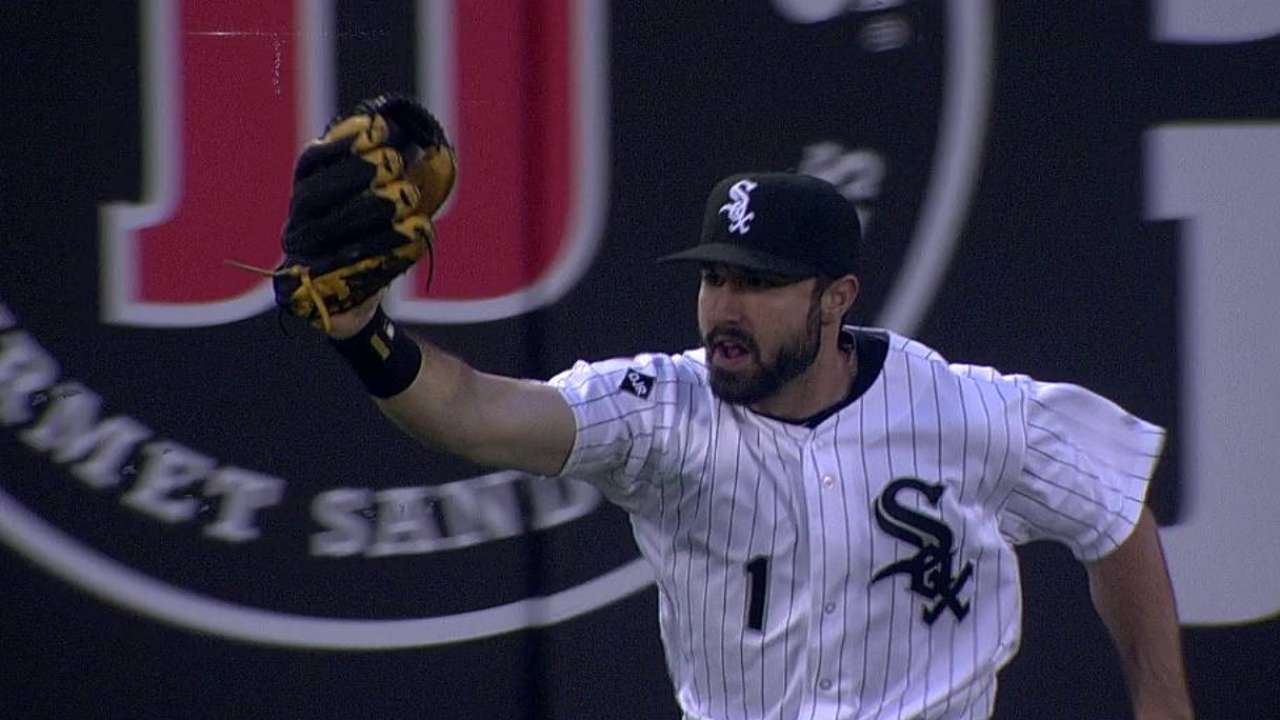 DETROIT -- Adam Eaton missed a fifth straight game due to a mild strain in his left knee, although he "begged" Robin Ventura to let him play Thursday, according to the White Sox manager. Eaton is more likely to return for Friday's series opener against the Rays, with Ventura adding that Eaton is looking good hitting and moving around.
Third baseman Conor Gillaspie's return doesn't appear quite as certain.
Gillaspie missed two straight games due to a sore left hand but was scheduled to be part of the lineup Thursday. He tested the hand taking early swings in the batting cage and was scratched.
"I'm having a hard time using my hand. If I can't do that, it's pretty tough to play," Gillaspie said. "It's just my hand is bruised where the bat sits. Every time you hit a ball, it hurts.
"It's unfortunate, but I'll try to do everything I can to get healthy. There's no sense in continually being in pain every day."
Rest sounded to be the best answer for getting healthy provided by Gillaspie, who had the injury reccur when he was jammed a couple of times Monday. He didn't feel as if there was anything worse than a bruise in the affected area.
"This has been going on for a couple of weeks, gradually," Gillaspie said. "It would get jammed every other game or whatever and then for whatever reason the other night it just got jammed a couple of times on foul balls, and from then on it's been pretty tender.
"I thought it was getting better, but I tried to swing this morning. If I'm scared to make contact, that's not good."
Scott Merkin is a reporter for MLB.com. Read his blog, Merk's Works, and follow him on Twitter @scottmerkin. This story was not subject to the approval of Major League Baseball or its clubs.