Sale doesn't foresee changes coming to arsenal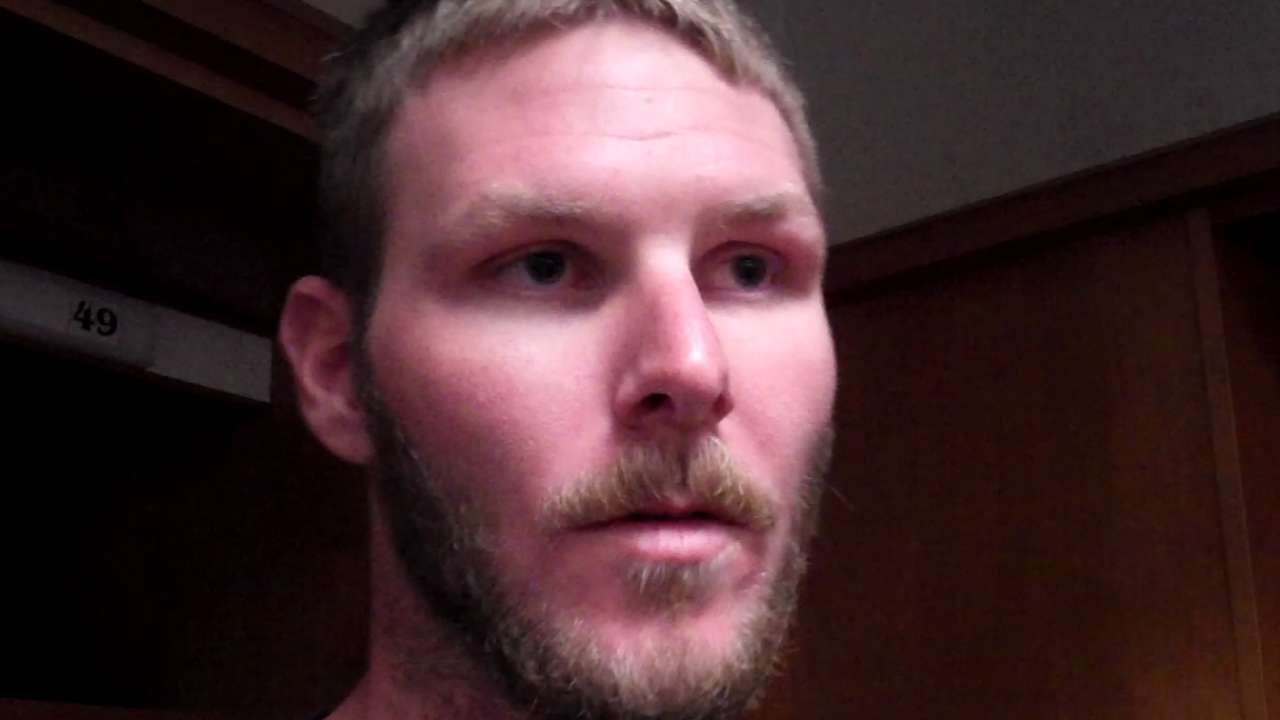 DETROIT -- Chris Sale has evolved as a starting pitcher from his first trip to the mound as part of the rotation in 2012 to his 127-pitch, one-hit effort over seven innings last Thursday against the Red Sox.
But even with this current flexor muscle strain producing his first trip to the disabled list, Sale doesn't believe his pitching repertoire has to drastically change for health reasons.
"I don't think there's any need for change quite yet," Sale said. "It's more staying on top of things. Maybe just more forearm work, more shoulder work. This is, I don't want to say this is any more crazy than in years past.
"We are just kind of on a lack for off-days so we had to take the route that we took. Unfortunately, that means missing probably one more start than I should, but at the same time, it's probably better to get more rest than rush back into things."
The highly competitive Sale would have liked to match up against Justin Verlander on Tuesday and then David Price on Sunday but seems at peace with what he believes will be a short break. Sale is going through hot and cold contrasting, ultrasound and stim presently, which is "nothing out of the norm," as he pointed out.
As far as just moving around, Sale has seen an improvement in a few days.
"Obviously, I haven't thrown a baseball, so that will be the ultimate test," Sale said. "In terms of just daily activities, taking a shower, drying off, putting on shirts, it's a lot better."
There also hasn't been much attention paid by Sale to various speculation as to treatment options or what this flexor muscle strain could mean long term for his health.
"With the way social media and media is today, people catch wind of something and it spreads worse than a wildfire it seems," Sale said. "So, seems like everybody in the world has their opinion on something or another, whether they know about it or not."
Scott Merkin is a reporter for MLB.com. Read his blog, Merk's Works, and follow him on Twitter @scottmerkin. This story was not subject to the approval of Major League Baseball or its clubs.