Putnam 'calms waters' in White Sox bullpen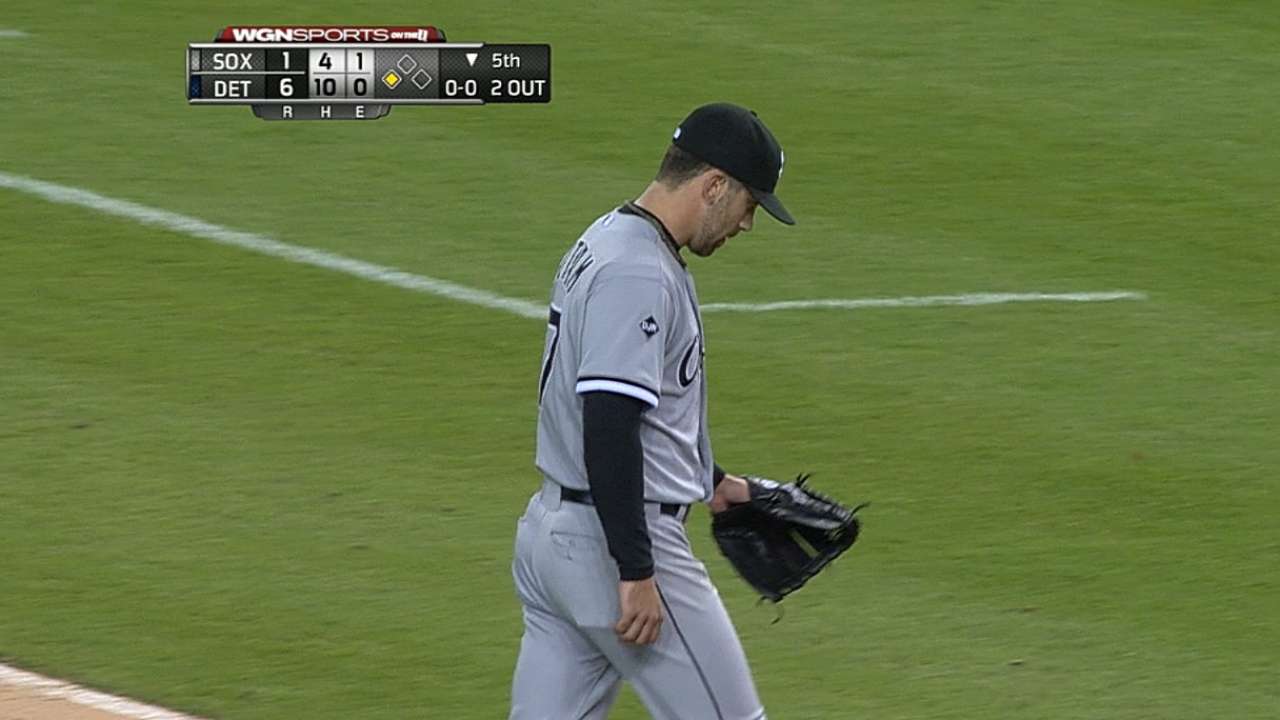 DETROIT -- When Zach Putnam was growing up in Ann Arbor, Mich., he counted the Tigers as his favorite baseball team. But the White Sox right-hander had no trouble setting a personal high with four strikeouts Tuesday night against that one-time favorite.
"Not anymore," Putnam said. "I've been in pro ball long enough now where it has lost the magic of the team you rooted for growing up."
Putnam's parents attended the first two games of this four-game set and some of his extended family made the trip Wednesday. He also was able to return to his family home in Ann Arbor.
"It has been nice being here," Putnam said.
Since joining the White Sox on April 17, Putnam has worked 4 1/3 innings over two games. He continues to feature a split-finger pitch that was crucial to his gaining notice during Spring Training and has been successful at the big league level.
"That has kind of been my bread and butter for a few years now," said Putnam. "I used it a lot last night, had some success. I'll continue to work on it and work on the cutter, too, as kind of as a third pitch to expand the arsenal a little bit."
"You're not necessarily bringing him in for a righty or lefty," said White Sox manager Robin Ventura. "He has the ability to be able to throw a split like that, which is tough on a righty or a lefty. Nothing really bothers him as far as bringing him in for any situation. He's kind of calmed the waters a bit since we've had him in our bullpen."
Scott Merkin is a reporter for MLB.com. Read his blog, Merk's Works, and follow him on Twitter @scottmerkin. This story was not subject to the approval of Major League Baseball or its clubs.