Dunn appreciates 500 HRs, Pujols' legacy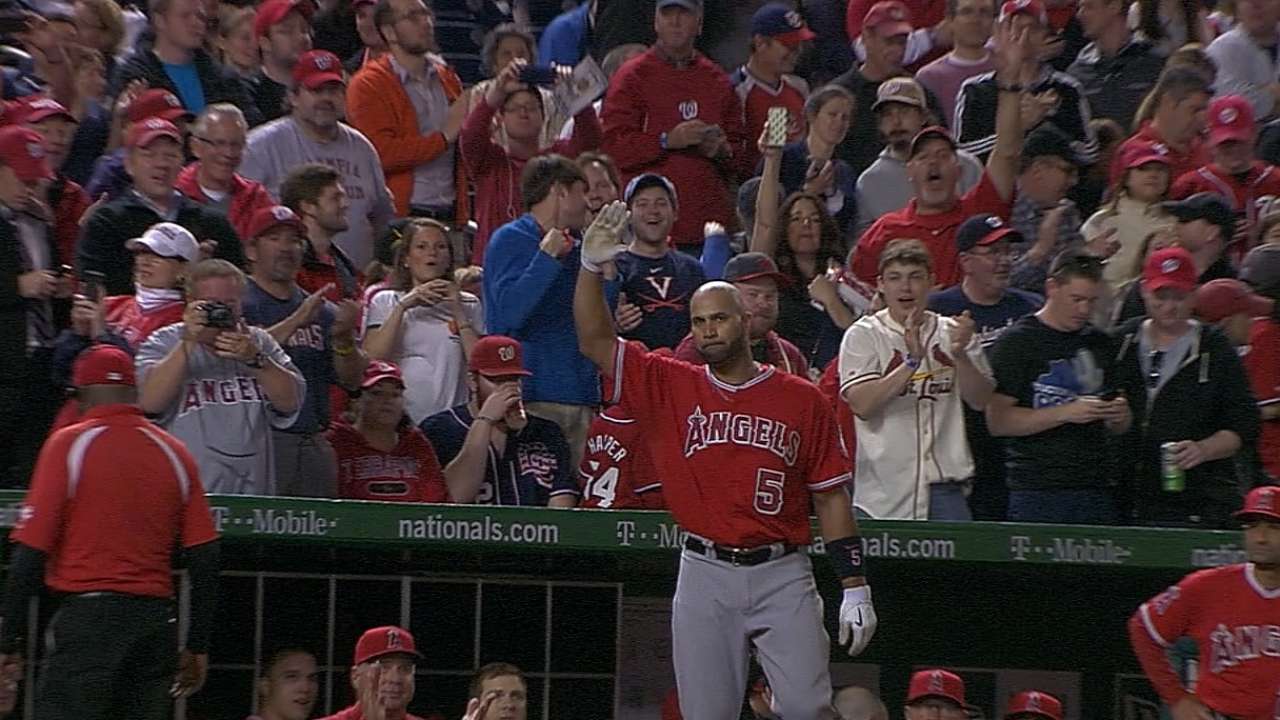 DETROIT -- Adam Dunn has a suggestion for those who don't appreciate the true magnitude of Albert Pujols reaching 500 career home runs.
"If you don't realize how many home runs that is, go print out all 500 of them. That's a lot of home runs," Dunn said. "It's awesome. I'm glad he did it. That's just really a huge accomplishment. It's a huge number.
"I don't know if it has been downplayed, but it doesn't get the credit that that number deserves. I remember when [Ken Griffey Jr.] was going for 500, it was, it's such a huge number and accomplishment, but yet it was not publicized enough, I don't think."
Dunn called Pujols "a great guy" and "one of the best players of our generation, if not ever." Despite sitting at 444 career homers after his blast during Detroit's 8-6 victory Tuesday, Dunn doesn't think reaching 500 long balls equals Hall of Fame induction.
"Everybody seems to say that, but I don't think that's quite accurate," Dunn said. "I think that Hall of Fame should be for Hall of Fame players, not Hall of Fame numbers. I don't know if that makes too much sense. I think you know where I'm going with it.
"You know a Hall of Fame player when you see him. Obviously, Albert is a Hall of Fame player."
Scott Merkin is a reporter for MLB.com. Read his blog, Merk's Works, and follow him on Twitter @scottmerkin. This story was not subject to the approval of Major League Baseball or its clubs.