Ventura not basing decisions solely on pitch count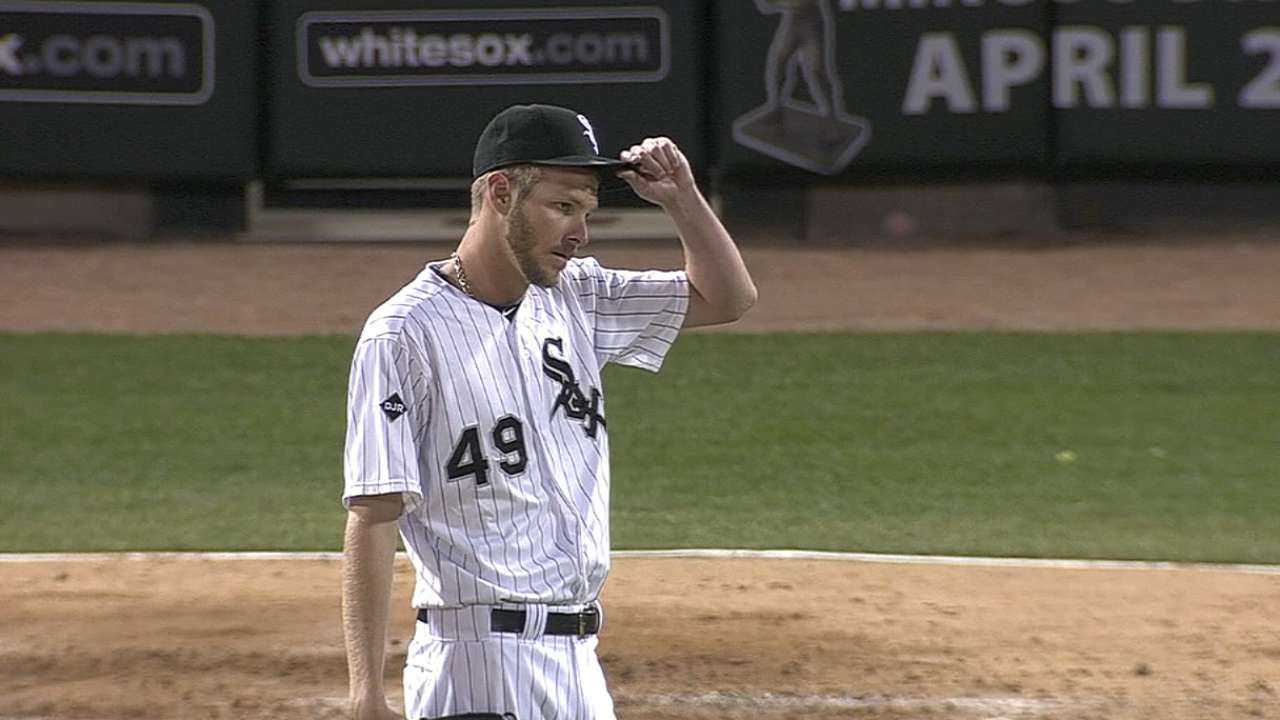 DETROIT -- No direct correlation has been established between Chris Sale's career-high, 127-pitch effort Thursday night against Boston and his trip to the disabled list Tuesday with a flexor muscle strain in his left arm. There's also nothing that would stop White Sox manager Robin Ventura from using Sale or his other starters in a slightly elevated pitch count again, depending on the situation and how the given pitcher is feeling.
"You can let him go in certain types of games, I think that was one to let him go," said Ventura of Sale against Boston. "There are a certain amount of guys who are No. 1's like him and at the top of the heap as far as certain pitchers, and if you take him out you're going to hear that, too.
"So I don't necessarily worry about that part of it. It's more of how he's feeling and when he's out there and watching him pitch. That's the bigger decision to make than just how many pitches he's thrown."
Sale doesn't pay much attention to the pitch count or the time of the season, with the 127 pitches coming in his fourth start.
"I just think it's something that happened by chance," Sale said.
Scott Merkin is a reporter for MLB.com. Read his blog, Merk's Works, and follow him on Twitter @scottmerkin. This story was not subject to the approval of Major League Baseball or its clubs.