Eaton antsy to get back in White Sox lineup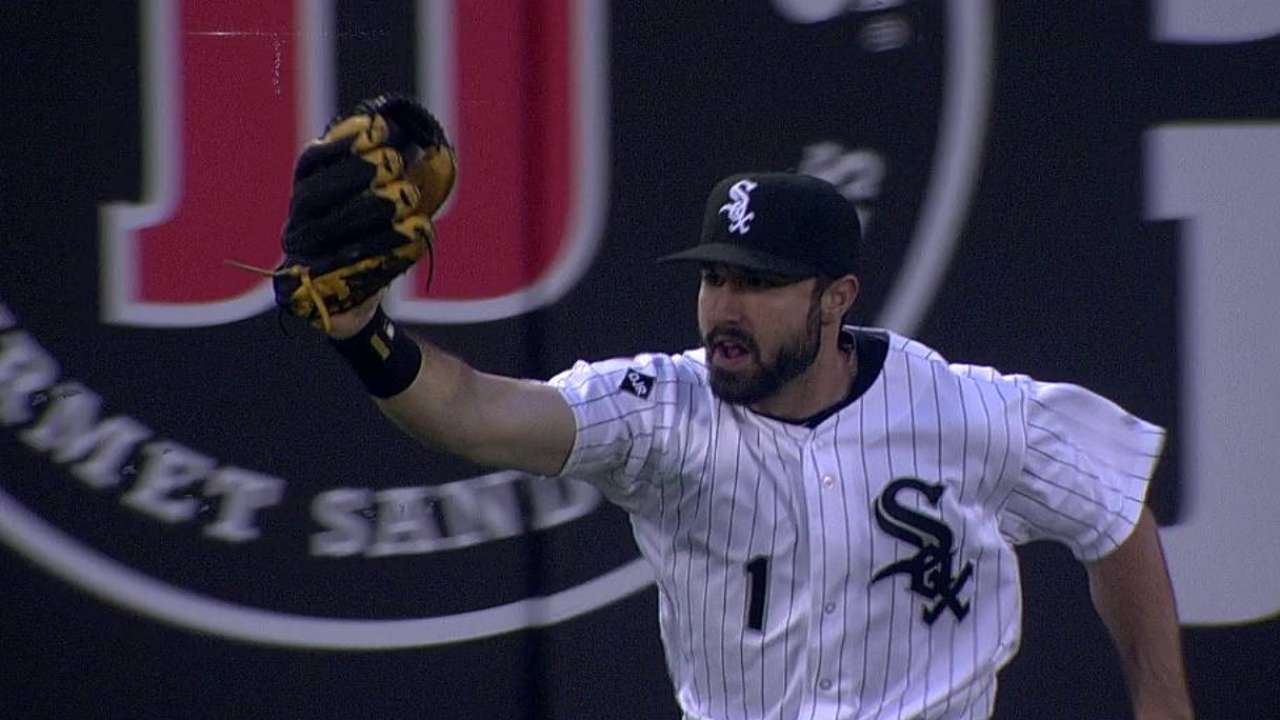 DETROIT -- One thing is certain regarding Adam Eaton's mild strain in the lower part of his left hamstring: the White Sox leadoff man will not have the final say on when he returns.
But Eaton, who missed Sunday and Monday with the injury that forced him to depart after the top of the fifth inning Saturday, will test the problem on Tuesday to see where he stands.
"We are going to see how it feels and if it feels good, we'll give it a go tomorrow," Eaton said. "So, we are going to take today and rest completely. Not even throw spikes on unfortunately.
"Take a full day and tomorrow get out there on the field and test it and, like I said, hopefully be ready to go tomorrow. If not, then the day after. Hopefully, be truthful with it tomorrow and make sure we're ready to go."
Eaton doesn't see any scenario in which he would end up on the disabled list because of this injury, but he is eager to return. When asked how he felt sitting on the bench during the club's 16-run outburst Sunday, Eaton smiled and replied, "What do you think?"
"It's been terrible. I hate it. Especially a game like yesterday," Eaton continued. "I told these guys, it's about time we got the scrappy leadoff hitter out of there, so you guys can just rake."
The biggest issue for Eaton is getting into fourth or fifth gear when running. White Sox manager Robin Ventura originally thought Eaton would be out of action for at least three days, so even if he tests well Tuesday, Wednesday could be his earliest return.
"We'll be very cautious with him because he's kind of a maniac when he runs around, so you have to be careful," Ventura said. "I did explain that to him that because of his personality, we can talk about it, but we're not going to go by everything he says, in a good way, not a bad way."
Scott Merkin is a reporter for MLB.com. Read his blog, Merk's Works, and follow him on Twitter @scottmerkin. This story was not subject to the approval of Major League Baseball or its clubs.