Paulino battling command in early starts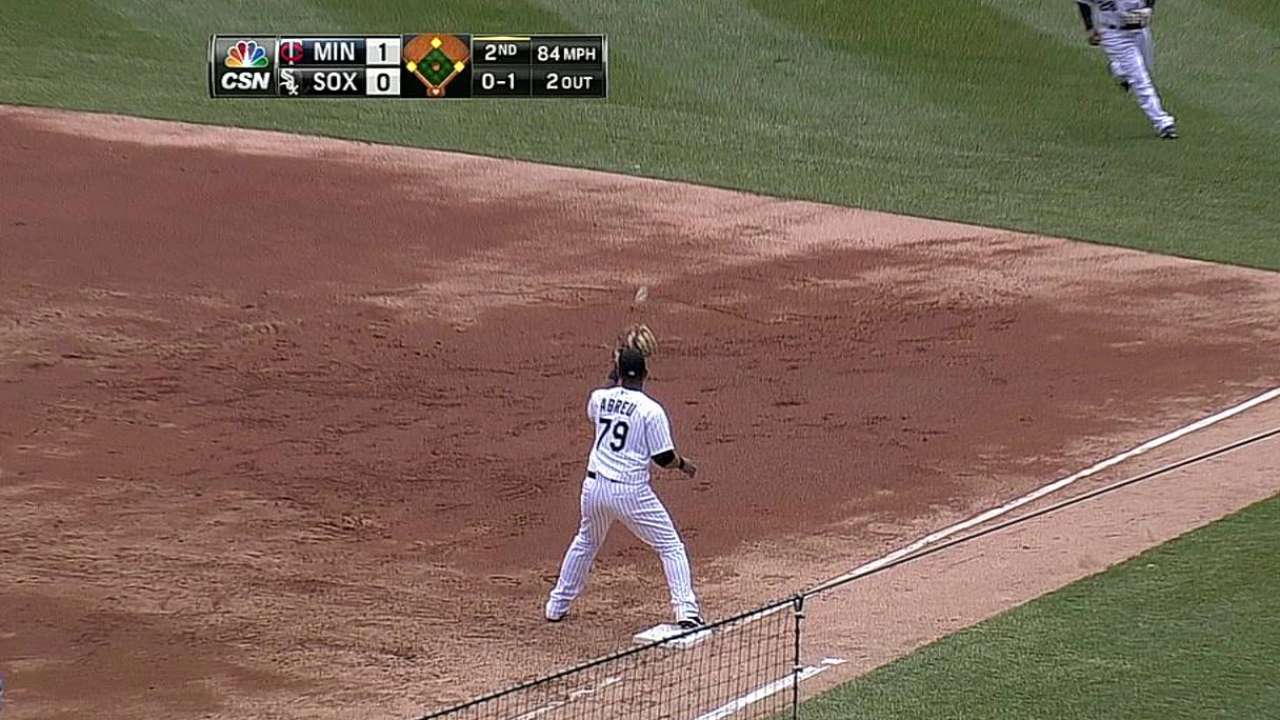 DENVER -- White Sox pitching coach Don Cooper gave a succinct critique of Felipe Paulino, who lasted 4 1/3 innings Monday and allowed nine hits, four walks and six runs in an 8-1 loss to the Rockies.
"Not enough strikes," Cooper said. "His slider's not there where we need it. His changeup wasn't there last night. His overall command wasn't there last night. Strike-to-ball ratio not nearly as good as we need it."
Indeed, Paulino threw 99 pitches and just 58 strikes. It was his second start of the season, the first coming Wednesday against the Twins. In that outing, Paulino gave up seven hits and two runs, one earned, with two walks. He was not involved in the decision as the White Sox won, 7-6. In his two starts, Paulino has thrown 208 pitches in 9 2/3 innings.
"The first start was fair," Cooper said. "And last night was poor."
Paulino underwent Tommy John surgery in July 2012, and last season pitched 27 2/3 innings in seven Minor League starts while in the Royals' organization.
"He's back. He's healthy," Cooper said. "He's got enough physical stuff, and now we got to get that physical stuff over the plate more. Last night, he had some trouble with two outs shutting down innings. So those are the things we're talking about working on."
On Monday, Paulino retired the first two batters he faced and then yielded a homer to Carlos Gonzalez. In the second, Paulino issued a two-out walk to the No. 8 hitter followed by pitcher Jordan Lyles' run-scoring double.
Manager Robin Ventura said Paulino's inability to stay ahead of hitters after getting an advantage has hurt him.
"He gets to the point where he throws enough strikes early," Ventura said. "Then he starts picking around, and [you] get yourself back into a hitter's count instead of a pitcher's count. These are good hitters. Any time you flip that over and give the advantage back to the hitter and you're picking around the zone and end up walking a guy, you just find yourself in trouble. Trust it. Just be aggressive."
Jack Etkin is a contributor to MLB.com. This story was not subject to the approval of Major League Baseball or its clubs.