Ventura happy to see White Sox compete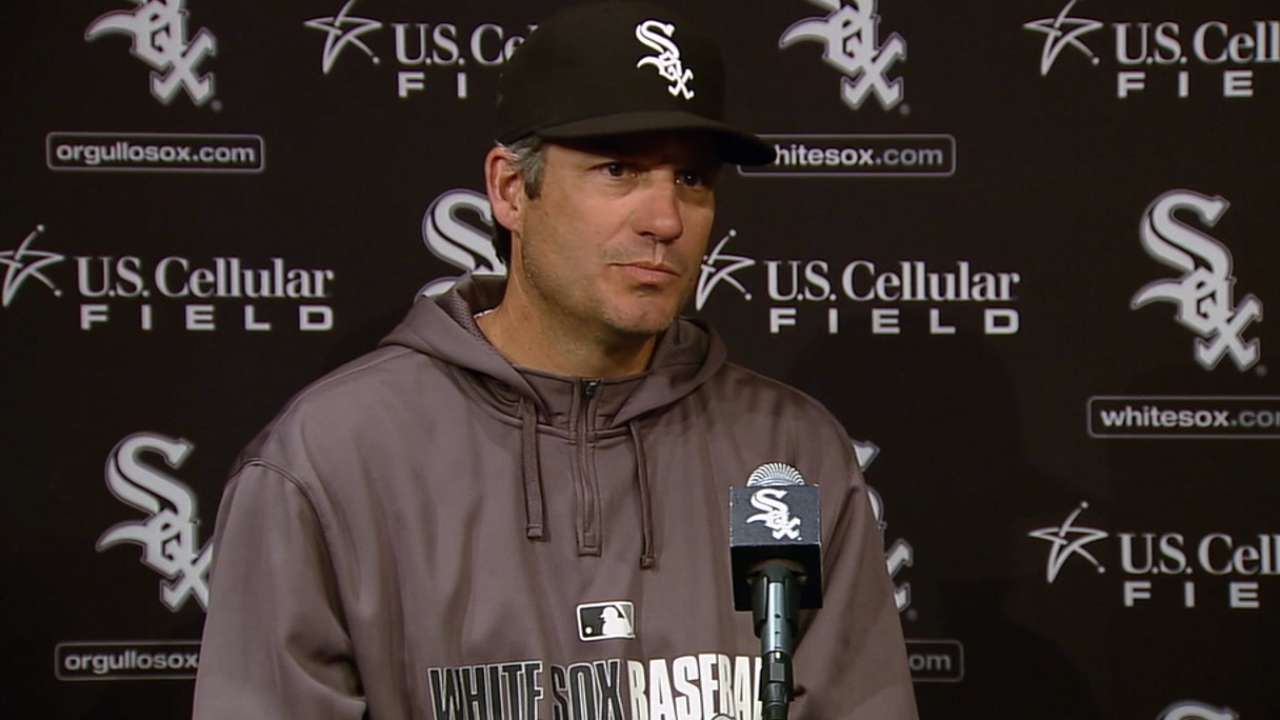 DENVER -- The White Sox brought a 3-3 record into their Interleague series with the Rockies. Those losses include two one-run defeats and another by two runs. They have twice overcome a two-run deficit, and have surrendered one lead of three runs.
It's just the beginning of the second week of the season, but manager Robin Ventura has noticed a welcome contrast to the 2013 team that lost 99 games.
"As bad as last year was, we just never seemed to be able to fight back once we got down," Ventura said. "And now I think we're getting a feeling of being able to come back late in a game that we didn't have last year. Our team the year before had some of that."
Ventura called Sunday's 5-1 win at Kansas City important, and not simply because it averted a series sweep after 7-6 and 4-3 losses. The White Sox had ace Chris Sale on the mound. They took a 1-0 lead into the ninth and beat the Royals 5-1.
"That's a building step," Ventura said. "Momentum is a feeling that you have. It has to happen. Anybody can have that belief. But if it never happens, eventually that belief goes away."
Jack Etkin is a contributor to MLB.com. This story was not subject to the approval of Major League Baseball or its clubs.