Guerra waiting to learn decision on roster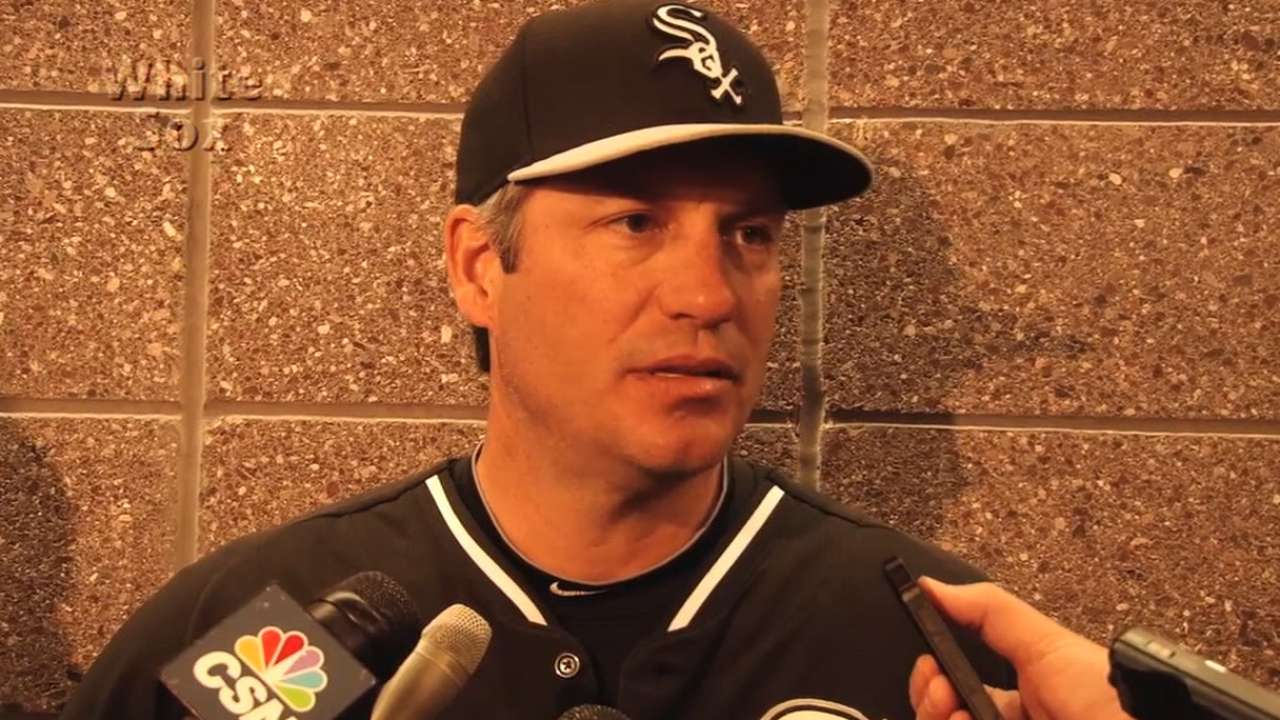 MESA, Ariz. -- Javy Guerra currently resides on the White Sox 40-man roster. Whether the right-hander is part of the team's 25-man active roster won't be known until Sunday, when rosters have to be set.
Guerra, 28, was picked up off of waivers from the Dodgers on Wednesday, but was not in the clubhouse Thursday morning. General manager Rick Hahn used the word "potentially" three times in his Wednesday comments describing Guerra's fit, his high-leverage arm and as a sinker/slider guy who perhaps profiles nicely at U.S. Cellular Field with some adjustments.
Hahn also cautioned not to read too much into the timing of the move and assume it means something will happen Sunday.
So how does this situation affect the White Sox roster decision? It seems to be a good sign for rookie reliever Daniel Webb, who still could break camp as the seventh and final man out of the bullpen.
Webb, 24, definitely profiles positively for hitter-friendly U.S. Cellular with the heavy ball that he throws. The right-hander posted a 3.18 ERA over nine appearances with the White Sox last year, after producing a 1.87 ERA in 42 Minor League games and 78 strikeouts over 62 2/3 innings between stops at Class A Winston-Salem, Double-A Birmingham and Triple-A Charlotte.
"I can pitch to contact and with a heavy ball, it doesn't come off the bat near as well sometimes," Webb said of his style. "My biggest thing last year and this spring is commanding my offspeed stuff and that's still coming along good. Hopefully it keeps going.
"Pitch to contact. Hopefully they hit a ground ball and get a quick easy out."
Although Webb remains on the roster bubble, he also has been discussed as a possible closing option. White Sox pitching coach Don Cooper likens him to Nate Jones, Addison Reed and Hector Santiago when they were first coming up.
"We see a good live arm. We like the way he handles himself," said Cooper of Webb. "He's not afraid. He's got a good fastball, a good breaking ball and a good changeup that we are searching for more quality pitches and strikes with each one of those that he has."
Scott Merkin is a reporter for MLB.com. Read his blog, Merk's Works, and follow him on Twitter @scottmerkin. This story was not subject to the approval of Major League Baseball or its clubs.