Nieto excited for Major League experience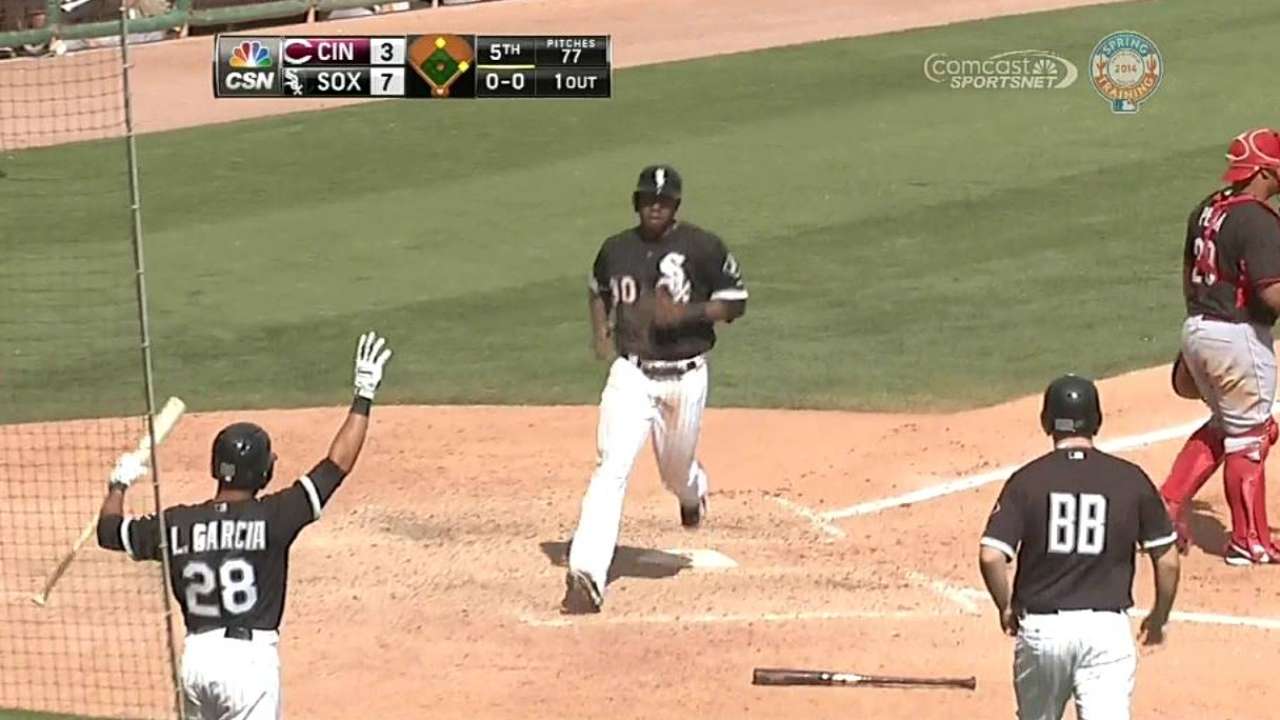 GLENDALE, Ariz. -- It has been two days since Adrian Nieto got the news from manager Robin Ventura that he would break camp as the team's second catcher, barring an unforeseen event before Sunday's official announcement.
The 24-year-old still finds the information hard to process.
"That still hasn't hit me, to tell you the truth," Nieto said. "I still have a couple of games left, so I have to go out there and finish strong. It was definitely what I wanted to hear at the end of camp.
"This is one goal I accomplished. I have to continue. I'm blessed to be one of the 60 guys to have a catching spot in the big leagues."
Nieto was a Rule 5 selection from the Nationals and has to stay on the 25-man active roster all season or else be offered back to Washington if he clears waivers. His part-time role behind Tyler Flowers will be one that takes a little adjusting, although Ventura said Wednesday that he hopes to get Nieto into a game during the season's first week.
Not having his name regularly in the starting lineup won't change Nieto's preparation.
"I've been told that, not just now but when I came up through the Nationals system, you have to come to the ballpark every day like you are playing," Nieto said. "I'm going to come in and have a routine and do that like I'm playing again.
"Anything can happen. God forbid an injury happens to Flo, you gotta be ready to go. Come in every day like I'm starting, so when my name is called, I'll be ready."
When Nieto is introduced Monday at U.S. Cellular Field, his mother and father will be in the stands. He joked Wednesday that it was his mother who used to push him to get gas in his car when the gauge read empty, but Nieto was trying to conserve his money at all times.
With the trip to the Majors, Nieto's gas money quickly increased.
"It's surreal. It hasn't hit me yet. It's crazy. You go from making $5,000 to making plenty. It's crazy man. It's a great feeling," Nieto said. "I'm more excited for [my parents] honestly. That's all they wanted me to do, accomplish my dream."
"He's a great kid, works hard and deserves it, really," left-hander John Danks said. "He has caught me a lot this spring, and he does a great job."
Scott Merkin is a reporter for MLB.com. Read his blog, Merk's Works, and follow him on Twitter @scottmerkin. This story was not subject to the approval of Major League Baseball or its clubs.