Beckham eyes opener, realistic about DL stint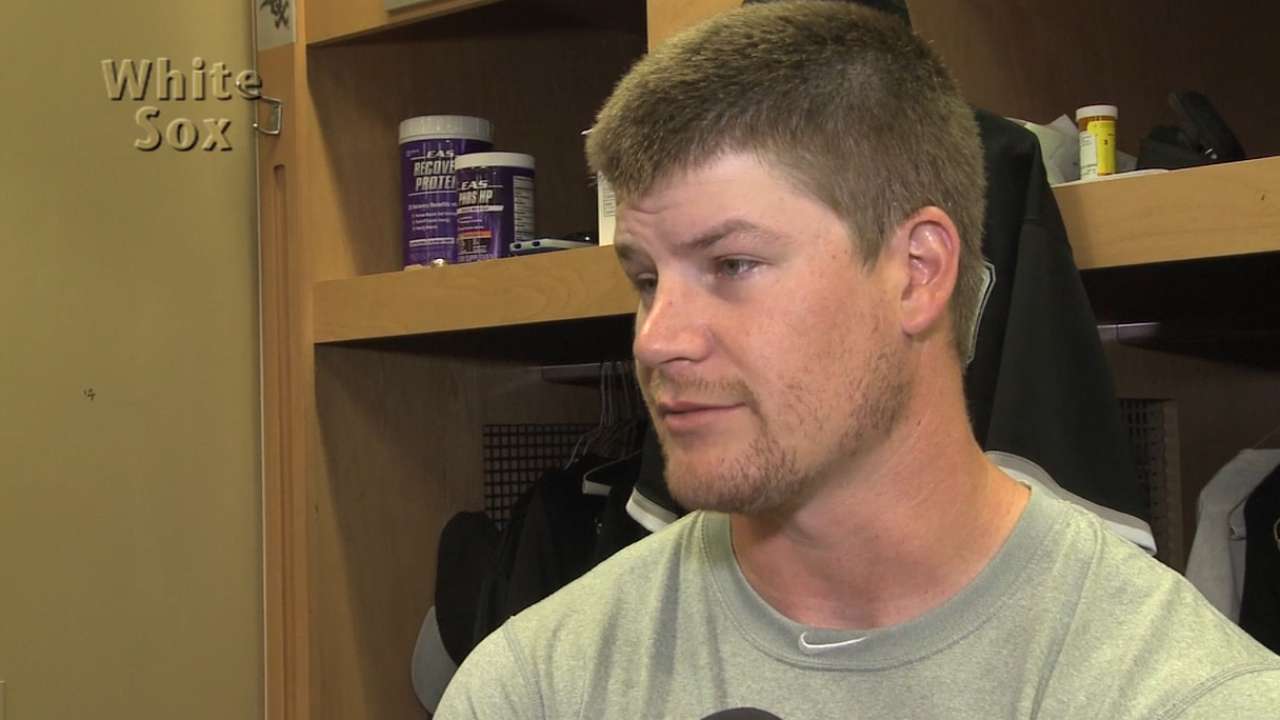 GLENDALE, Ariz. -- The work continues for Gordon Beckham in testing his strained left oblique. He hit in two different intervals on Monday and then hit again and took ground balls on Tuesday.
With just five days before Monday's regular-season opener against the Twins, the White Sox second baseman also has a greater understanding that starting the '14 season on the disabled list is a strong possibility.
"Everybody wants to ramp up to Opening Day, but the season is a long season, so you can't really look at it like that, unfortunately," Beckham said. "I wish you could play every game like that, but that's just one game out of 162.
"It's not fun, I mean, I spent a lot of time doing this last year, I don't enjoy it. But it is what it is and I'm trying to make the best of it and definitely feeling better every day, so that's a positive."
Beckham's trip to the disabled list can be back-dated to March 21, and he would be eligible to return on April 5 when the White Sox are in Kansas City. So even if Beckham can't get into a game to test his injury before the season starts, he shouldn't be gone long.
"Right now, it's just too early to tell if I'm going to be able to compete at the level I want to compete at," said Beckham. "I can go out there and compete, but if you feel a twinge in your side while you're facing big league pitching, it's not that easy. So, we'll see how today goes and hopefully, if it feels good, we'll play a game tomorrow or something.
"I'm just going to tell them how I feel. If I feel good enough to go, then we'll go on Monday. If not, I don't think it will be a prolonged stint."
Scott Merkin is a reporter for MLB.com. Read his blog, Merk's Works, and follow him on Twitter @scottmerkin. This story was not subject to the approval of Major League Baseball or its clubs.