Nieto appears to have made jump from A ball to bigs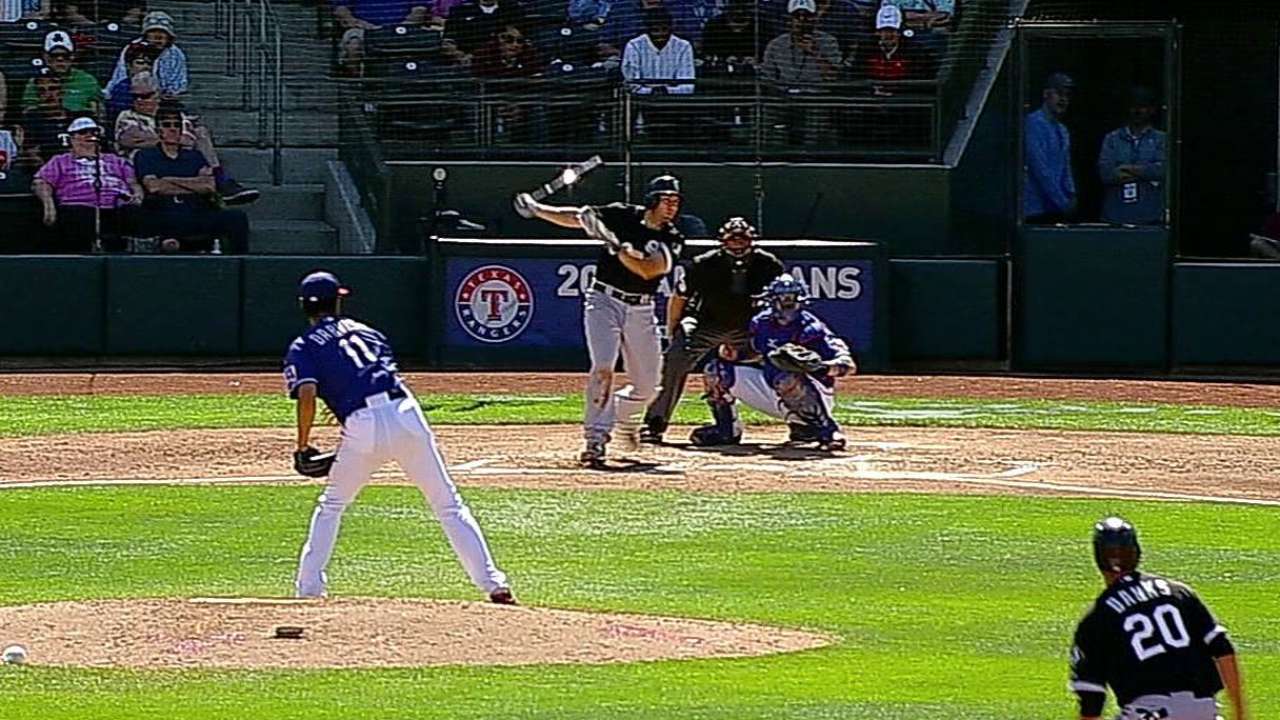 PEORIA, Ariz. -- The White Sox backup Opening Day catcher will be Adrian Nieto, per tweets from his agent, Joshua Kusnick, on Monday.
"Adrian Nieto has made the opening day roster," wrote Kusnick, who has known Nieto since he was 14.
"Its been a wild ride but you did it @NietoJr17 congratulations for beating the odds like you always do," added Kusnick in another tweet of the news delivered to Nieto before Monday's game, putting him on the roster with starter Tyler Flowers.
General manager Rick Hahn spoke Sunday as to how the White Sox were not afraid to have a catcher jump from the Carolina League to the Majors, as Nieto will be doing. Not after the hard work Nieto put in over the past six weeks and the strong support he has received from the White Sox pitching staff.
Nieto sat next to John Danks during a recent start in which Nieto wasn't catching and picked his brain about pitches and location.
"It's shocking when I found out he hadn't played above A ball," Danks said. "He's a very hard worker, willing to work and move around and just trying to get on the same page. He's done a great job and certainly impressed me."
Hahn reiterated Monday that the 25-man roster won't be set until this weekend, but even breaking camp with the team doesn't guarantee Nieto to stick in the organization. As a Rule 5 selection, Nieto would be put on waivers if the White Sox don't keep him, and if none of the other 28 teams are willing to put him on the Major League roster, then he would be offered back to the Nationals for $25,000.
If the Nationals want Nieto back, something could be worked out on both sides for the White Sox to keep him. But Hahn expects that "won't be the easiest trade we ever made."
Scott Merkin is a reporter for MLB.com. Read his blog, Merk's Works, and follow him on Twitter @scottmerkin. This story was not subject to the approval of Major League Baseball or its clubs.