Sale knows stress of spring contract negotiations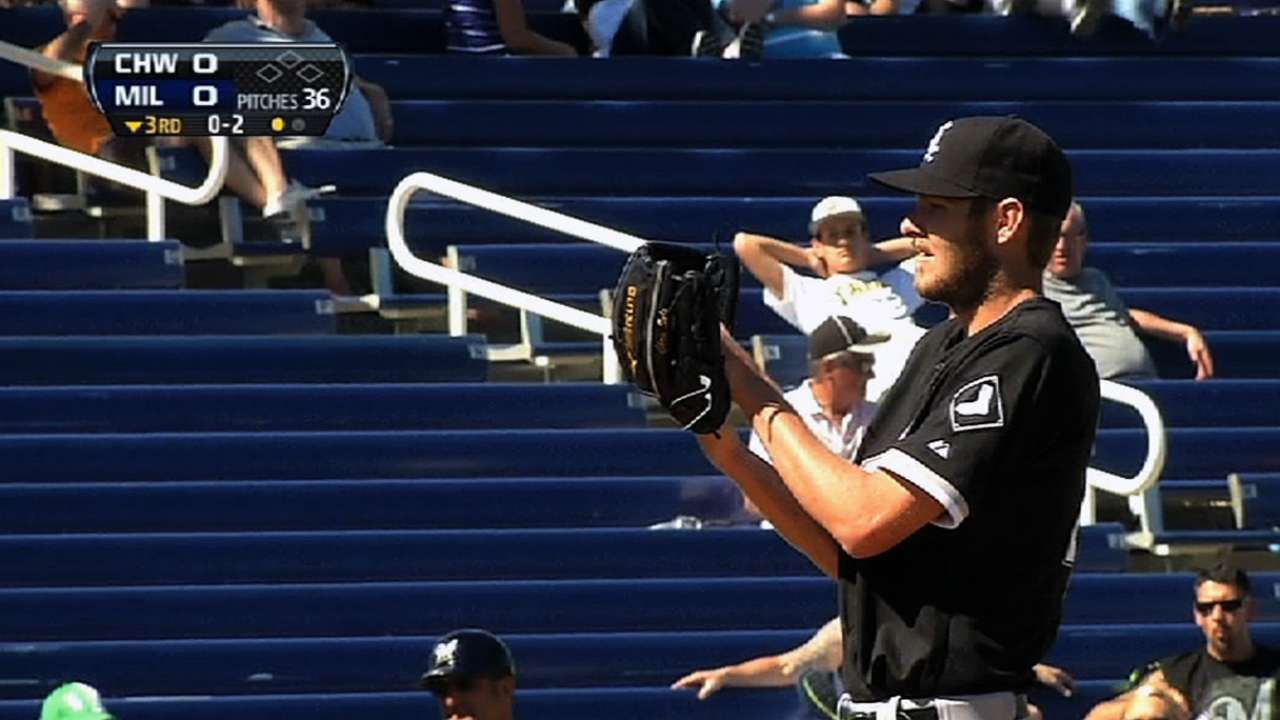 PEORIA, Ariz. -- Chris Sale tried to provide as much help as he could to Jose Quintana in terms of handling the pressure of contract negotiations while preparing for the regular season.
It's not always easy to focus on cutters, fastballs and Cactus League workloads when your financial future is being bantered back and forth. Sale dealt with such a dilemma last Spring Training, when he agreed to an extension that could cover seven years and $60 million with club options and a Cy Young escalator clause.
After Quintana's deal that could hit $47.5 million over seven years with team options was announced, Sale provided a humorous spin on the thoughts running through a player's mind during these mentally straining times.
"It was scary," said Sale with a laugh. "You didn't want to walk too fast, walk on rough terrain or roll an ankle. Every time you throw a baseball, you're like, 'Whew, I'm all right.'
"I know how nerve-wracking it is and how scary it is, especially going through Spring Training and trying to keep a level head. You have all this going on. It's crazy, but it's all for the good."
Sale reminded Quintana that they weren't about to take the offer away after he allowed all nine batters to reach base in his start against Oakland on March 18.
"Just kind of try to even it out as much as you can and not get too caught up in it because it does get crazy," Sale said. "You lose sleep at night, you are afraid to breathe too much when all that is going on.
"He handled it right. It showed [Sunday] getting back on track and having a clear mind. It's a lot easier."
Scott Merkin is a reporter for MLB.com. Read his blog, Merk's Works, and follow him on Twitter @scottmerkin. This story was not subject to the approval of Major League Baseball or its clubs.