Sox exploring options with Rule 5 pick Nieto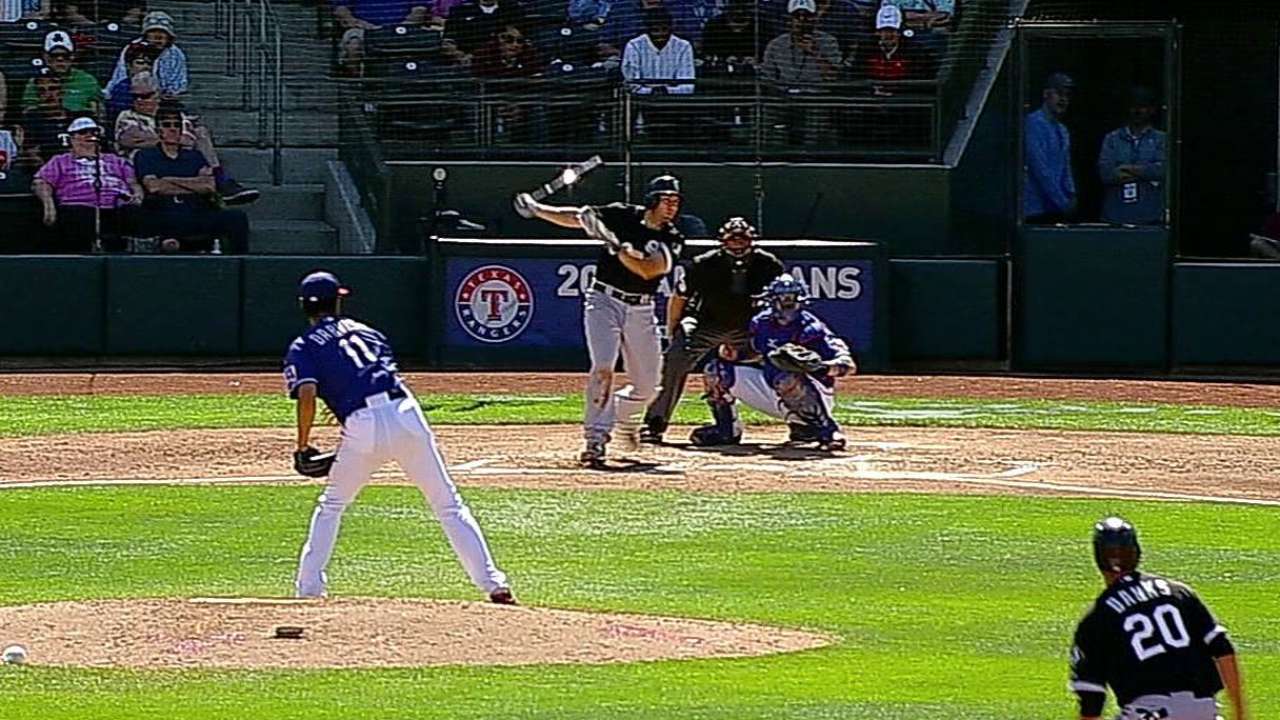 SCOTTSDALE, Ariz. -- The White Sox understand the jump needed to be made by Adrian Nieto to go from catching in the Carolina League last year to serving as Tyler Flowers' backup this year.
They also have been impressed by Nieto's Spring Training work, with general manager Rick Hahn pointing out Sunday that the switch-hitter has looked stronger hitting from the right side than expected and that the pitchers like throwing to him.
Even if Nieto beats out Hector Gimenez for that Opening Day reserve role, though, it doesn't mean he is a roster lock for the remainder of the season.
"I get it, a lot is made about what the roster looks like on Opening Day," Hahn said. "It's a big thing, and I've been going to it since I was six years old and view it as something that should be a national holiday. So I get the importance of it. But we don't get too hung up on what the roster looks like on Day 1.
"You're able to make adjustments as the season goes on. Should we decide that a certain young player fits, and then ultimately it proves that it wasn't the right call, we'll adjust. We have a nice track record here of not judging guys by what necessarily has happened in the past.
"We judge them based upon what they show us with our own eyes and their performance and skills in Chicago or Spring Training," Hahn said. "To take a kid out of the Carolina League and put him in the big leagues as a backup catcher hasn't happened a lot. I think the last one was Jesus Flores, I believe, coming out of A ball. But that doesn't mean that he can't do it."
As a Rule 5 selection, Nieto would be put on waivers if the White Sox don't keep him. If none of the other 28 teams are willing to put him on the Major League roster, then he would be offered back to the Nationals for $25,000.
"I would suspect they would likely be interested in taking him back so we haven't quite gotten to that point yet," Hahn said. "If we do, perhaps we can try to work something out with them. My guess is it won't be the easiest trade we ever made."
Scott Merkin is a reporter for MLB.com. Read his blog, Merk's Works, and follow him on Twitter @scottmerkin. This story was not subject to the approval of Major League Baseball or its clubs.