Beckham could start baseball activities this weekend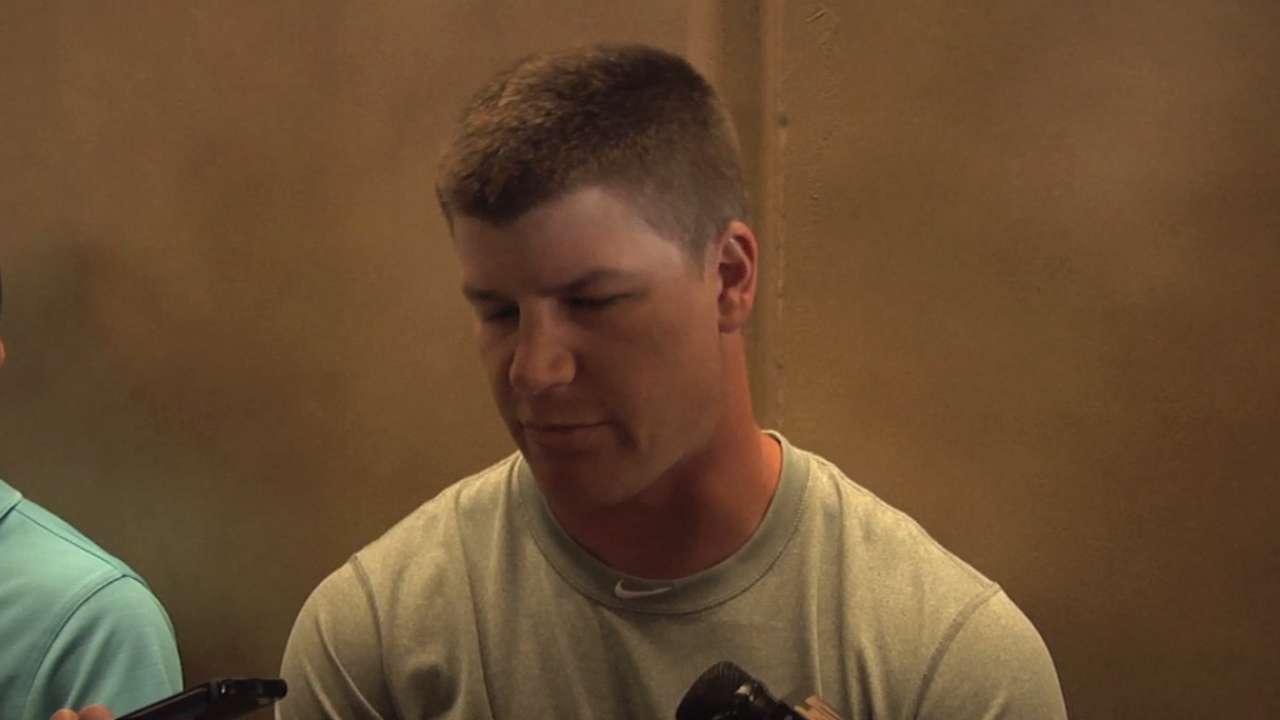 GLENDALE, Ariz. -- If all goes according to plan, Gordon Beckham could start participating in baseball activities sometime this weekend.
Last Friday, the second baseman was diagnosed with a strained left oblique and was told to avoid baseball or weightlifting activity for a week. He injured the oblique taking swings in a batting cage.
"It's a little better but it's still sore. There's not a lot of progress in terms of anything new," Beckham said. "I still have a couple of more days of doing nothing in terms of baseball and then get back into it."
Last year, Beckham, 27, hit .267 with 22 doubles, five home runs and 24 RBIs. He was also plagued by injuries and played in only 103 games in 2013. He played in 150 games in 2011 and 151 games in 2012.
"It's very tricky, so I'm trying to take it easy as I can so I can make it to Opening Day," he said. "That's the goal until they tell me no."
Jesse Sanchez is a national reporter for MLB.com. Follow him on Twitter @JesseSanchezMLB. This story was not subject to the approval of Major League Baseball or its clubs.