Phegley among six players reassigned to Minors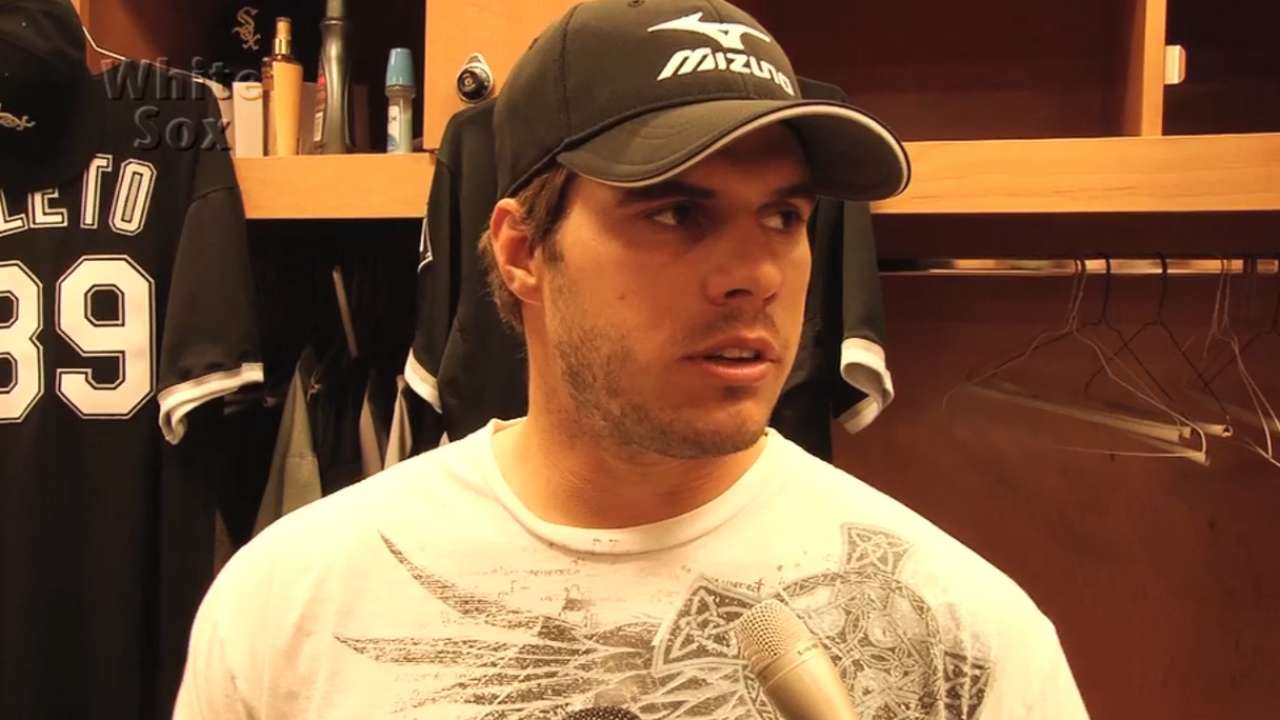 "I believe I'm a starter and I can be a front-line starter in the big leagues, but there just needs to be some improvement, and I think sitting, catching every four, five days, I don't think that's going to do me any justice," Phegley said. "I want to play every day, and I'd like to help this club. It's everyone's goal to be a big leaguer. I want to be a starter, and going to Charlotte and playing every day is going to help my game out, so I'm all for it."
The White Sox recently named Tyler Flowers as the team's starting catcher. The competition for the backup job is now down to Hector Gimenez or Adrian Nieto.
"I'm going to get my opportunities down the road. I know that. I believe in that," Phegley said. "Today wasn't a complete shock when I heard Flowers was named the starter. In my heart, I believe I'm a starting catcher. I need to get my at-bats and keep getting better. I'm 26, so I think I have a long career ahead of me."
Phegley made his big league debut last July and hit .206 with four home runs and 22 RBIs in 65 games for the White Sox after taking the job over from Flowers. He hit .261 in 12 Cactus League games this spring. Flowers played in 84 games for the White Sox last year and batted .195 before September shoulder surgery.
"Coming into camp, they knew what they had in all of us, and [Flowers] proved he was healthy from the surgery," Phegley said. "They know what they're getting out of him, and maybe they just wanted to see a little more out of me. I'm not sure. It was a long camp. We all had our opportunities."
Chicago now has 17 pitchers, three catchers, 12 infielders and six outfielders remaining in Major League camp.
Jesse Sanchez is a national reporter for MLB.com. Follow him on Twitter @JesseSanchezMLB. This story was not subject to the approval of Major League Baseball or its clubs.