Lindstrom opts for additional 'pen session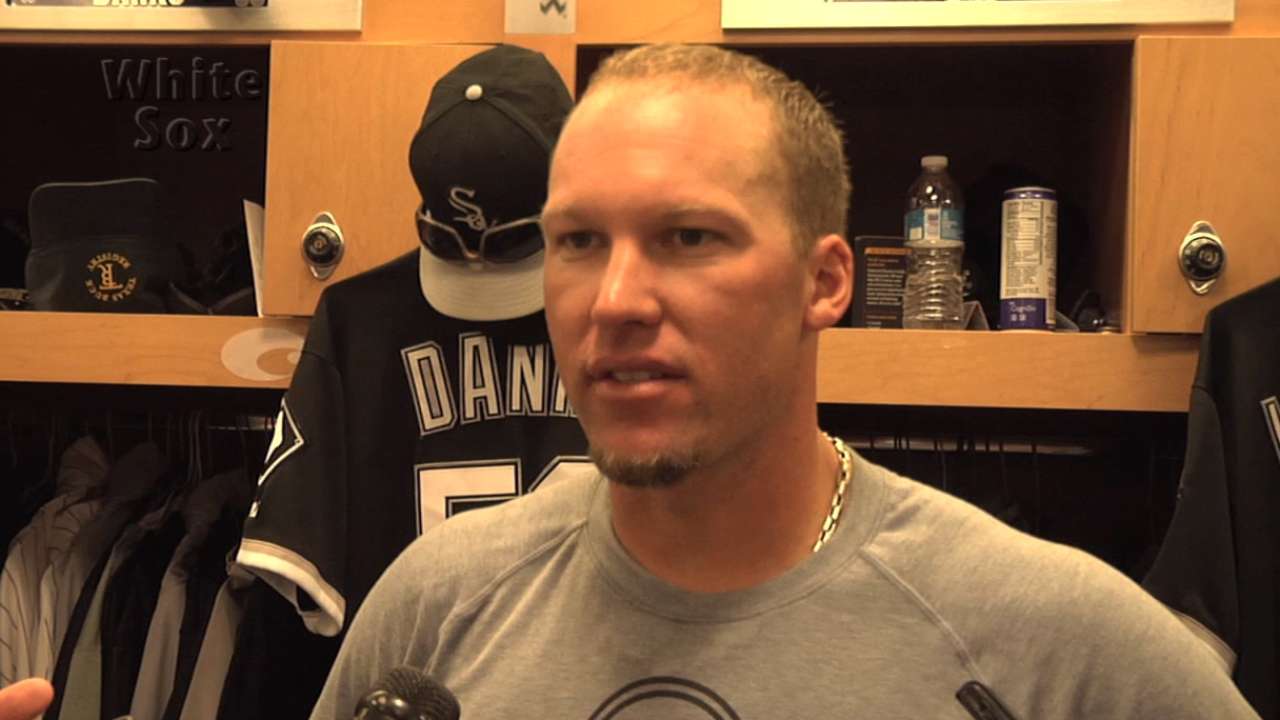 GLENDALE, Ariz. -- White Sox reliever Matt Lindstrom will throw a side session on Wednesday, saying he's not yet ready for game action but hopes to be by the end of the week.
Lindstrom, working his way back from a left oblique strain, has yet to appear in a Cactus League game this year. He is a candidate for the closer's job, but for now, the priority is simply getting game-ready.
"I decided I needed another bullpen, and not because I wasn't throwing strikes in my last one, just because I still felt a little bit sore," Lindstrom said. "We decided the best action is to make sure I'm not feeling any soreness, so I'm not out there limited at all."
Lindstrom said he wouldn't call it a setback, but he didn't want the oblique to be a lingering issue or to have to hold anything back in his first appearance.
"It has been tricky, because I thought it was gone," Lindstrom said. "The way I like to throw, the way I like to train and stuff, I really didn't think about it, and then some soreness starts creeping in with the intensity we have in the workouts. In that sense, it has been tricky, because it has been kind of a lingering effect and it takes some time. I'm pretty about optimistic about it, still."
Manager Robin Ventura also believes that Lindstrom, who appeared in 76 games out of the bullpen last year with a 3.12 ERA in 60 2/3 innings, can be ready for the start of the season.
"Yeah, you'd think so," Ventura said. "The more you get down to it, he's going to have to be out here and throw before you really feel comfortable letting him go late in the game."
Joey Nowak is a reporter for MLB.com. Follow him on Twitter at @joeynowak. This story was not subject to the approval of Major League Baseball or its clubs.