Davidson feeling good at the plate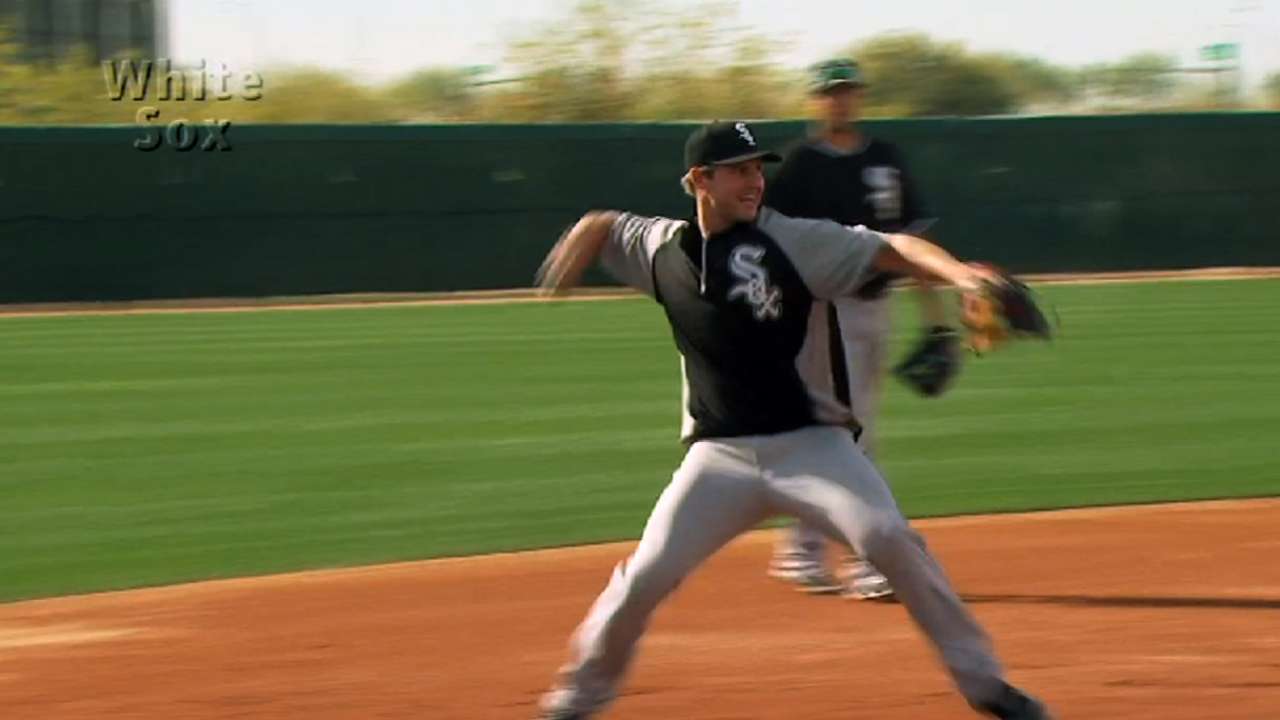 SURPRISE, Ariz. -- Matt Davidson started Cactus League competition with just two doubles in his first 18 at-bats. But it was a solid 2-for-18 in the mind of the White Sox full-time third baseman of the future, who has honestly felt great at the plate all spring.
"I wasn't striking out all the time. I was hitting balls hard," Davidson said. "Nothing bad, and now I got the timing down pretty good. Doing the same thing every at-bat. I'm completely happy with the way everything has happened. It's going how I wanted it to go."
Much of the focus with Davidson has fallen upon his defense at third, which has come a long way even from a mid-January hitters' minicamp in Glendale. But his offensive production has stepped up since that slow start with three hits in eight at-bats and his only Cactus League homer.
Davidson still might not break camp with the team, even if Jeff Keppinger and Gordon Beckham start the 2014 campaign on the disabled list due to shoulder and oblique issues, respectively. But the 23-year-old believes he's in a good place to contribute when he's called upon.
"For me, it's the timing and I'm swinging at good pitches," said Davidson of his preparation with the bat. "I do walk a lot. And I do kind of go in spurts. The biggest thing for me is even my strikeouts, I would say I'm almost a streaky hitter as my career has gone.
"I'll have a great couple of weeks and then a bad couple of weeks. In those bad weeks, that's when all my strikeouts come. I'm not a guy who just swings and misses a lot. But they come in bunches. My timing gets bad: That trigger timing and getting the timing in the same spot every time."
Scott Merkin is a reporter for MLB.com. Read his blog, Merk's Works, and follow him on Twitter @scottmerkin. This story was not subject to the approval of Major League Baseball or its clubs.